The Truth About Bear Grylls' Wife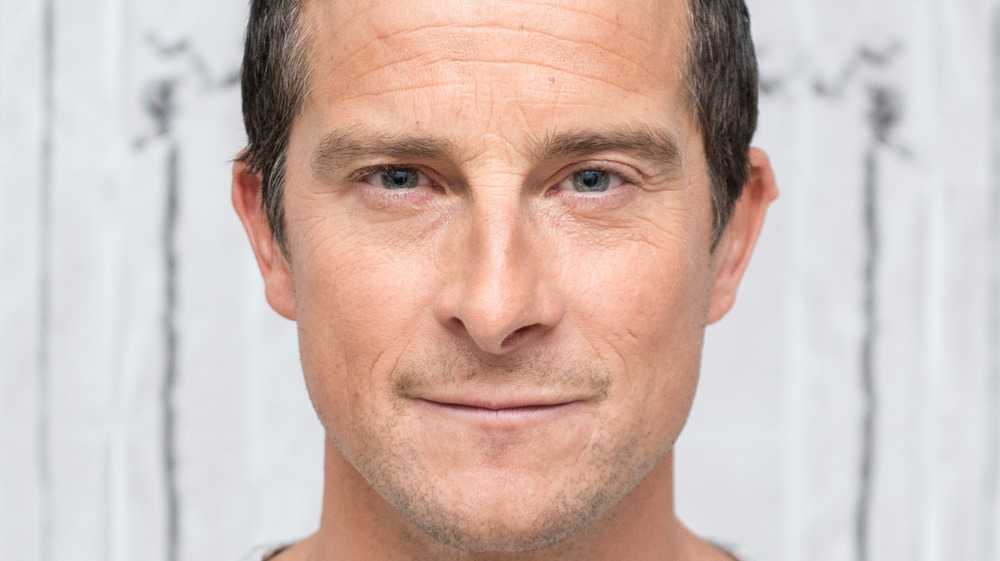 Noam Galai/Getty Images
As an outdoor survivalist and adventurer, Edward Michael "Bear" Grylls has one of the riskiest jobs in reality television. The British TV personality has made a career out of surviving the most gnarly of adventures in the wild — oftentimes with famous guests like Zac Efron, Barack Obama, Ben Stiller, and more joining him in the fun on his show Man vs. Wild. Bear's penchant for danger and adventure started when he was a young boy, having trained in martial arts before spending three years as a soldier in the British Special Forces, according to his official website. It's clear that Bear is passionate about what he does and doesn't live his life in fear.
One person who has been with him throughout his wild adventures is his wife Shara Grylls. The two met on a beach on New Year's Eve in Scotland in 1997, per The Sun. Bear was 23 years old when he met Shara and had gone in the ocean for a swim, which led to an embarrassing encounter with his future wife, because his clothes were swept away. "It was freezing on the north coast of Scotland, and a wave came and took my clothes," Bear recalled in an interview via The Sun. "I was running around naked, trying to find my trousers."
Talk about a first impression, but Shara quickly fell in love with Bear, and they got married in 2000. Here's what you should know about her.
Bear Grylls' wife is an author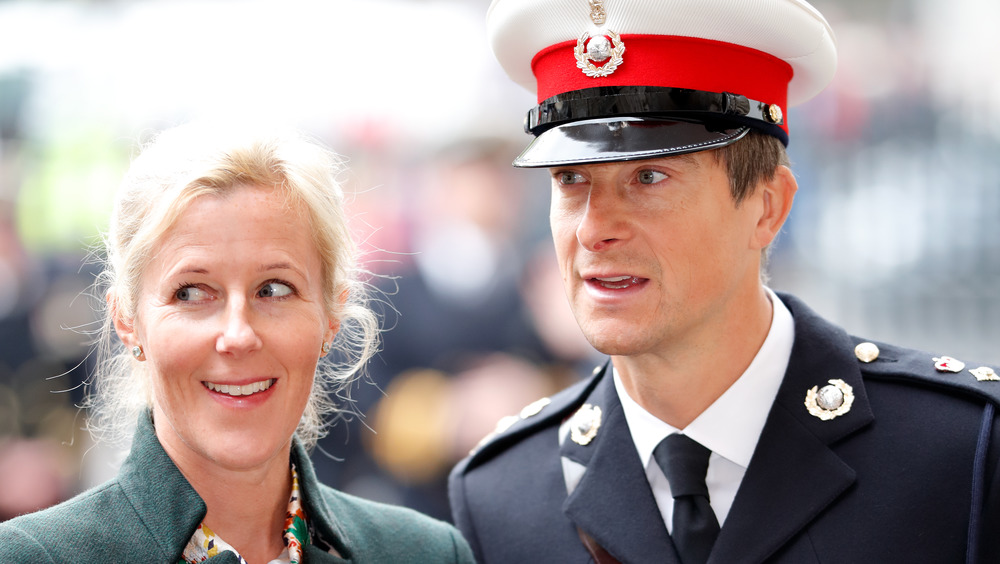 Max Mumby/indigo/Getty Images
While Bear Grylls is one of the most recognizable faces of outdoor survival and adventure, his wife Shara Grylls is known for her writing and philanthropic work and has raised money for several charities throughout the years, per AmoMama. In 2012, Shara released an inspirational book titled, Never Stop Holding Hands: And Other Marriage Survival Tips. The book shares advice on how to make a marriage stronger. "Whether readers have been married fifty years or are just starting out, Never Stop Holding Hands will remind them that love will triumph in any adventure," the book description reads.
Perhaps the inspiration for the book came from Shara's own struggles with Bear early in their marriage. Per GQ UK, Shara and Bear enrolled in marriage counseling after they got married. "The year that Shara and I got married, we enrolled on a marriage course," Bear told the outlet. "People thought we were nuts. Surely a marriage course was to help those whose marriages were in trouble? But we figured that if this was the most important thing we were ever going to do, we should do everything we could to stop it breaking in the first place."
Bear added that the biggest takeaway he got from marriage counselling was to make time for date nights every week and to prioritize their relationship. The couple have three sons together.