Justin Bieber Just Made A Surprising Confession About 'Baby'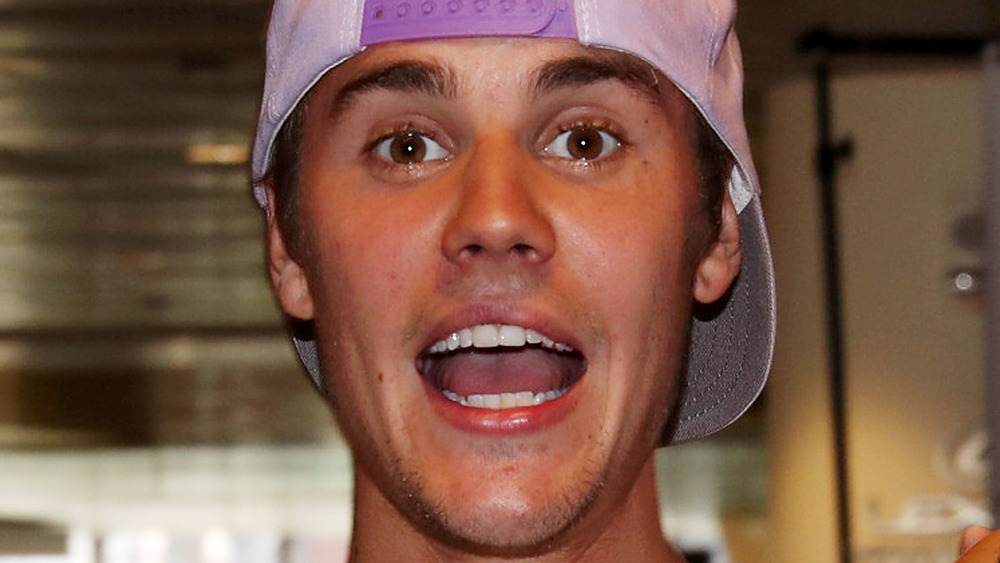 Shareif Ziyadat/Getty Images
One of the most identifiable Justin Bieber songs is his hit "Baby," which skyrocketed him into mainstream stardom after its release in January 2010. As noted by Billboard, the song's debut at No. 3 on the Billboard Hot 100 chart was impressive considering it was riding on mostly digital sales and was often looked over by mainstream radio stations. Regardless, it transformed Bieber into the "musical event of the year," according to the publication.
Bieber has released four albums, found himself entangled in a whole lot of controversy, and became a married man since "Baby" and its accompanying album My World 2.0 were born, but he doesn't forget that the song is what took him from regular Canadian teen to international pop star. To show his appreciation of the tune, the "Holy" singer tweeted a photo from his "Baby" days on the song's ten year anniversary and even included it in the lineup for his first live concert in nearly four years on New Year's Eve 2020.
Bieber clearly has a lot of love for the song that put him on the map, but it turns out that it wasn't always that way. Keep reading to learn about the shocking confession Justin Bieber just made about his hit "Baby."
'Baby' didn't always make Bieber's heart 'skip a beat'
In a March 25, 2021 interview with DJ Khaled for Amazon Music, Bieber admitted that he was far from "starstruck" by his iconic hit. "I remember hearing the song at first and not — you know I don't know if I'm supposed to say this, but I'll just say it — not being super in love with the song," he recalled. "It was just a reference, and I remember Scooter [Braun] saying to me, 'Just, you gotta get over the reference," he continued. Bieber went on to explain that the song had only sample vocals and lyrics on it, which was hard to get his mind around. However, once Bieber got in the recording booth and started putting his own touch on the tune, he was sold. "When I got my voice on it, I immediately was just like you know, 'This is such a special record.'"
While Bieber might have been singing "baby, baby, baby no," at one point about his life-changing hit, "Baby" clearly worked out for the star in the long run.