The Truth About Jordyn Woods' Engagement Rumors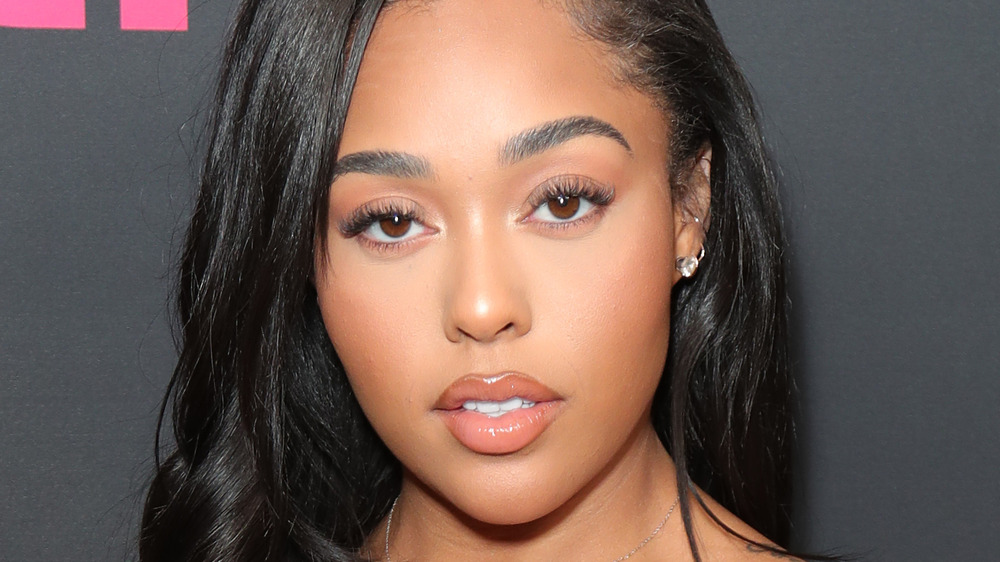 Leon Bennett/Getty Images
Jordyn Woods surely knows how to command our attention effortlessly. The model and entrepreneur became the topic of discussion after debuting platinum blonde tresses in March 2021. Woods previously rocked a similar blonde look in September 2020 that had us all fawning over her. Fans gushed over Jordyn's Barbie-like transformation on Twitter, with one supporter calling her an "effortless beauty." Another commented, "yeah it's a serve," and fans couldn't agree more.
Jordyn's hairstyle change isn't the only thing that has people talking. The socialite shared a few snaps of herself in front of a life-sized Air Jordan 1 sneaker on Instagram. She captioned the post, "Heir jordyn with a giant air jordan," while her NBA beau Karl-Anthony Towns jokingly commented, "Knew I was missing a shoe." 
Although Jordyn looked super stylish in her all-white ensemble, fans couldn't help but notice the huge rock that she was donning on that finger. The speculation of Jordyn's engagement began in the comments as one fan wrote, "Ummm is that an engagement ring?" Some Instagram users also flooded the comments with ring emojis. Here's the truth about Jordyn Woods' rumored engagement.
False alarm...Jordyn Woods is NOT engaged!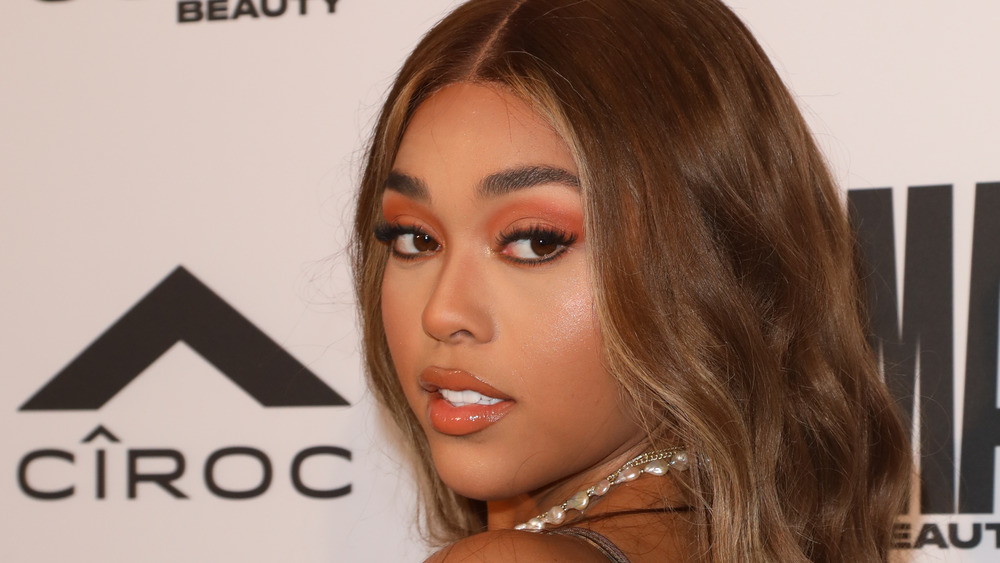 Paul Archuleta/Getty Images
Despite having social media in a frenzy over her diamond ring, Jordyn Woods is not engaged! Her mother and manager, Elizabeth Woods, confirmed the ring is just for show and not an engagement ring from Karl-Anthony Towns, per TMZ.
The socialite's relationship with Towns previously made headlines amid rumors that the latter cheated on her, per Screen Rant. Jordyn took to social media to defend her relationship and deny the rumors, tweeting, "So crazy how someone can make fake screenshots and send it to blogs and y'all believe it my relationship is more than solid and I put that on everything." 
Towns also chimed in on the rumors with his own tweet, which fueled the engagement rumors that would later follow: "So I got the baddest girl in the game and you think I'm gonna waste my energy with anyone else gtfoh! Same haters we got now are gonna be the same ones we have when I put that ring on her finger." It looks like love is still in the air for these two, but walking down the aisle isn't in the plans...yet.