The Masked Singer: Fans Believe Robopine Could Be A Very Famous Singer
Season 5 of Fox's The Masked Singer premiered on March 10, 2021, and it continues to have the nation trying to guess which celebrities are underneath the wild costumes. As of this writing, Caitlyn Jenner, Danny Trejo, and even Kermit The Frog have been unmasked, so it's safe to say that anyone could have been booked for this show. For Season 5's first episode, Robopine made their performance debut and sang a rendition of Luther Vandross' iconic "Never Too Much." For their second appearance on March 24, 2021, they sang John Legend's "All of Me."
In their first clue package, they explained they were "forced to grow thick quills." Robopine expressed that they were left to "fend for themselves" with "nothing but a dream," and ultimately set off "on a mission get on Hollywood's radar." They "used 411 day and night just to make a connection" until a "certain angel" rang them up," and apparently the "random call" changed everything for them. For their second clue package, viewers learned more about Robopine after they said about 60 years ago, their superheroes kept the streets clean in Costa Rica. A cat and mouse were shown within the clip and they admitted they often help construction workers out.
The panel — Nicole Scherzinger, Jenny McCarthy, Robin Thicke, and Ken Jeong — have guessed a whole range of names including Jason Derulo, Brian McKnight, Idris Elba, and Jamie Foxx, to name a few. However, viewers are confident they've figured out Robopine's identity already.
Fans are convinced that Robopine is Tyrese Gibson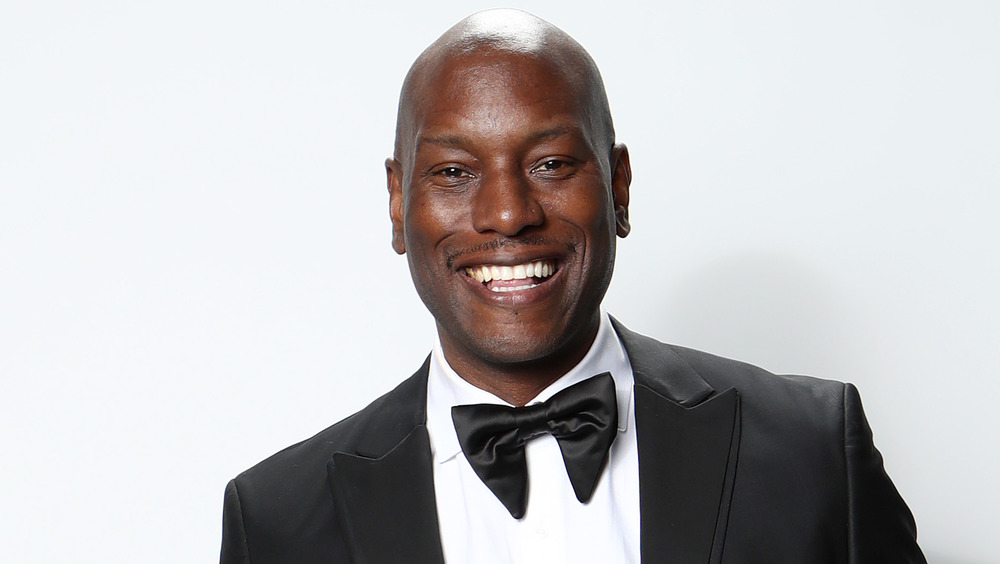 Rich Polk/Getty Images
The panel has plucked a series of names for who they think Robopine could be. However, some viewers believe they already know who it is from their voice alone. In fact, fans are fairly confident that Robopine is someone the panelists did not even mention: singer and actor Tyrese Gibson.
"Robopine is definitely @Tyrese. Called it first episode. Can't fool me with that grandkid comment," one user tweeted. "I think they trying to throw the viewer off with the clues cause RoBoPine sounds like Tyrese," another person shared. "I know @Tyrese voice anywhere. I see you Robopine" remarked a third fan.
Robopine appears to have a soulful voice that is very similar to Gibson's. The clue packages indicate that Robopine could be an actor, another occupation Gibson is known for. He has appeared in a number of movies, including the Fast and Furious franchise, Black and Blue, and the Transformers franchise. As of this writing, Robopine has yet to be unmasked and currently remains in the competition, meaning fans will have to keep watching and stay tuned to find out if they are correct.