Lea Michele Opens Up About Her Scary Pregnancy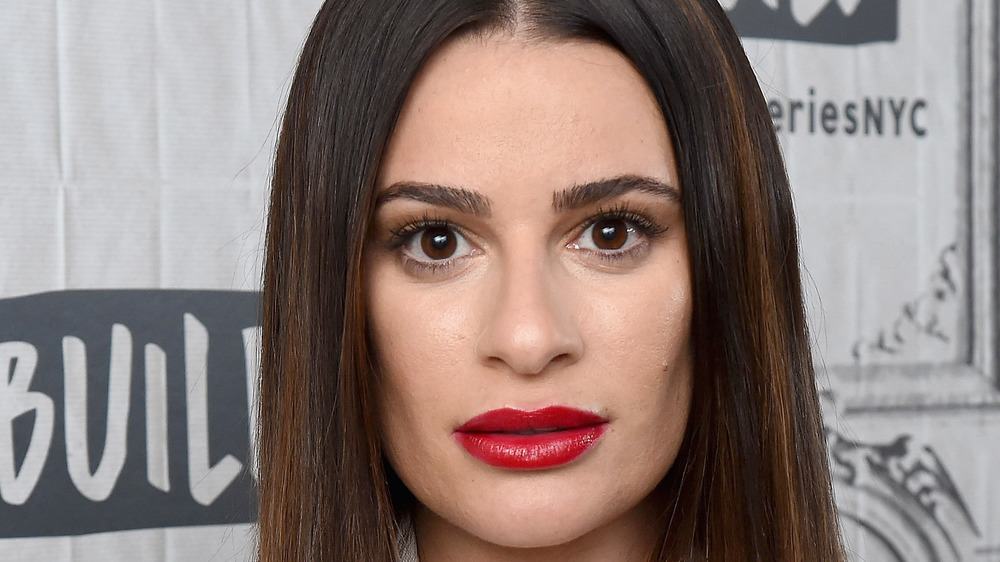 Gary Gershoff/Getty Images
When Lea Michele announced her first pregnancy in May 2020, everything seemed like smooth sailing for the former Glee star and her husband, Zandy Reich. Behind the scenes, however, things were apparently much more difficult, and Michele's pregnancy was actually anything but smooth sailing. In a conversation with Katherine Schwarzenegger for her "Before, During & After" motherhood series on Instagram Live, Michele got candid about her pregnancy and how hard it was to get pregnant in the first place. Michele has polycystic ovary syndrome diagnosis (or PCOS), which "affects a woman's hormone levels" and causes"irregular or skipped periods," 
"It's easy to manage [PCOS] in your daily life, but when you're trying to conceive, it's much harder, especially if you have extremely irregular periods. You never really know when you can get pregnant," Michele explained about her difficult pregnancy journey. "On top of that, I had to have multiple procedures to remove polyps and cysts and scar tissue."
She had such a difficult time that by the time she did get pregnant, she and Reich had given up. "I was like, 'Let's just stop.' ... I kept thinking, 'Maybe this isn't meant to be for me. Maybe this isn't going to happen,'" Michele explained to Schwarzenegger. At that point, however, is when the couple was able to conceive their first child. Despite thinking that "everything would be fine" in her pregnancy, that wasn't the case for Michele. Keep reading to learn about her "complicated" and sometimes "scary" pregnancy.
Lea Michele was put on bed rest for the first trimester of her pregnancy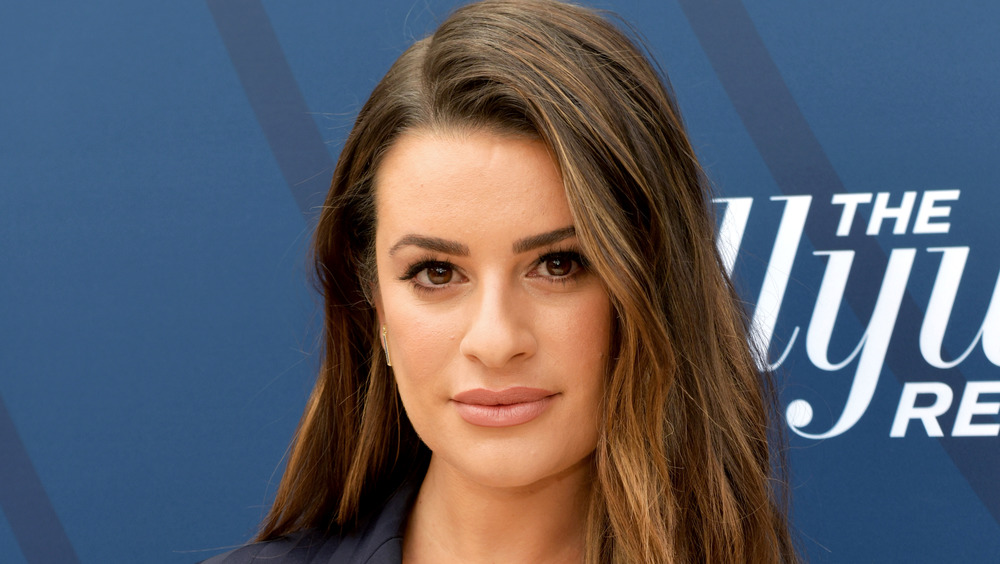 Rodin Eckenroth/Getty Images
Though Lea Michele thought that getting pregnant would be the most difficult part of her journey, it turns out that pregnancy itself was very hard for the actor. In a conversation with Katherine Schwarzenegger, Michele explained that her pregnancy was "very scary." 
"I started bleeding terribly, horribly," the Glee star explained, adding that she had to tell her mom about her pregnancy news "in the bathroom." "I experienced very heavy bleeding, some which was scary to the point that we rushed in the middle of the night to the hospital," Michele recalled about the first trimester of her pregnancy. "I was put on an extreme amount of medication, progesterone, to help sustain this pregnancy, and I was put on bed rest for my whole first trimester," she added while also remembering how "horrible" the whole situation was. By the time she went in for a 20-week scan, things became even more "complicated" as there were "a lot of potential red flag markers."
The early stages of Michele's pregnancy were very tumultuous, and she explained that she and husband Zandy Reich found out "very late" that their baby was healthy. By August 2020, after months of uncertainty, the couple welcomed a healthy baby boy, Ever. A source told Us Weekly at the time, "Everyone's happy and healthy, and they're extremely grateful."