Vanna White Was A Contestant On This Game Show Before She Was Famous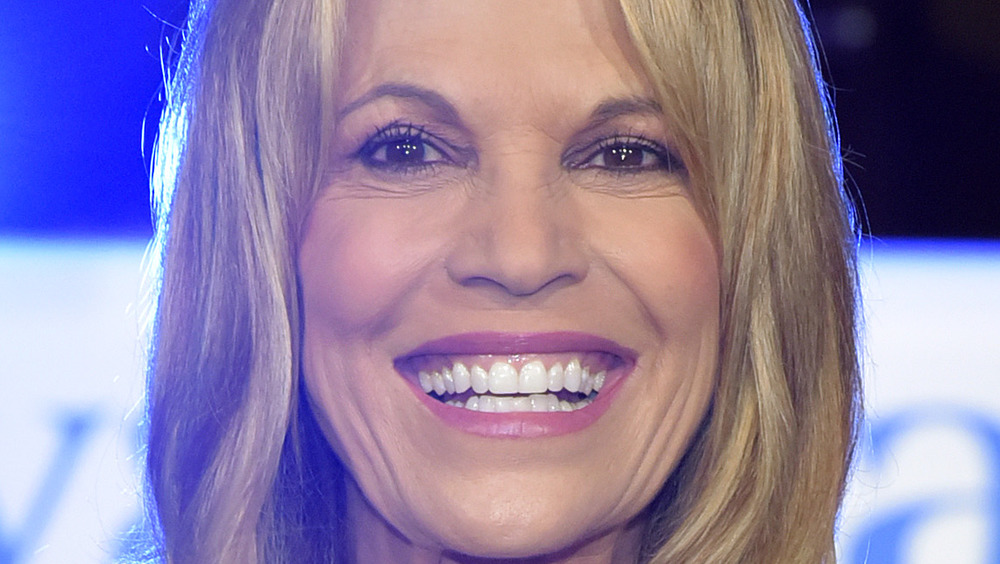 Michael Tullberg/Getty Images
Vanna White may be known for uncovering the letters on the Wheel of Fortune board. But her iconic role on everyone's favorite wheel-based game show wasn't actually her first experience on a game show. Anybody want to "buy a vowel" and guess which one she was on first? 
Along with Pat Sajak, White has hosted Wheel of Fortune since 1982 (via History), and 38 seasons later, she's gone through thick and thin with her partner-in-crime and those consonants (and vowels). She even filled in for Sajak when he had emergency surgery for a blocked intestine in 2019, per CNN. But way back before all that, White was a model and actor, appearing in a few film and TV roles (like the film Looker with Albert Finney), and trying to find her place in Hollywood before the game show world found her. 
According to Biography, White was plucked from 200 applicants to join Sajak, previously a weatherman, on Wheel — and the rest is history. By 1986, per the outlet, their evening slot was attracting 30 million viewers a night. That said, amidst White's acting and modeling stints and before her match-made-in-heaven with Sajak, the gorgeous game show great appeared on one other show. If you're guessing something "price" related, you're Bark(er)ing up the right tree.
Spin on down to see what show Vanna White was once a contestant on. 
The Price was once Right for a young Vanna White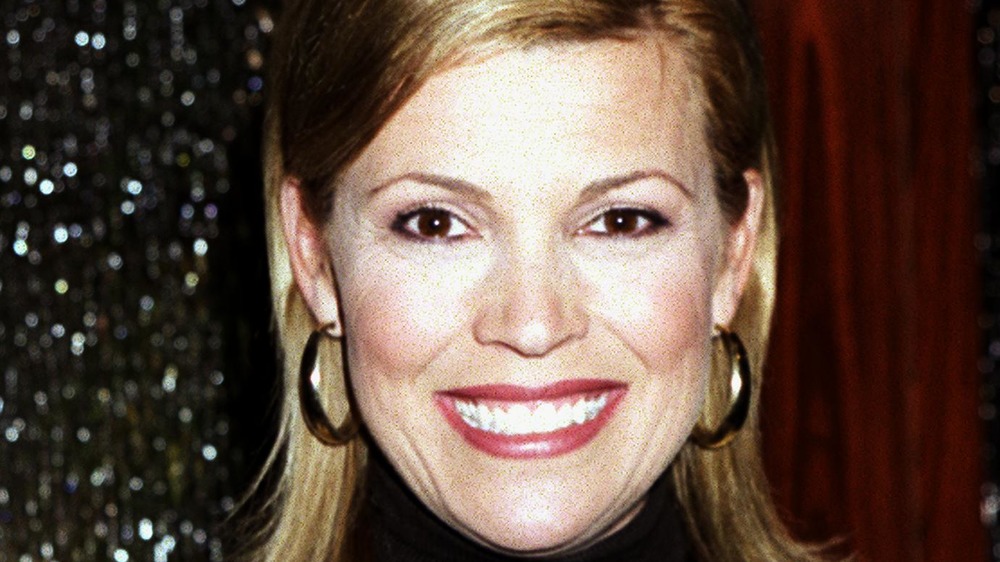 Jason Kirk/Getty Images
So what game show was Vanna White on before Wheel of Fortune? That would be The Price is Right! White came on the Bob Barker-helmed show as a contestant in 1980, two years before she would become a game show legend herself. 
"Vanna White was a contestant on The Price Is Right," Barker told Television Academy Foundation in 2000, per Cheat Sheet. "I remember, she came down, she was wearing a T-shirt that said 'Get Serious.' ...This one guy [from the crew] looked up and said, 'Man, look at that gal! I'm getting serious!'" Ha. Ha. Iffy jokes aside, Barker added that White unfortunately didn't get on stage to compete. "[She] didn't get out of Contestants' Row; she didn't get to play any games." He added jokingly, "Whatever became of her?" 
White finally did get the call for another show, Wheel of Fortune, after attending a taping of one of TV titan Merv Griffin's other shows. "I went to a taping of Dance Fever," White recalled to Fox News. " ... Merv's right-hand man ... tells me [over the phone], 'Come on in and audition.' They narrowed it down to me and one other girl." White added, "I found out I got it the day before Thanksgiving 1982 and it was one of the happiest days of my life. I was sitting in my apartment when I suddenly got a phone call [and] think I literally screamed out loud." Aw! 
She's been there ever since!