Meghan Markle's Homemade Gift Giving Skills Revealed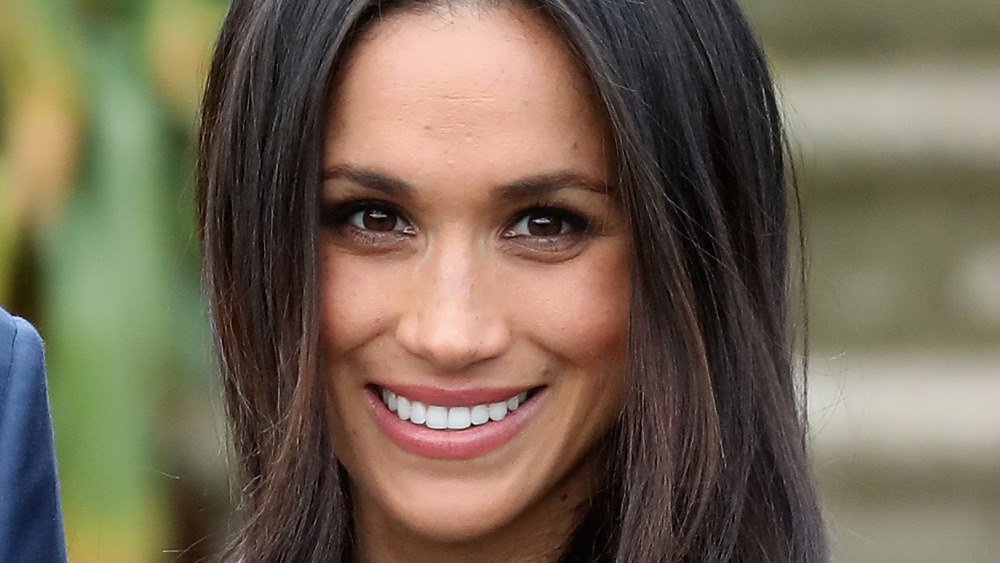 Chris Jackson/Getty Images
Meghan Markle and Prince Harry officially announced that they will not be returning as working members of the British royal family in February 2021. The news came about one year after the couple revealed they would be stepping back as senior royals and embarked on a move that took them to Canada and then to Meghan's native state of California.
Despite their disassociation from titles, duties, and charities that fall under the guidance of Queen Elizabeth II, Meghan and Prince Harry made it clear they would continue to collaborate with the organizations and charities they previously supported. "As evidenced by their work over the past year, The Duke and Duchess of Sussex remain committed to their duty and service to the U.K. and around the world, and have offered their continued support to the organizations they have represented regardless of official role," a statement from the couple's spokesperson read, per Observer. "We can all live a life of service. Service is universal." Some of the charities Meghan and Prince Harry have supported as they navigate their rapidly evolving life include career readiness organization Smart Works, children's charity WellChild, and animal welfare organization Mayhew. According to Harper's Bazaar, the Duke and Duchess of Sussex will continue to support these beloved charities and more.
Meghan Markle exemplified her ongoing dedication to these charities when she sent the World Center Kitchen a special homemade gift. Keep scrolling to see the sweet treat she gifted to the charity.
Meghan Markle has some serious baking skills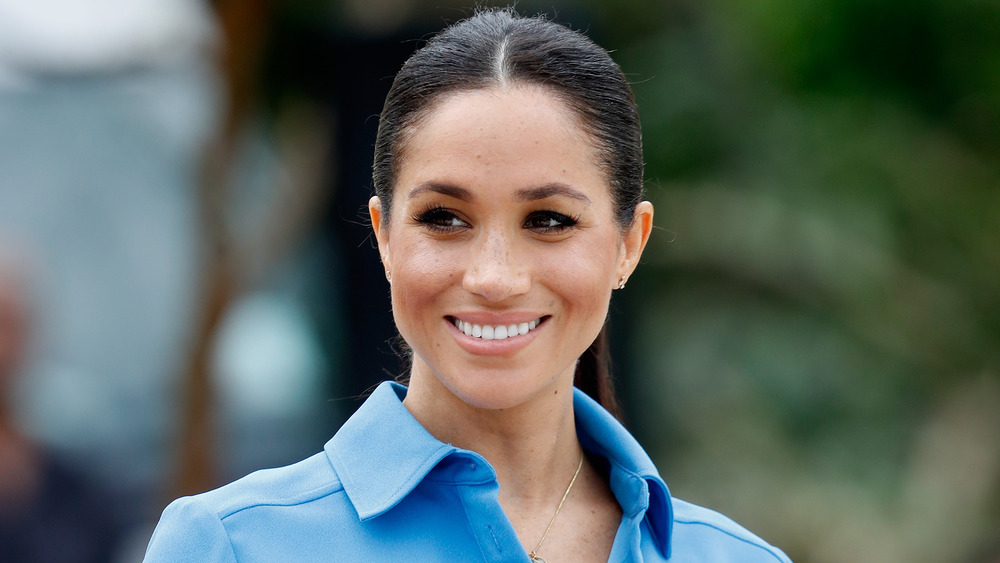 Chris Jackson/Getty Images
Meghan Markle put her skills in the kitchen to work when she baked a lemon cake for the World Central Kitchen (WCK) in honor of Women's History Month. The non-profit, which serves meals to people experiencing crises, tweeted a photo of its Chicago members posing with the cake — which was made from lemons from Meghan's own back yard.
"In honour of #WomensHistoryMonth, WCK worked with Archewell, the non-profit created by The Duke and Duchess of Sussex, to provide meals & share a message of appreciation & support in Chicago," the March 25, 2021 tweet read. "Dessert was a lemon olive oil cake baked by The Duchess – with lemons from her garden!" The organization then added that 500,000 meals have been served in Chicago thanks to WCK's COVID-19 efforts and that women "are on the frontlines" of their work every day.
Many people responded to the tweet and were overjoyed to see the act of kindness done by the duchess. "Nice. I bet Meghan's olive oil cake was good. Happy women's history month to every volunteers and workers," one person wrote. Another said the gift was "so inspiring." When life gives you lemons, you make lemon olive oil cake — at least that's what the former actor does.