The Truth About Kris Jenner's Secret Tattoo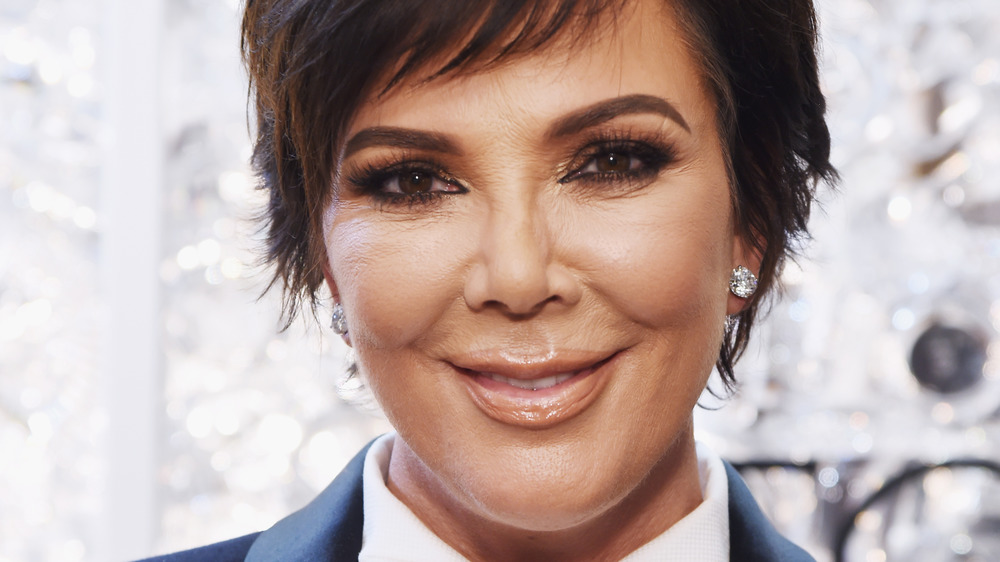 Michael Kovac/Getty Images
If you know anything about the Kardashians, you know that Kim Kardashian does not have any tattoos. One of her more famous quips came in 2009 when she told Wendy Williams she abstained from getting any ink because she wouldn't "put a bumper sticker on a Bentley." She has a point.
Anyway, even though her sisters continued to get tatted up, Kim and her mother (seemingly) abstained. But baby sister Kylie Jenner has especially taken to getting inked. As of 2019, Kylie has at least nine tattoos per Insider. Kim, as far as we know, has none.
If you know anything else about the Kardashians, you know that Kim used to be momager Kris Jenner's favorite child (that honor now goes to Kylie). It follows then that Kris would agree with Kim's Bentley comment and never get tatted — but it looks like she followed in her youngest daughter's footsteps instead.
So imagine fans' surprise when in March 2021, they learned that Kris Jenner has been hiding a secret tattoo for years. Well, now that secret isn't quite so secret anymore. Here's the deal.
Kris Jenner got a matching tattoo with one of her kids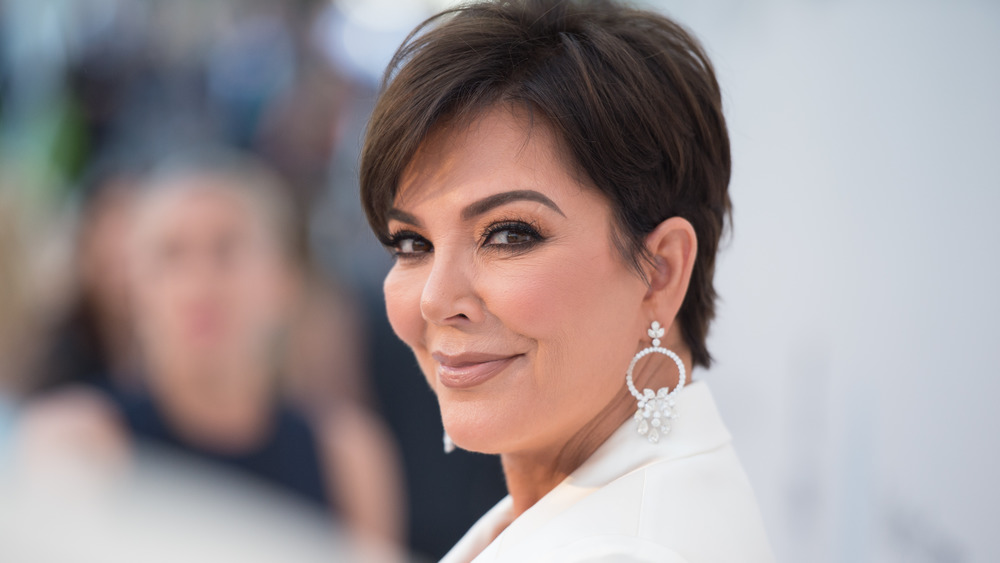 Ryan Emberley/amfar/Getty Images
During a game of "Never Have I Ever" on Ellen in March 2021, Kris Jenner let slip that she has a secret tattoo. "Never have my kids ever gotten matching tattoos?" Ellen asked. After a pause, Kris admitted that while her kids don't have matching tattoos with each other, she and daughter Khloé Kardashian do. "It's a cross," she revealed.
And where exactly is this tattoo located? It on Kris', ahem, "lower back." "[It's] on my booty," said Jenner, pointing over her shoulder. "Back there. It's way back there."
It might be the first time Kris has given her tattoo proper attention, but it's not the first time it's come up. Kris talked about the tattoo with Khloé once before on her short-lived talk show back in 2013. Khloé recalled, per Page Six, how she first got the cross when she was 16 with Nicole Richie — and "Mom was having a 40-something midlife crisis so Nicole took her to get the same one done." On a later episode of KUWTK, Kris added her youngest daughters' names, Kendall and Kylie on either side of the cross, the outlet noted.
For her part, Khloé regrets the tattoo. She posted an Instagram video of herself removing the "tramp stamp" in 2015. "I should've listened to Kim when she told me, 'You don't put a bumper sticker on a Bentley,'" she wrote. 
Moral of the story? Always listen to Kim.