Pitt, Jolie Release Statement About Custody Case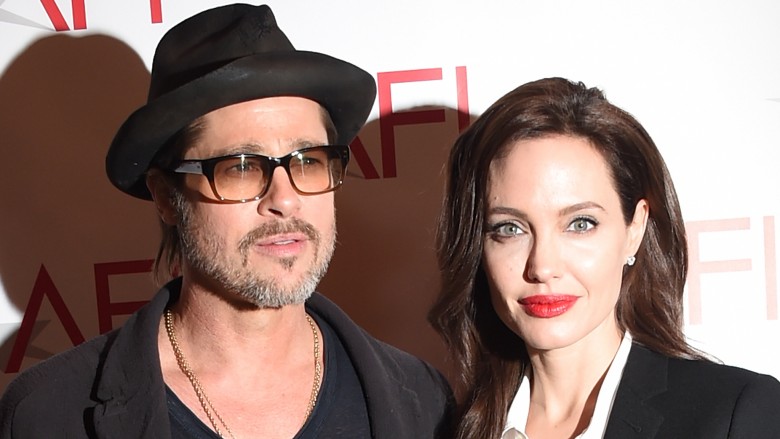 Getty Images
Angelina Jolie and Brad Pitt finally agreed on something. People reports the estranged couple released a joint statement agreeing to seal custody documents in their divorce.
"The parties and their counsel have signed agreements to preserve the privacy rights of their children and family by keeping all court documents confidential and engaging a private judge to make any necessary legal decisions and to facilitate the expeditious resolution of any remaining issues," their reps said in the statement on Jan. 10, 2016. "The parents are committed to act as a united front to effectuate recovery and reunification."
As Nicki Swift previously reported, Pitt, 53, filed for an emergency hearing before the holidays requesting to seal the documents in the custody case from public view. Jolie, 41, initially refused to do so, and a judge shot down the order for an emergency hearing, but agreed to a scheduled hearing later on.
The couple had been in a public war of words following the legal moves, with Jolie's attorney slamming Pitt, writing (via People), "There is little doubt that [Brad] would prefer to keep the entire case private, particularly given the detailed investigations by the Federal Bureau of Investigation and the Dept. of Children and Family Services into allegation of abuse." A source close to Pitt countered, "It's nice to see that she has finally come around to supporting the sealing of documents weeks after he requested this action. Considering that both the FBI and child services thoroughly investigated this matter and cleared the father, this line of attack doesn't make much sense."
The investigations stemmed from an alleged in-flight altercation between Pitt and eldest son, Maddox, 15. Jolie currently has temporary full custody of Maddox and the couple's five other children (Pax, 13, Zahara, 12, Shiloh, 10, and twins Knox and Vivienne, 8), granting Pitt monitored visitation with a therapist. Pitt is seeking joint custody of the kids.