The Truth About Sonja Morgan's Daughter, Quincy Morgan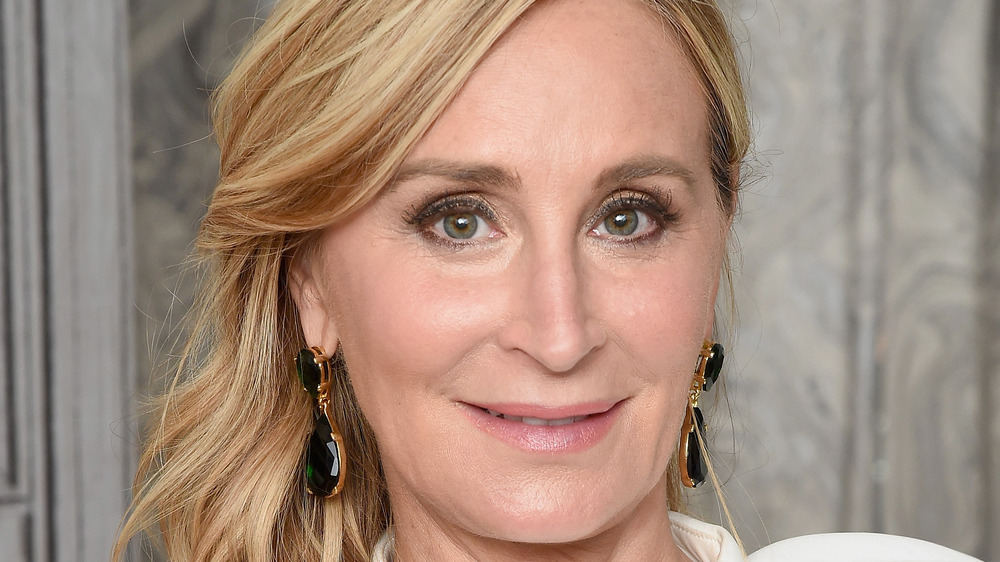 Gary Gershoff/Getty Images
Real Housewives of New York star Sonja Morgan has let reality TV cameras capture her love affairs, failed business ventures, and even her bare behind. But one thing that Sonja has fiercely kept away from the spotlight is her daughter, Quincy Morgan.
Sonja joined RHONY in 2008 after her divorce from Quincy's father, John Adams Morgan. Unlike co-star Ramona Singer and then-tween daughter Avery Singer, Sonja opted for Quincy to be absent from the Bravo production. Sonja has called Quincy "the joy of my life" to The Daily Dish, but fans shouldn't expect to see Quincy onscreen anytime soon. "Over the years, we've thought about [her appearing on RHONY] so much because Bravo has been so important to me," Sonja told Reality Blurb in 2020. "I'm so grateful for that but the fact is, she's been a straight-A student since kindergarten and she's now in an Ivy League college and what's important is that she is a scholar." 
Of course, Sonja also feels the pressure to uphold the Morgan name behind financial firms J.P. Morgan and Morgan Stanley. "I married into a very important American family and I honor the responsibility of raising my daughter into the legacy she was born into. So, to bring that on camera is kind of not a fit," Sonja continued. "I think when she gets a little older and she graduates and has her own brand identification, she can exploit it." 
Now, 20-year-old Quincy is ready to make her influencer debut. So who is Quincy? Keep scrolling to find out! 
Quincy Morgan is a painter and college student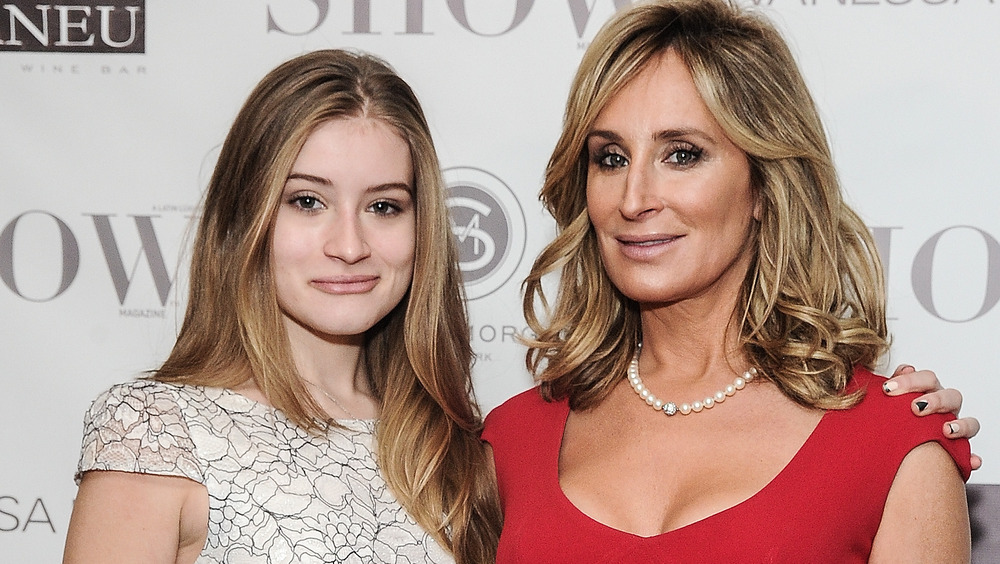 Daniel Zuchnik/Getty Images
Quincy Morgan is truly Sonja Morgan's mini-me! The University of Pennsylvania student has made her social media pages public as of March 24, 2021, displaying both her artwork and sense of humor. Quincy, who often goes by "Q," according to her website, is an accomplished oil painter. She attended boarding school Taft School in Watertown, CT before studying politics, philosophy, and economics with "an intended minor in Legal Studies and Business Ethics" at the University of Pennsylvania, per LinkedIn. Quincy has also been interning since 2017 in financial management firms. 
Quincy's Instagram is already turning heads. "I never thought I would make my social media public but here I am," Quincy joked on her Instagram Story, (via Page Six). "Excited to welcome everyone along for the ride." Quincy even recreated some of Sonja's iconic RHONY moments, including her toaster oven photoshoot and tiara-clad WFH mood. Her page has been active since 2013, but is only now open to her 34.7k fans. 
Plus it seems that Quincy may have a beau of her own. She tagged fellow UPenn student JR Olofson in a series of quarantine snapshots. No matter what, it's clear Quincy and her mom Sonja are as close as ever. "Happy Mother's Day to an ICON. I love you very much," Quincy wrote in a tribute to Sonja. Could we — maybe, finally — expect a Quincy cameo on RHONY?