The Assassination Attempts Against Bill Clinton Explained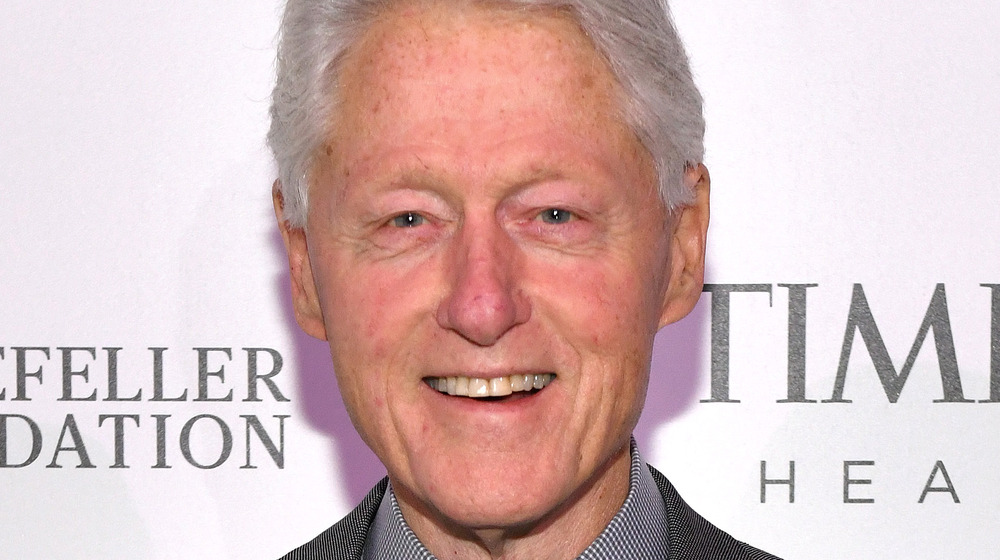 Craig Barritt/Getty Images
Four out of 45 American presidents have been assassinated, but many others have been targets of attempted murder. When you look at the multiple plots that former president Bill Clinton narrowly escaped, for example, it may seem like all that stopped him from joining his predecessors was sheer luck.
The Democratic president faced three assassination attempts in 1994 alone, per Insider. The first would-be assassin was Ronald Gene Barbour, an unemployed limousine driver from Florida who tried to shoot Clinton on his morning run through the National Mall in January 1994. The president was out of the country at the time, however, and Barbour was imprisoned for his alleged threats to murder the then-commander-in-chief. Per the Tampa Bay Times, Barbour later denied that he actually wanted to assassinate Clinton, calling himself a "fuzzball" and declaring, "I don't harbor that kind of feeling for anybody." 
According to The New York Times, the next attempt came from Frank Eugene Corder, who flew a single-engine airplane directly onto the White House lawn. Instead of killing Clinton and his family, however, he "crashed through the branches of a magnolia tree planted by Andrew Jackson" before landing "in a crumpled heap two stories below the Clintons' unoccupied bedroom." The Clintons were not staying in the building at the time due to renovations, so Corder was the sole casualty.
Bill Clinton escaped shootings at the White House and bombings abroad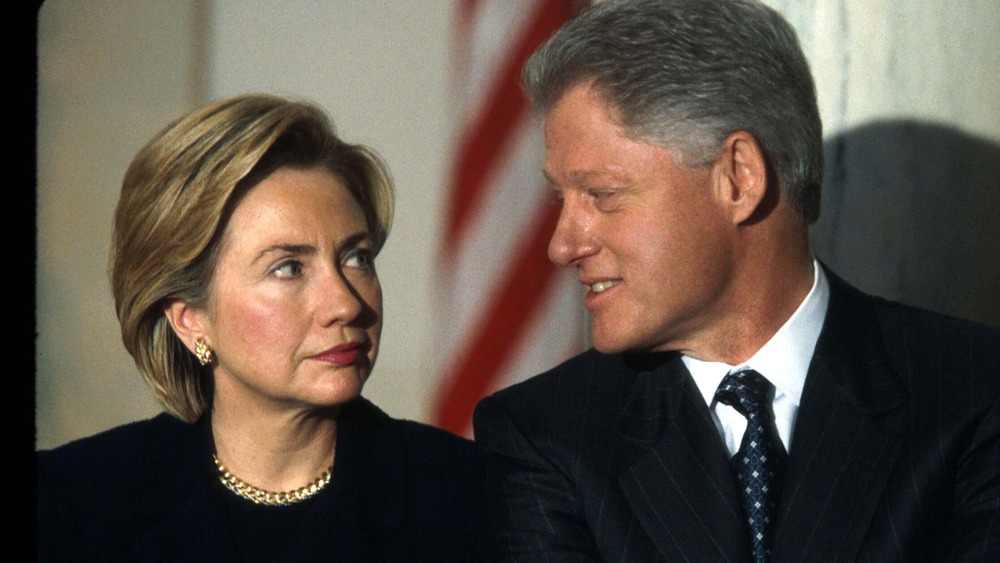 Dirck Halstead/Getty Images
Per the Los Angeles Times, Francisco Martin Duran was the next individual to target Bill Clinton during his time in office, just six weeks after Frank Eugene Corder's doomed flight. 
The Colorado Springs native had a suicide note in his pocket when he started firing an SKS semiautomatic rifle through the fence around the White House. Duran managed to empty 29 rounds shooting at the building's steps before being tackled by tourists. Clinton was inside watching a college football game, in a room facing away from Pennsylvania Avenue, and was not remotely harmed. Duran was sentenced to 40 years, according to The New York Times, after the judge rejected an insanity defense where the would-be assassin argued that he had been trying to destroy an "alien mist" that threatened the world.
The president's next brush with danger would only be revealed years later. As The Telegraph reported in December 2009, Osama bin Laden orchestrated a plot to assassinate Clinton during a trip to the Philippines in 1996. Just before his motorcade set off to cross a bridge in Manila, secret service officers received an urgent message and re-routed the president's car. It was later revealed that a bomb had been placed under that bridge, and Clinton had narrowly escaped a fatal explosion.