Why People Think They Caught Bill Clinton Sleeping At The Inauguration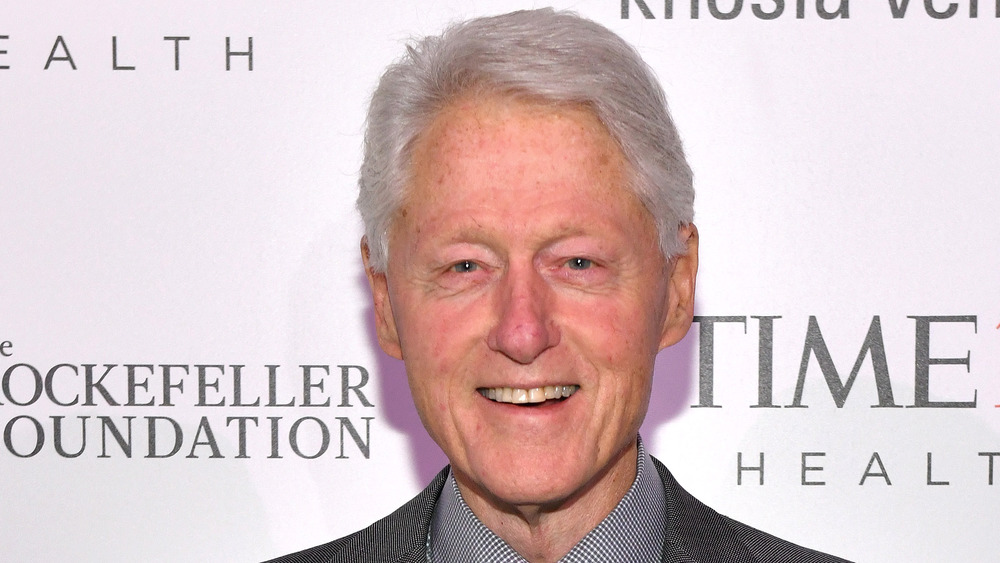 Craig Barritt/Getty Images
It appears that former President Donald Trump might have spoken too early when he decided to name President Joe Biden "Sleepy Joe" throughout the 2020 election. People have now reworked the name for former President Bill Clinton, who looks as if he may have been dozing off during Biden's inauguration.
During the Jan. 20, 2021, inauguration, CBS cut to many of the high-profile attendees at the ceremony. Unfortunately for Clinton, who was seated next to his wife, Hillary Clinton, producers jumped to him at an unfavorable time when his eyes were closed, leading the internet to troll him for sleeping during the historical event. 
"everyone else saw bill clinton sleeping... right? wake that man up," one user recommended. Another person compared Clinton's sleeping to a little kid sleeping in church. Many people were quick to defend Clinton's alleged snooze, reasoning that he is simply old. At the time of Biden's inauguration, Clinton was 74 years old — four years younger than Biden as he was sworn in as the 46th president of the United States. An additional viewer chimed in by stating that "@BillClinton was stress sleeping," adding that "we have all been on edge for 4 years."
It was not confirmed if Clinton was actually sleeping at the time of this writing. While Biden may not have had the 42nd President of the United States' full attention, there were plenty of famous folks watching history being made and they too took their reactions to Twitter.
The internet was buzzing with excitement over Joe Biden's inauguration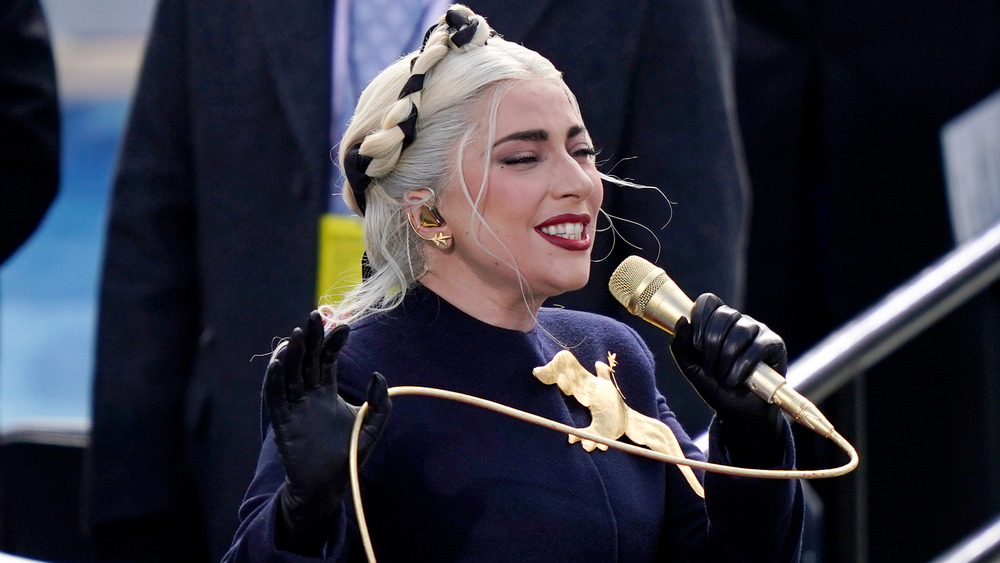 Drew Angerer/Getty Images
From the thrilling performances to powerful speeches, the inauguration had the internet bursting with excitement. People shared their joy over Joe Biden becoming the 46th president of the United States. "Congratulations to our new President @JoeBiden and VP @KamalaHarris We know you will do your best to make America good again," Jimmy Kimmel wrote. "In my lifetime, I'm not sure where the best Inauguration speech falls, by I am positive I just heard the most important inaugural speech of my lifetime just now," actor Josh Gad tweeted following Biden's speech.
Aside from witnessing a new president being sworn in, the internet was also buzzing about Lady Gaga's singing of the national anthem to kick off the event. "Congratulations Lady Gaga on becoming the 46th President of the United States!" a fan account joked. "Safe to say Lady Gaga just stole the show." another fan said. 
However, she wasn't the only star who grabbed the attention of those tuning into the historical event. Other users argued that Garth Brooks and Amanda Gorman also deserved some honorable mentions. "Amanda Gorman just stole the show from Lady Gaga, JLo, Garth Brooks, and the President of the United States," one viewer stated. Another fan admitted Garth made them cry.
Other notable people present at the inauguration included former presidents George W. Bush and Barack Obama and outgoing Vice President Mike Pence. John Legend, Katy Perry, Lin-Manuel Miranda, Bruce Springsteen, and more were set to make appearances, per Fox.