The Garth Brooks Song 32% Of People Love The Most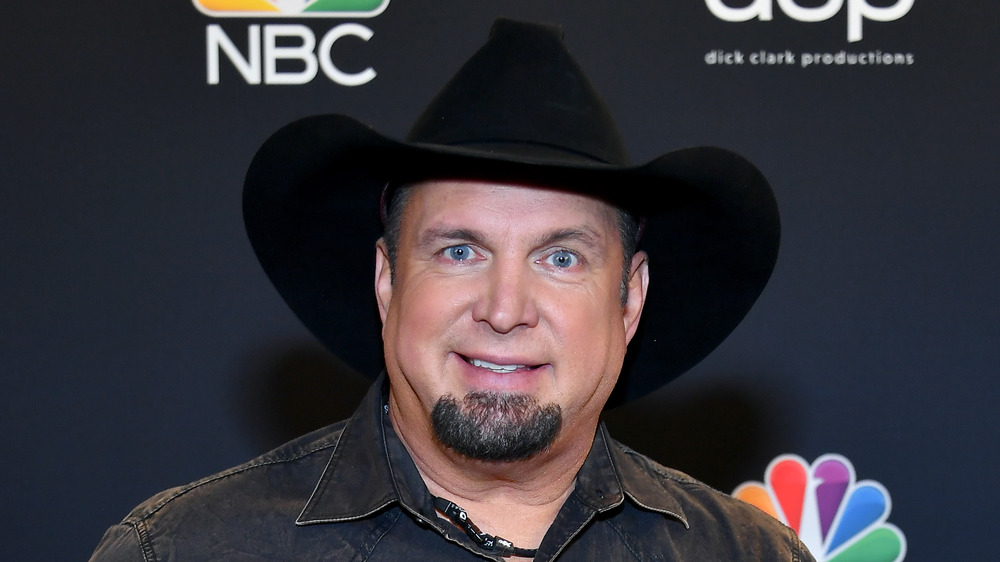 Amy Sussman/bbma2020/Getty Images
Grammy award-winning singer Garth Brooks has been a staple to country music since the debut of his self-titled album in 1989. The project peaked at No. 2 on Billboard's Top Country Albums chart in 1990 with the support of its hit single "If Tomorrow Never Comes." Brooks has seen unparalleled success, beating out Elvis in 2015 for the title of best-selling solo album artist of all time, and being the only artist to have charting songs in each of the last five decades, per Billboard. He also holds the record for the highest number of CMA Artist of the Year titles, currently sitting at seven wins.
Brooks makes music for all to enjoy, and that includes his famous colleagues. Kelly Clarkson shared on her talk show in December 2020 that she is a huge fan of the country crooner, and listens to his 1989 hit "The Dance" to help her get through her divorce. Brooks told Entertainment Tonight the same month that having lyrics to which his fans can relate is a huge reward. "The fact that she says it as a fan makes you feel as an artist like, 'Hey, maybe you're down here doing what you're supposed to be doing down here,'" he said.
With that in mind, Nicki Swift wondered which songs in Brooks's extensive catalog most resonate with fans. It turns out that out of 607 surveyed people, 32% love one Garth Brooks song the most. Keep reading to learn which song ranks above all.
People's favorite Garth Brooks song wasn't originally meant for him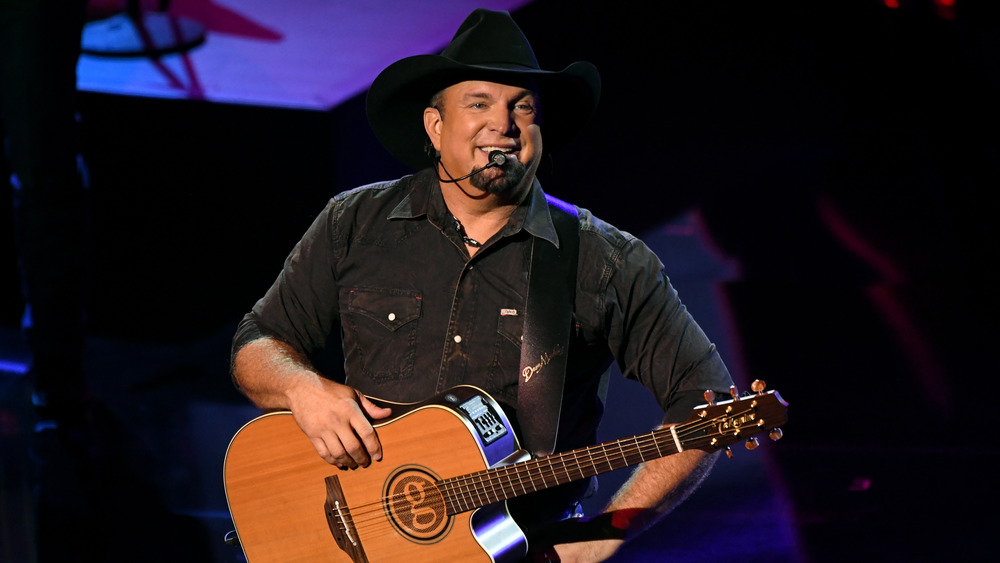 Kevin Mazur/bbma2020/Getty Images
While Garth Brooks has a huge list of songs to listen to, it turns out that six of them will be "More Than a Memory." Some songs like "What She's Doing Now" and "That Summer" received an honorable mention, but they didn't quite make the cut. One fan said there was no way they could just choose one song, and ended up listing multiple songs that appeared in the top six in Nicki Swift's poll.
Taking sixth, fifth, and fourth places are "Unanswered Prayers" at 5.6%, "Shameless" at 10.05%, and "The Thunder Rolls" at 13.34% of the vote. The third and second spot were a close call, with Kelly Clarkson's current go-to "The Dance" garnering 14.66% of votes and "If Tomorrow Never Comes" taking 15.98% of the vote. 
The top song won by a landslide, raking in 31.8% of the vote. The Garth Brooks song nearly 32% of people love the most is officially "Friends in Low Places." The song came from Brooks' second studio album No Fences and was an automatic hit, eventually winning both the CMA and ACM title for Single of the Year in 1991. Surprisingly, the song, written about not belonging in high society and having friends in less glamorous places, was pitched to George Strait before falling into Brook's lap, per Taste of Country. It looks like the song went to the right guy because it's been a Brooks classic ever since.