How Much Kelly Clarkson's Ex-Husband Is Reportedly Asking For In Child Support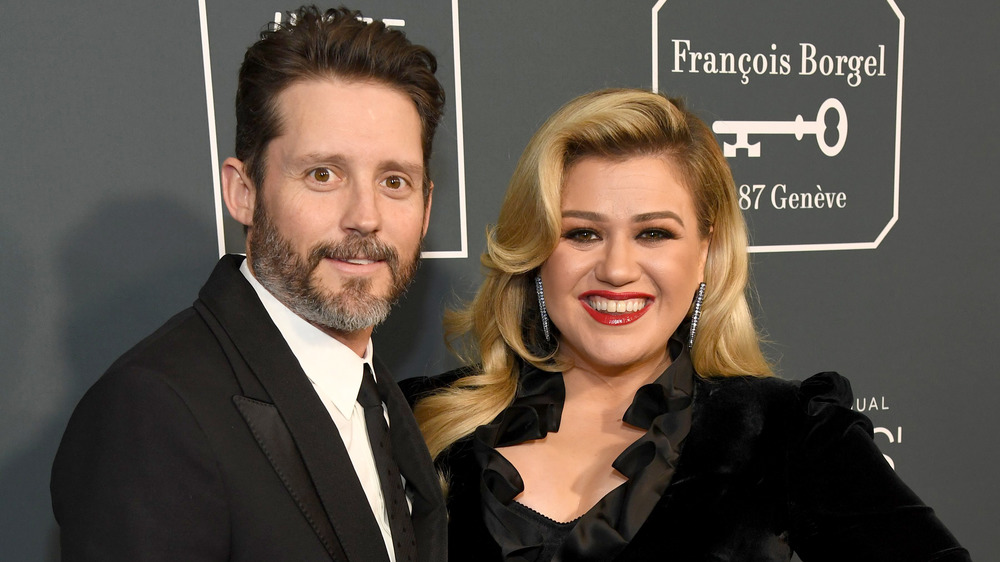 Kevin Mazur/Getty Images
Kelly Clarkson's divorce from Brandon Blackstock after nearly seven years of marriage came as a shock to her fans, and it sounds like it was a surprise to her as well. "As you probably know, 2020 has brought a lot of change also to my personal life," she shared with a virtual audience on the season two premiere of The Kelly Clarkson Show. "Definitely didn't see anything coming that came, but what I'm dealing with is hard, because it involves more than just my heart, it involves a lot of little hearts." Clarkson shares a daughter, River Rose, and a son, Remington Alexander, with Blackstock, plus his two kids from a previous relationship.
Clarkson filed for divorce in June 2020, and wanted to keep things quiet since it involved her children. "I am a very open person," the "Heartbeat Song" singer told the Los Angeles Times in a September 2020 interview. "But I'm not going to be able to be truly open about this in certain aspects because there's kids involved." However, as time has gone by, Clarkson has loosened up a bit. On the Dec. 1, 2020 episode of her talk show, the singer and actress admitted to bestselling author of Untamed Glennon Doyle and Alicia Keys that the divorce process is "horrible," as reported by Entertainment Tonight.
Now, Clarkson has hit another unappealing mark in her divorce battle: a huge request for child support by her estranged husband. This is how much Kelly Clarkson's ex-husband is reportedly asking for in child support.
Kelly Clarkson's ex-husband wants a huge chunk of change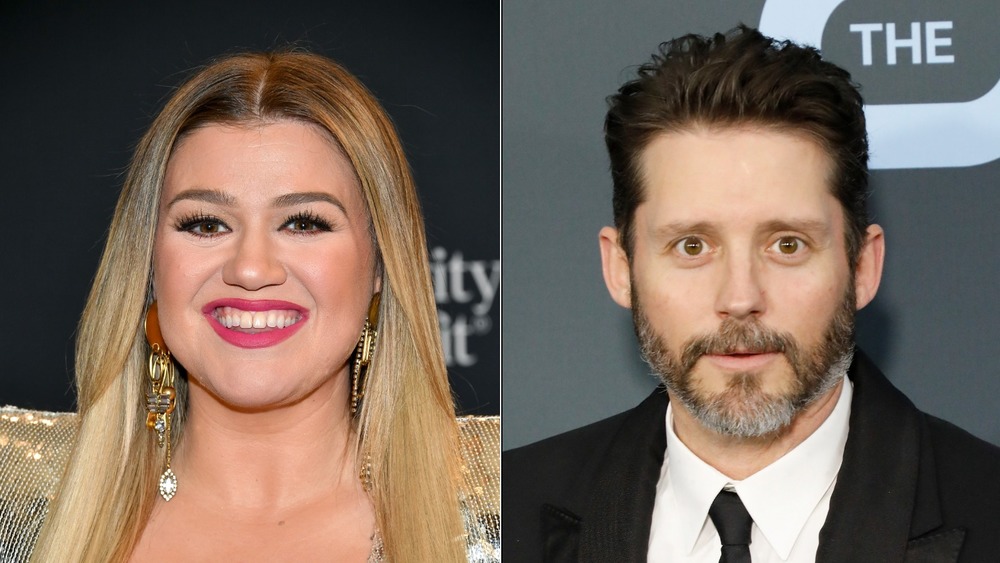 Amy Sussman/bbma2020, Taylor Hill/Getty Images
Following Kelly Clarkson being granted primary custody of the two children she shares with ex-husband and talent manager Brandon Blackstock, he decided to ask for a whopping $436,000 per month in child and spousal support, per People.
"Brandon's been equally unreasonable in his requests for child and spousal support, as well as attorney fees," a source told People. "Kelly's offered to pay for all the kids' expenses, but Brandon seems to think he is entitled to and needs $301K in spousal support and $135K in child support per month." The source also said he already asked for $2 million in attorney fees.
Blackstock originally wanted his two kids with Clarkson to travel back and forth between Clarkson's primary residence of Los Angeles, and his home in Montana. Although the family was quarantining in their Montana ranch early on during the coronavirus pandemic, the courts concluded that the kids have not actually resided in Montana and it is best they stay in Los Angeles.
The large monetary request may point to the rising tension between the ex-partners. Along with the primary custody ruling, the court added that "the level of conflict" between Clarkson and Blackstock has "increased" and the pair would have "a difficult time co-parenting due to issues of trust between them."
While Clarkson never planned to go through a rough divorce, she can take her own words to heart during this conflict: "What doesn't kill you makes you stronger."