The Real Reason Kelly Clarkson Is Getting Divorced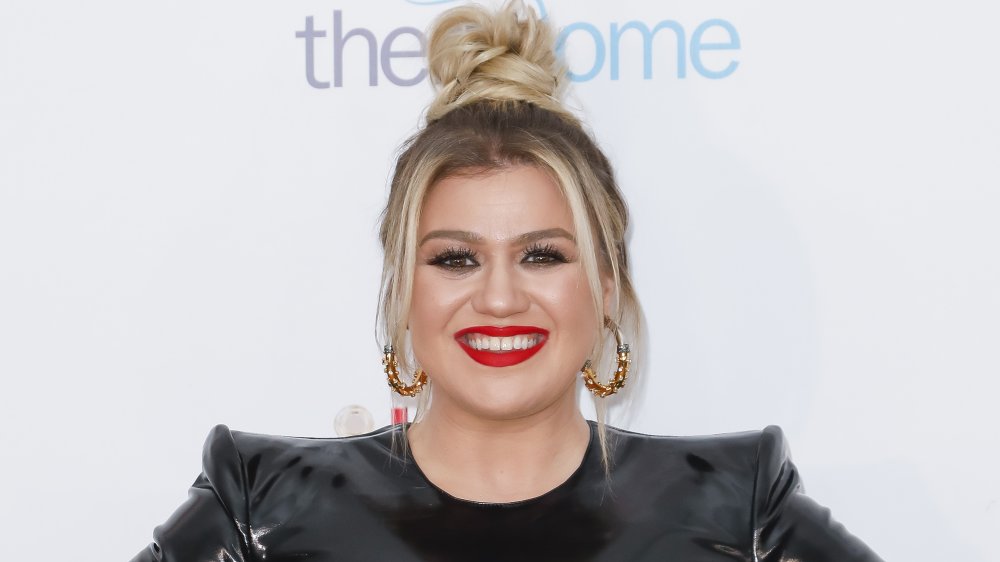 Tibrina Hobson/Getty Images
Kelly Clarkson is on her way to being the "Miss Independent" that she sang about back in 2003. According to legal documents obtained by The Blast, Clarkson filed for divorce from Brandon Blackstock, her husband of almost seven years, on June 4, 2020. Us Weekly confirmed that Clarkson filed in Los Angeles and the divorce is classified as a "dissolution with minor children." The now-former couple has two kids together — a daughter named River Rose and a son named Remington Alexander — in addition to Savannah and Seth, who are Blackstock's children from a previous marriage.
This divorce news may be a shock to fans since Blackstock made a video for the singer's self-titled talk show to celebrate Clarkson's birthday in April 2020. Additionally, People reported in April 2020 that the Blackstock family was social distancing at their home in Montana amid the coronavirus pandemic. The original American Idol winner filmed episodes of The Kelly Clarkson Show from that home. Clarkson told her YouTube subscribers, "It's a really beautiful ranch and it's a nice getaway for our family." She added, "It's something Brandon and I have dreamed about since we were both kids. This is what we would call home."
Despite the seemingly sudden news, there might have been signs of a looming split that were overlooked. In May 2020, The Blast reported that they listed their Los Angeles home. In December 2019, Forbes revealed that Clarkson slashed the selling price of her home in Tennessee by more than $1 million.
Kelly Clarkson wanted more kids with Brandon Blackstock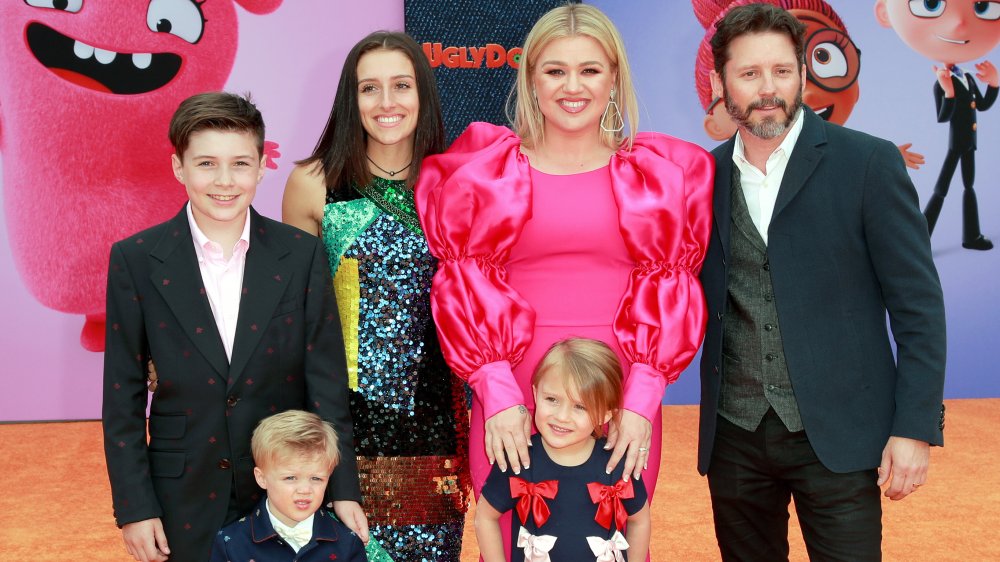 Rich Fury/Getty Images
As of this writing, Kelly Clarkson hasn't publicly commented on her impending divorce from Brandon Blackstock, but it could have had something to do with her desire to expand their family. In June 2020, Us Weekly reported that the "Since U Been Gone" singer said "I so want another child, and my husband is like, 'No! We have four,'" in reference to their two kids and Blackstock's two children from his previous marriage. 
She shared that information during an interview with Gordon Ramsay for the Kelly Clarkson Show in May 2020 after his son made a cameo appearance. She remarked, "You get baby fever when you see them and you're like, 'Oh, I miss the chubby little legs and the little face.'"
This was a far cry from what she shared with E! News in October 2016. When she was asked if she and her husband wanted more children, she remarked, "No! Unless someone dies and gives us their kids or something, no." She went on to explain, "I had miserable pregnancies, that's why." 
Clarkson and Blackstock both had medical procedures to prevent future pregnancies, which she shared during a September 2017 appearance on WKTU's Cubby and Carolina in the Morning. The singer said, "Oh God, those tubes are gone!" When asked about the possibility of a pregnancy, she shared, "That's blasphemy. We don't even speak of it. We're both fixed in our own ways, yet still we'll probably get pregnant again somehow."
Kelly Clarkson bragged about her sex life with Brandon Blackstock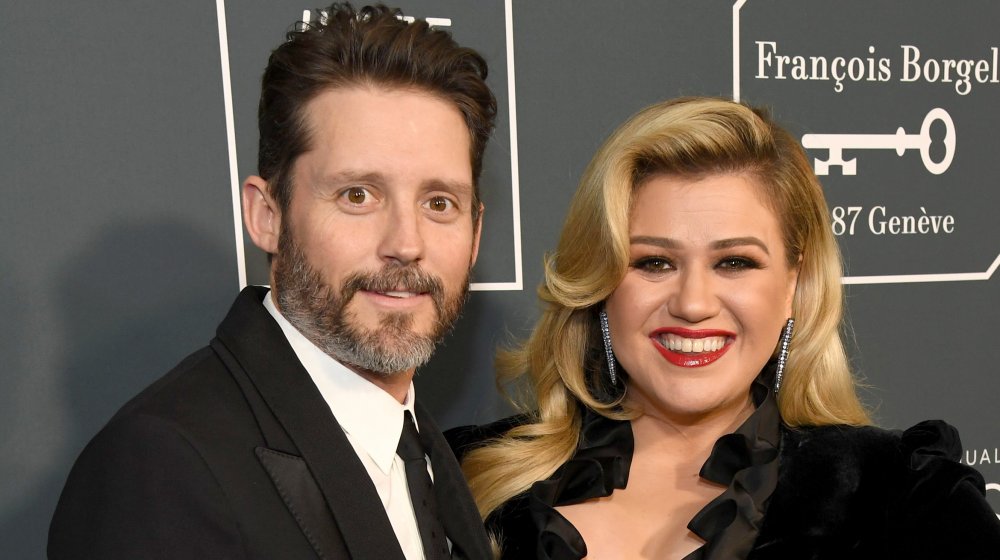 Kevin Mazur/Getty Images
Part of why Kelly Clarkson may have been worried about an unexpected pregnancy was because she claimed that she and Brandon Blackstock were "a lot more active than other couples" in the bedroom during her November 2017 Redbook interview. She even revealed, "When I met Brandon, I wasn't looking for a friend. I have a lot of great friends! I was looking for a lover. I had never found someone I was truly passionate about, who I wanted to stay in bed with all day. The fact that I did, well ... I was going to latch on and take advantage of that."
The same month as the Redbook interview, People reported that Clarkson dished on their sex life with fans during a SiriusXM concert, saying, "This isn't a downer to anybody I dated before him, but I'm just going to be real: I never felt like, honesty, sexually attracted to anybody before him." She added, "And I'm not downing my exes. You know, everybody's different. But there was something about him," confessing, "I honestly thought I was asexual — I'd never been turned on like that in my whole life." 
So, what happened? At this point, it's tough to say for sure. Clarkson's divorce news seemingly came out of left field, especially since she is so open with Kelly Clarkson Show viewers five days a week, but even a talk show host who found fame on a reality TV show can like her privacy.