The Real Reason Garth Brooks Walked Away From The Music Industry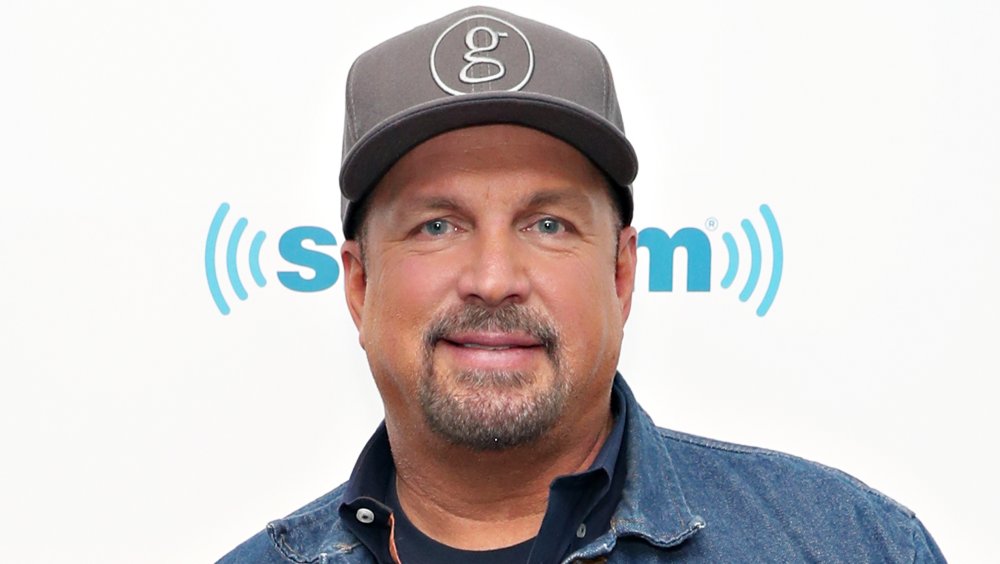 Cindy Ord/Getty Images
Country music superstar Garth Brooks is once again riding waves of success — winning the Icon Award at the 2020 Billboard Music Awards and prepping to resume a sure-to-sell-out tour in support of a new album, FUN, due out Nov. 20. Brooks is such a force that he took himself out of the running for the CMA Entertainer of the Year award in 2020 since he'd already won it a record-breaking seven times. That's what the kids call a serious flex.
But Brooks wasn't always top of mind in the music business, even if he is the only country performer who's had a song on the Billboard Hot Country Songs chart in every decade from the 1980s to now. A man of his own convictions, Brooks once took a prolonged hiatus from making music — a 14-year hiatus, in fact — that had him disappear from the spotlight entirely. So what was behind his decision to walk away from the career that made him worth hundreds of millions?
Garth Brooks walked away on his own terms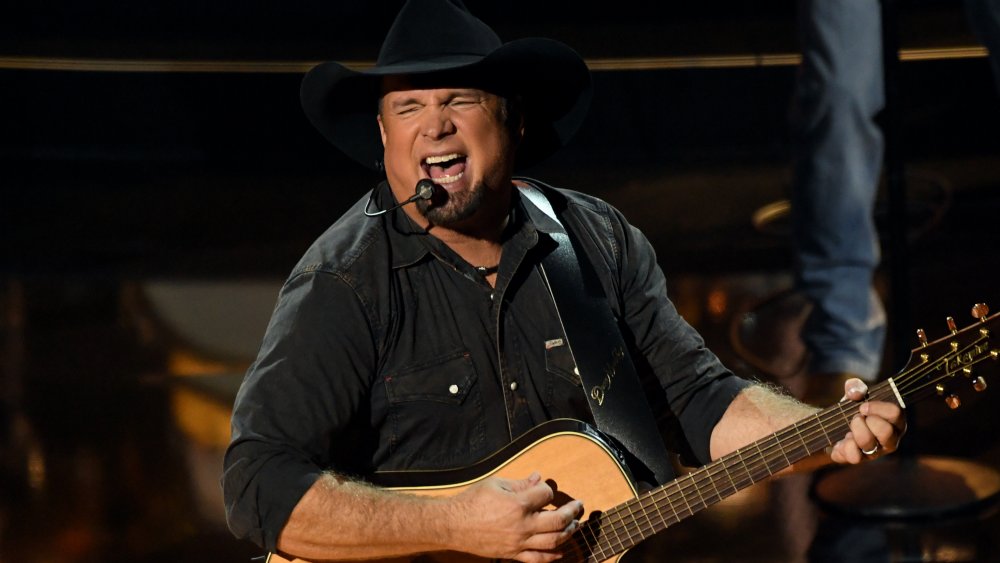 Kevin Mazur/bbma2020/Getty Images
For Garth Brooks, the motivation to walk away from the music business was simple: family. Back in 2015, Brooks told People that he had three very good reasons to retreat from life in the spotlight — daughters Taylor, August, and Allie, from his first marriage to Sandy Mahl. "People said, 'How could you walk away from music?'" he told the magazine at the time. "But being a dad –- there's nothing that can touch that."
When he announced his retirement to shocked and disappointed fans in October of 2000, Brooks was coming off an incredible run, with 18 No. 1 hits under his belt and some 100 million albums sold in the United States alone. Though he did do some gigs, including a residency at the Wynn Las Vegas from 2009 to 2012, and nine sold-out charity benefit shows in Nashville in 2010, he mostly kept a low profile. Most of his time was spent with his daughters on his ranch in Oklahoma, where he would pack school lunches, do chores, and participate in school events and soccer games like every other dad in the community. "The dads across the soccer field looked at me as a dad just like them," he said. "And I was very grateful."
Garth Brooks is now happier than ever before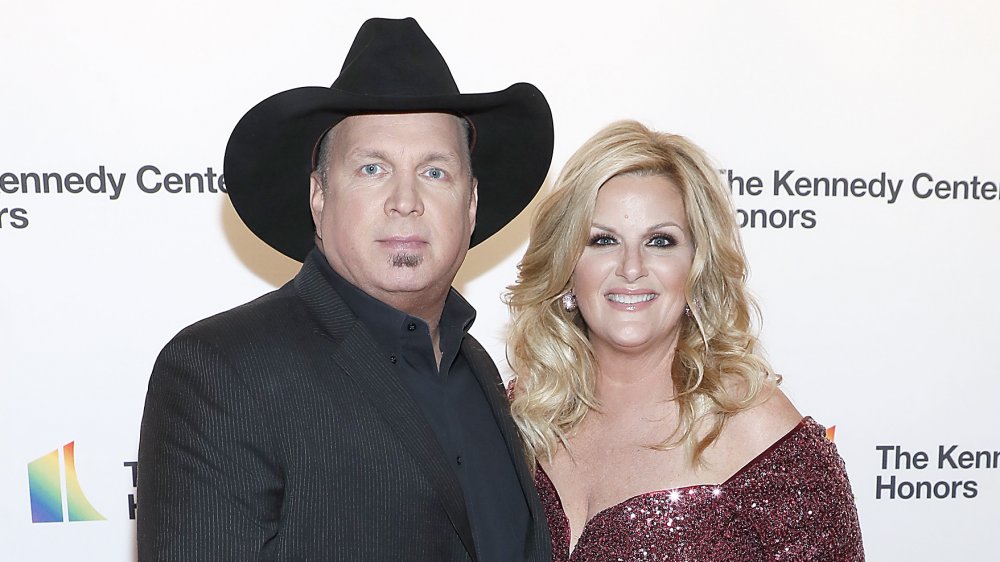 Paul Morigi/Getty Images
Other events in Garth Brooks' life likely played a role in his decision to take time off from the music industry. His mom, Colleen, died of cancer in 1999, and two weeks after he announced his retirement in October of 2000, Brooks filed for divorce from Sandy Mahl, whom he wed in 1986. (He found love again with fellow country superstar Trisha Yearwood, and the two wed in 2005.) 
It seems like Brooks had reached a point in his life where he needed to reassess everything and focus on what was important to him — and that was clearly family first. "The saying is, as long as your babies are healthy, everything else you can deal with," he told People, admitting that his eventual return to the biz was fueled, in part, by his daughters growing up and spreading their wings. "I am in the period now where I think I pray more than I ever have in my life," he said. "Because for some reason when they were under my roof, I felt like I might have had some control, you know?"
Come what may, Brooks seems content with his decisions, telling People, "I know I'm right where I'm supposed to be."