The Real Reason Demi Lovato Quit The X Factor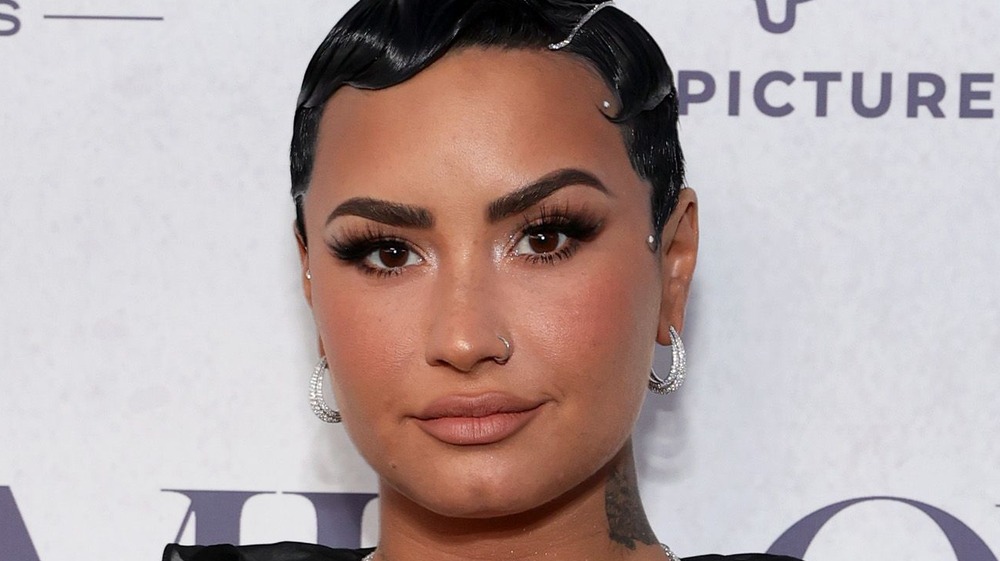 Rich Fury/Getty Images
Like many other modern celebrities, Demi Lovato has had her fingers in many different pies throughout the years. She started her career at 7 years old on Barney & Friends, which eventually led to her being signed by The Walt Disney Company. She was contracted to perform in Camp Rock, Camp Rock 2: The Final Jam, Princess Protection Program, and Sonny With a Chance. Following public issues with mental health, Lovato left television in 2010 to focus more on her health. However, she made her way back to the small screen in 2012 to be a judge on the second season of The X Factor, a singing competition created by Simon Cowell that premiered in 2011, per Digital Spy.
Lovato joined Cowell, Britney Spears, and L.A. Reid in the second season on the judges' panel, then Cowell, Kelly Rowland, and Paulina Rubio in the third season, per The Hollywood Reporter. However, following the filming of Season 3, Lovato announced that she would not be coming back as a judge.
But why exactly did she decide to step away from the show?
Demi Lovato wanted to get back to her roots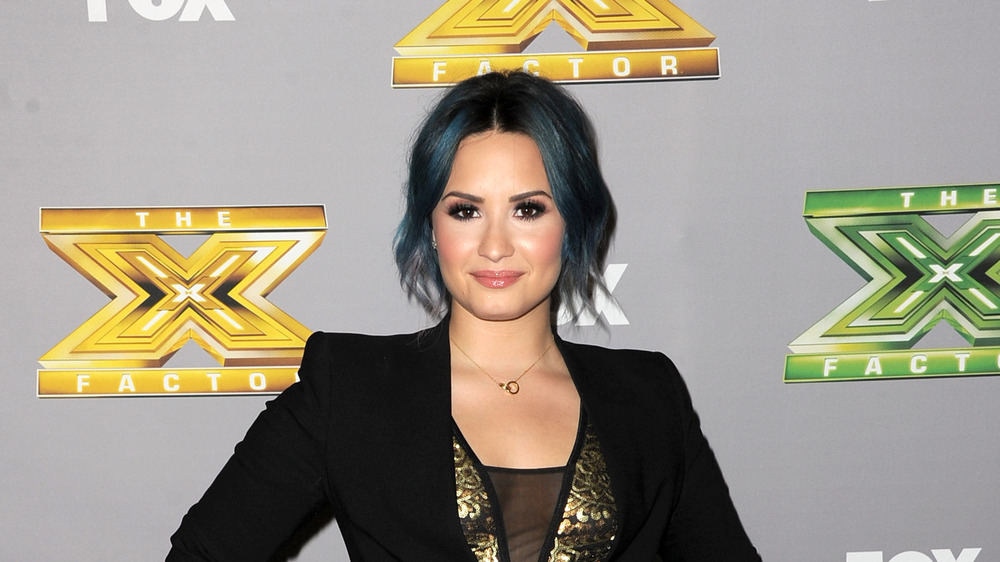 Kevin Winter/Getty Images
A source close to Demi Lovato told People at the time that she was leaving The X Factor because the filming schedule conflicted with her desires to focus on her music.
"I started the show being a singer and a musician, and so I'm going to go back to that," she said, via The Hollywood Reporter. "It's been really great, but I'm so excited for 2014. I'm going to dedicate it completely and entirely to music — touring and making a new album. Possibly releasing one."
She released Demi in 2013 but did not tour to support her album, deciding instead to come back to The X Factor for its third season. Her decision came from her desire to expand her fan base from her Disney audience. "I was on the Disney Channel forever, and was waiting for that right job that would help me cross over to the mainstream world," she told Billboard. "I was not only in front of my fans every week, but I was also in front of adults... it's really awesome to have expanded my fan base."
However, in 2014, Lovato apparently decided it was time to return to her roots — music. She announced her Neon Lights tour, via a second Hollywood Reporter report, and was set to release a book. The publication also quoted Simon Cowell, who said he was aware Lovato would not be returning for a potential fourth season due to her touring schedule.