The Real Reason Dan Rather Left CBS News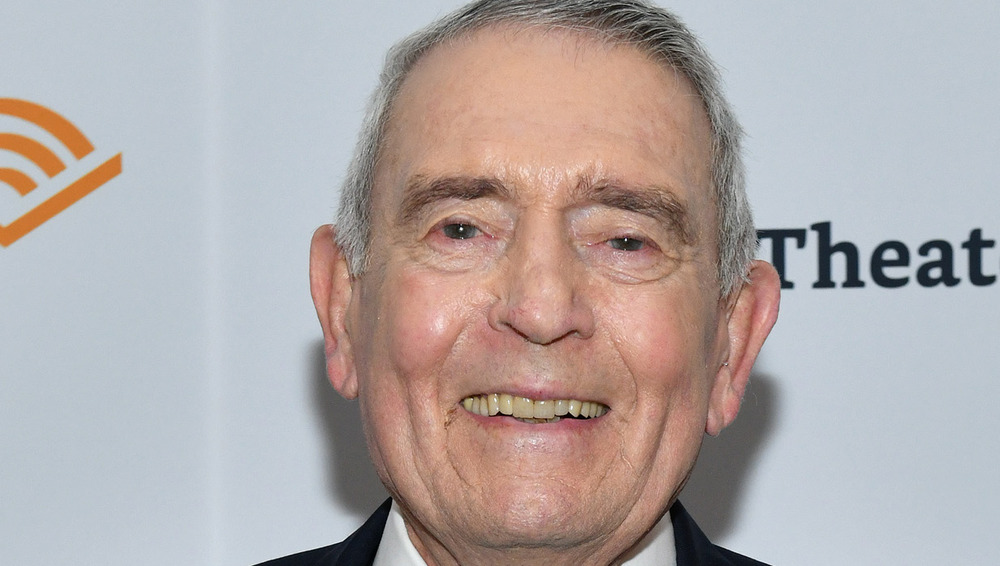 Craig Barritt/Getty Images
Journalist Dan Rather is most famous for his time as a CBS News anchor. From 1981 until 2005, Rather anchored the CBS Evening News. Even before that, the former CBS journalist was famous for reporting on some of the nation's biggest historical events, such as the assassination of John F. Kennedy, Richard Nixon's final speech as president, and the protests in Tienanmen Square.
Unfortunately, Rather's career at CBS News ended with controversy. In 2004, the anchor reported on an explosive story about then-President George W. Bush's time in the Texas Air National Guard. The report claimed that Bush received special treatment during his service, including alleged protection from serving in the Vietnam War, according to The Hollywood Reporter. At the time, Bush claimed the report was false, according to THR.
Later, it turned out that Rather's report was likely based on forged documents, according to People, and Rather retracted the story. Yet it still set off a wave of conservative criticism against the anchor that tainted his long career at CBS.
CBS News offered Dan Rather an out of "character" contract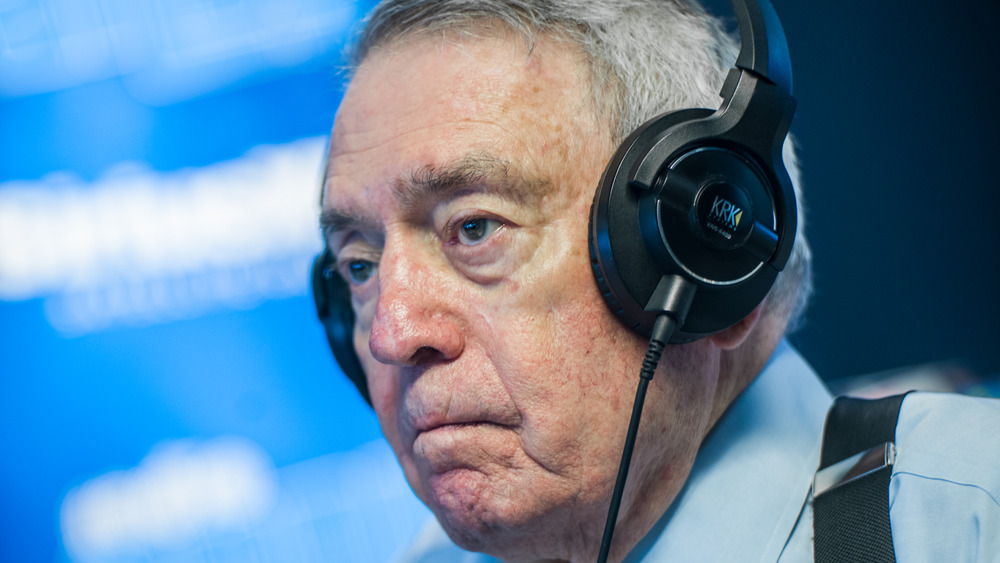 Steven Ferdman/Getty Images
After the false 2004 report about then-President George W. Bush's Texas Air National Guard service, CBS News anchor Dan Rather experienced a storm of right-wing criticism, according to People. On March 9, 2005, he signed off from CBS Evening News for good. According to The Hollywood Reporter, Rather continued at the network, filing reports for 60 Minutes until his contract was up in 2006.
CBS News was willing to renew Rather's contract, but the offer gave Rather a place at the network in name only: he'd get an assistant and a desk, but CBS didn't want him to do any reporting. "I didn't consider it for a second," the famed journalist told People in 2017. "That's not in my character." After leaving CBS in 2006, Rather filed a $70 million lawsuit for breach of contract that was later dismissed, according to People. The journalist stayed quiet for a few years until Donald Trump was elected president in 2016. "It's one thing to worry about the country," he told People in 2017. "I'm dedicated to doing what I can."
During the Trump era, Rather built a following on social media through his Twitter account and his long missives against the former president on Facebook, as well as his media company, News and Guts. He also published the New York Times bestselling book What Unites Us in 2017. It turns out Rather found his own niche after all.