BTS Reveals The Truth About The Black Bean Noodle Incident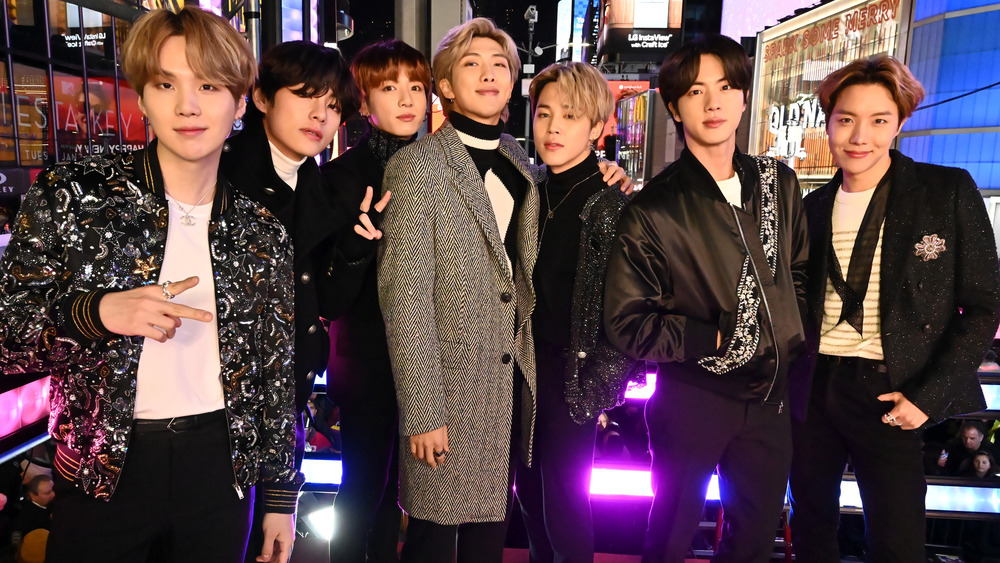 Astrid Stawiarz/Getty Images
Ever since BTS invaded America in December 2012 with its rap cover of Wham's classic song "Last Christmas," the K-pop supergroup has been unstoppable. BTS is the biggest band to come out of South Korea, and the reason for its success is about more than just its musical talents. The members of BTS are relatable, often sharing behind the scenes stories and tackling sensitive topics such as bullying, mental health, and elitism. BTS has captured the attention and loyalty of fans around the world despite language and culture barriers. That alone is a huge deal. 
BTS became the first South Korean band to have an album debut at No. 1 on the U.S. Billboard chart, and the group sells out stadiums worldwide with ease. The K-pop group is the modern-day equivalent of the Beatles or Backstreet Boys, and BTS fans are a remarkably loyal and organized faction who call themselves the Army. Those fans will stop at nothing to get all the news about their favorite band, even when that news involves an obscure reference to noodles.
That's right, when BTS members Jimin and RM mentioned a black bean noodle incident during a livestream, the Army demanded to know more. Here's the truth about that culinary conundrum.
What happened during the BTS black bean noodle incident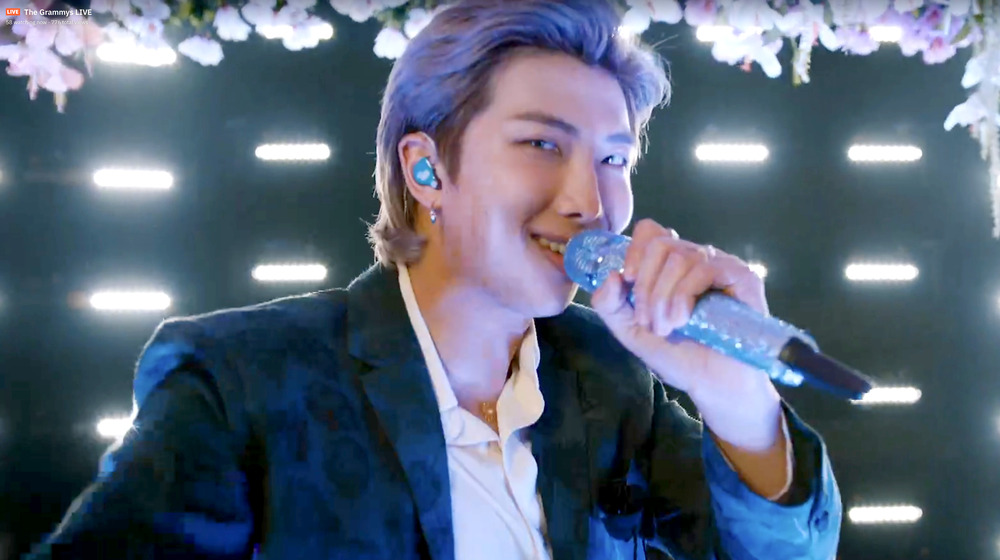 Theo Wargo/Getty Images
When late night host Jimmy Fallon put out a call to the BTS Army on Twitter asking for its burning questions about the band, one of the hot queries involved getting to the bottom of a puzzling black bean noodle incident. 
Apparently, in a fan livestream, the band members referred to a mysterious situation that went down when they were just starting out and training and rehearsing their songs and dance routines. They promised to reveal the whole story the next time they were interviewed on television. Their February 2020 appearance on The Tonight Show Starring Jimmy Fallon finally gave fans a prime opportunity to get to the bottom of those black bean noodles. The truth is not only funny, but also very relatable. 
When Fallon asked about the black bean noodles, BTS members RM started laughing as Jimin dished the details. "It was during our training years. We were taking a short break from practice, and [RM] said he was going to the restroom. But he'd actually gone to eat black bean noodles alone. While we were all waiting!" 
RM interrupted to explain that he had a stomach ache and was only gone for three or four minutes. "I said give me noodles as fast as you can," he recalled. "I swallowed it and boom!"
There you have it! RM had a snack attack, and black bean noodles in the bathroom got the job done. Bon appétit (and don't forget to wash your hands.)