The Truth About The Bachelorette's Kyle Howard
When one door closes in Bachelor Nation, another opens. And The Bachelorette's Season 17 lead, Katie Thurston, is ready to open the door for her new suitors. The men who will star on Katie's Bachelorette season are already garnering attention, even if there's not a ton of information about them just yet.
"I'm ready to find love, and not just, like, the temporary kind. I'm talking forever, my husband, and I'm in a place in my life where I feel like I'm the best version of me," Katie said during the After the Final Rose special in March 2021 (via Us Weekly). "Honestly, I've seen it work before," she added. "Why can't it work for me?"
Fans will recall that Katie made a name for herself during Matt James' season of The Bachelor as someone who was unapologetically herself, even bringing a vibrator to her first meeting with Matt. But who are the 34 men who are slated to appear on Katie's upcoming season of The Bachelorette? One of the men who'll be vying for Katie's heart is Kyle Howard, a 26-year-old University of Florida graduate from Sarasota, Fla., per StyleCaster. Here's what we know about Kyle so far.
The Bachelorette's Kyle Howard has the travel bug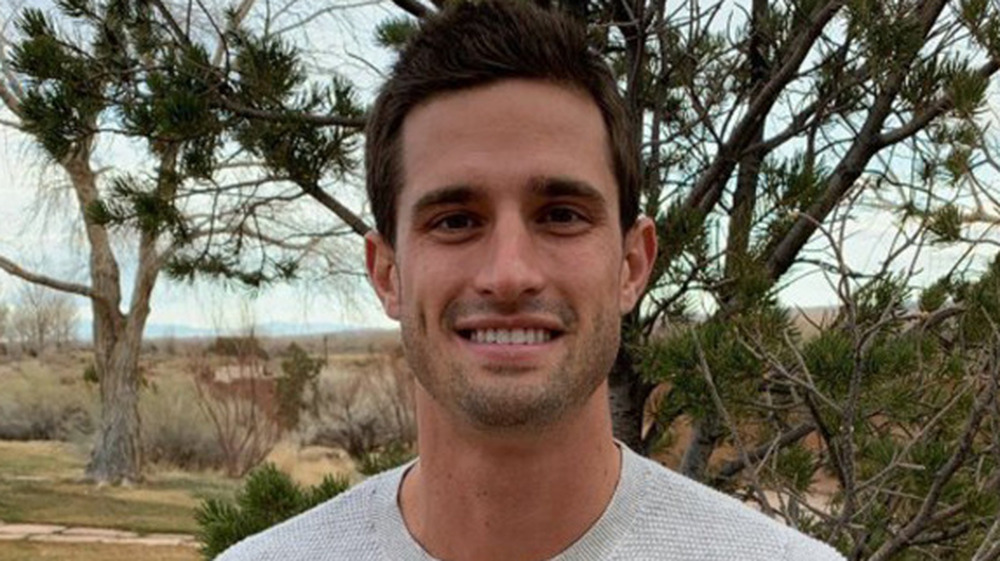 ABC
His Instagram account is set to private, but in his bio, Kyle Howard calls himself "the original golden retriever" — for whatever that's worth. He also notes that he's visited "47 states and 14 countries so far." (Hopefully, none of those visits were during the COVID-19 pandemic lockdown!) Kyle seems like someone who would be down for all of the trips contestants typically take on The Bachelorette, depending on what the coronavirus travel restrictions are like while Katie Thurston's season is filming.
As for what Kyle does for a living, his LinkedIn account reveals that he's a "technical recruiter and IT consultant" for a Florida-based company called Lorien. Kyle also has a master's degree from the University of Florida, in addition to attending the school for his undergraduate studies — he clearly loves being a Gator!
Sadly, there's not a ton more that we know about Kyle just yet, aside from his age, hometown, and job title. But if Washington is one of the three states Kyle hasn't visited yet, it could be a great conversation starter for his first meeting with Katie, considering she calls Seattle home. And what better way to experience a culture that's the opposite of Florida's than by visiting the Pacific Northwest? He and Katie both seem to have an adventurous side, so who knows — Kyle just might steal her heart.