The Internet Is Furious With Prince William's New Title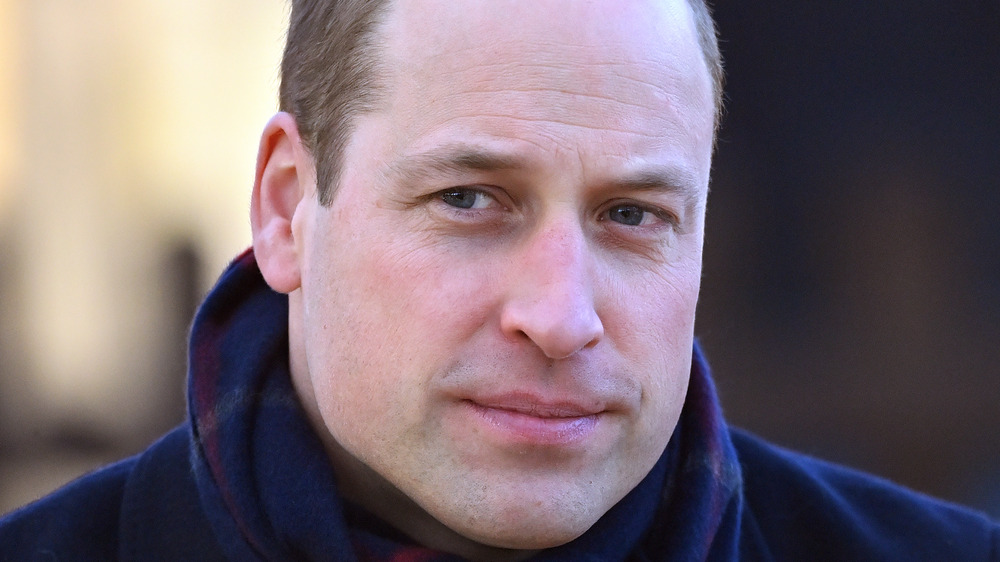 Pool/max Mumby/Getty Images
Dwayne Johnson. Sir Patrick Stewart. Stanley Tucci. There are plenty of iconic bald celebrities out there, all of whom have devoted fan bases. So you might expect one of these men, or another Hollywood A-lister, to top a list of the "world's sexiest bald men."
But in a new study from plastic surgery and hair transplant company Longevita, none of these men took home the prize, per TMZ. The company looked at how many times various celebrity bald men had been called "sexy" in online blog posts and articles, and one bald (or balding, at least) man stood out from the rest. The winner was none other than Prince William, The Sun reported on March 27, 2021. And thus, the internet went up in flames.
When the Independent shared the findings from the Longevita study, plenty of Twitter users were quick to dispute the results. "Not while Jason Statham has a pulse," one person responded to the Independent's tweet. Another person simply replied with a photo of Sir Patrick Stewart to get the point across. And not many people chimed in to say that they agreed with the study's findings. Even The Rock had something to say about the study, tweeting, "How in the cinnamon toast f**k does this happen — when Larry David clearly has a pulse?!?! #demandingrecount." At least he has a sense of humor about the situation!
Prince William has been called 'sexy' millions of times, according to the study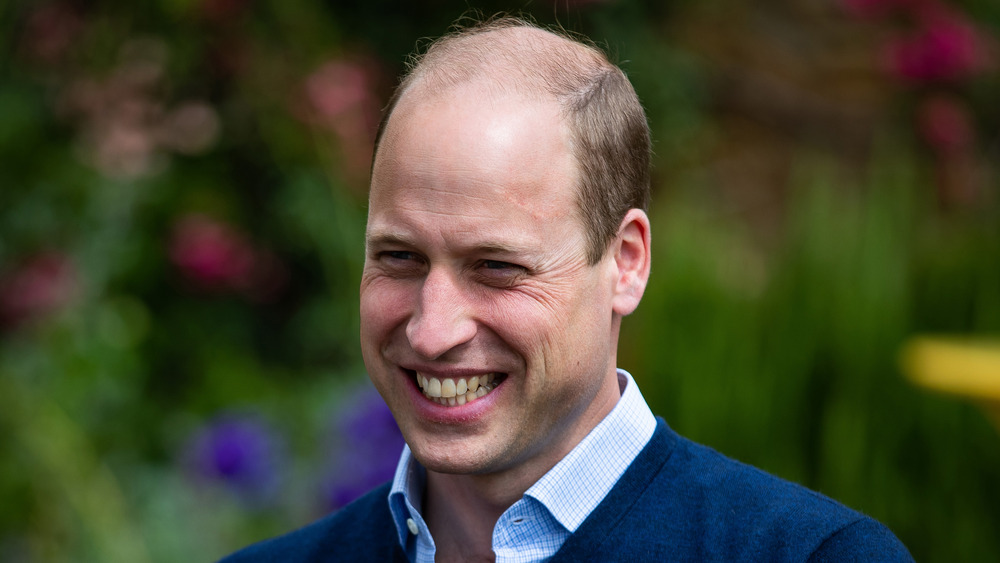 Wpa Pool/Getty Images
By Longevita's research, there were an incredible 17.6 million articles and blog posts that called Prince William "sexy," per The Sun. Of course, not all of those 17.6 million mentions were tied to his hair loss in particular, but it doesn't seem to be a deciding factor for devoted fans of the royal. 
"There are quite a few bald public figures we can feast our eyes on," a Longevita spokesperson said to The Sun. That may be true — and while the study's results are undoubtedly good news for William, whose family has been embroiled in some negative press the past few weeks due to claims made during Prince Harry and Meghan Markle's bombshell interview with Oprah Winfrey, there are also plenty of Twitter users whose eyes want nothing to do with the British prince's balding head.
"You sure about that?" one person quote-tweeted the Independent's message, along with a laughing emoji. "In what alternate reality?" another Twitter user wrote in a quote-tweet. Meanwhile, other bald men joked that they didn't understand why they weren't nominated for the title. "So where was the contest? Was every bald man notified?" one fan tweeted.
Mike Tyson, Jason Statham, and Pitbull have plenty of appreciation for their bald styles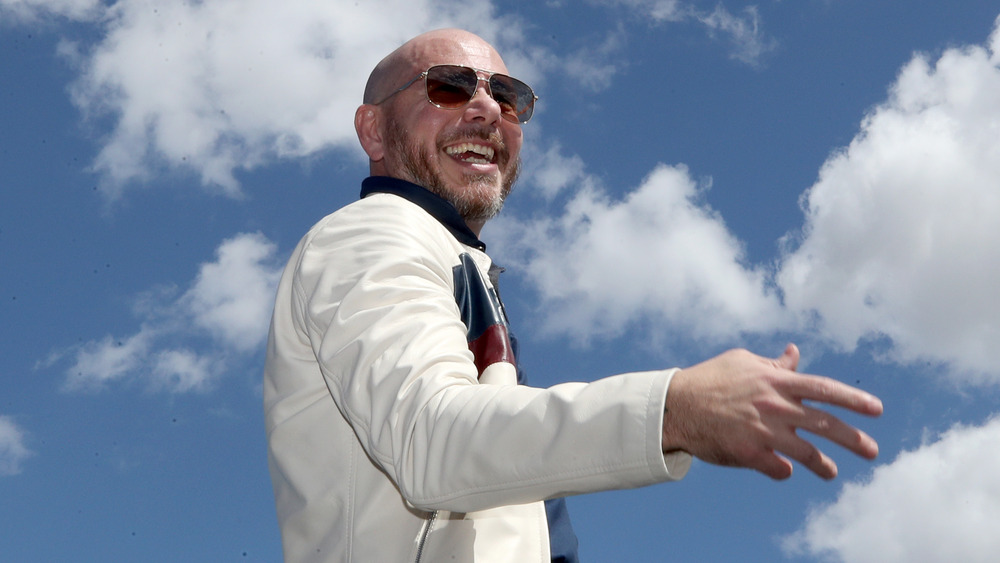 Christian Petersen/Getty Images
While not many people seemed to agree with Longevita's findings about Prince William, some of the other bald men on the Top 10 list received more praise. Coming in second place, with 8.8 million favorable mentions, was Mike Tyson, followed by Jason Statham at 7.4 million (via The Sun). Pitbull, meanwhile, was apparently called "sexy" 5.4 million times, followed by Michael Jordan at 5.3 million and Floyd Mayweather at 4.3 million.
Other stars who made the top 10 list of "sexiest bald men" include Bruce Willis, Dwayne Johnson, Vin Diesel, and John Travolta — the latter of whom told People in January 2019 that he "feels great" with his shaved head. "Listen, my new look came on a whim. It was a New Year's Eve idea. Because everyone liked it so much, I decided to keep it for a while," Travolta told the magazine at the time. The new 'do clearly not only agrees with him but also with his fans!
Of course, the Longevita study was all in good fun, but since the Internet is the Internet, that doesn't mean everyone is happy with the results. Still, the findings gave the Twittersphere a good laugh, which is always a good thing amid a global pandemic.