Woody Allen Finally Responds To Dylan Farrow's Allegations
Michael Kovac/Getty Images
The following article includes allegations of child abuse and sexual assault.
In an interview aired on March 28, 2021, Woody Allen firmly denied that he molested Dylan Farrow. Farrow's claims about the alleged 1992 event have been public for decades, but the director has rarely spoken about his daughter's accusations. However, while speaking to CBS Sunday Morning, the four-time Academy Award winner denied any impropriety between himself and his daughter. (The conversation happened in July 2020, but only aired on Paramount+ in March 2021.)
"It's so preposterous, and yet the smear has remained," Allen said (via Deadline). "And they still prefer to cling to if not the notion that I molested Dylan, the possibility that I molested her. Nothing that I ever did with Dylan in my life could be misconstrued as that."
In 2018, meanwhile, Dylan Farrow spoke to Gayle King on CBS This Morning about the alleged assault. "I was taken to a small attic crawl space in my mother's country house in Connecticut by my father," Farrow said. "He instructed me to lay down on my stomach and play with my brother's toy train that was set up. And he sat behind me in the doorway, and as I played with the toy train, I was sexually assaulted."
Though the interview with Allen was conducted before the HBO documentary, Allen v. Farrow, was released, the interview was aired shortly after the series' finale on March 14, 2021. Allen had previously released a statement about the docuseries to The Hollywood Reporter in February 2021, calling it a "hatchet job riddled with falsehoods."
Woody Allen claims that Dylan Farrow 'thinks' the abuse occurred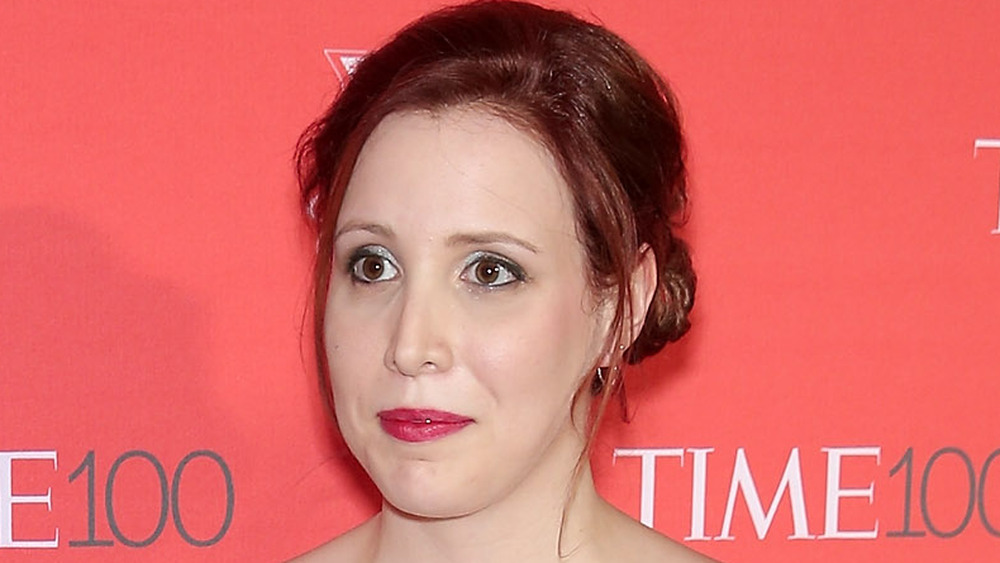 Neilson Barnard/Getty Images
While the Annie Hall director denies the alleged abuse, he also called Dylan Farrow "a good kid" during his CBS Sunday Morning interview. "I believe she thinks it," Woody Allen said (via Deadline). "She was a good kid. I do not believe that she's making it up. I don't believe she's lying. I believe she believes that." Allen also shared that he hadn't spoken to his daughter in years, but that he was open to a conversation.
For her part, Farrow has spoken about the alleged assault in various interviews over the years, and she wrote an open letter in The New York Times in February 2014 about the alleged abuse. "I thought this was how fathers doted on their daughters," she wrote at the time. "But what he did to me in the attic felt different. I couldn't keep the secret anymore."
In Allen's March 2020 memoir, Apropos of Nothing, the director shared a similar denial of his daughter's claims. "I never laid a finger on Dylan, never did anything to her that could be even misconstrued as abusing her," he wrote at the time. "It was a total fabrication from start to finish."
If you or someone you know has been the victim of sexual assault, you can call the National Sexual Assault Hotline at 1-800-656-HOPE (4673) or visit RAINN.org for additional resources.