Stolen Kim Kardashian Jewelry Likely Won't Be Recovered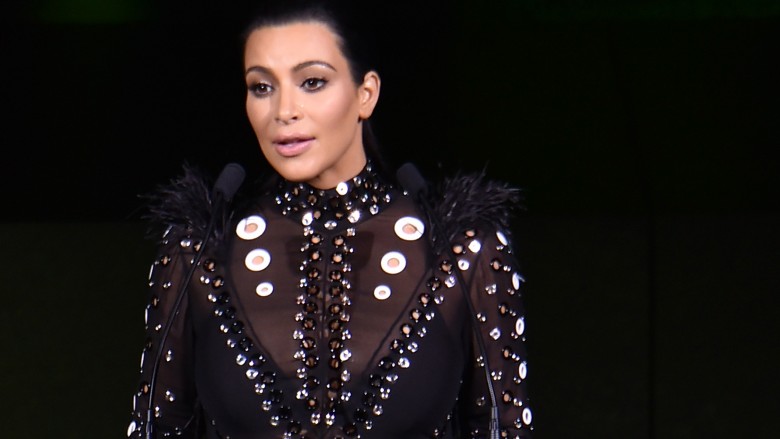 Getty Images
Kim Kardashian may never see her massive engagement ring ever again.
As Nicki Swift previously reported, French police arrested 17 people this week in connection with her harrowing armed robbery in Paris in October 2016. A source previously told Us Weekly that two of the suspects may have been able to help police retrieve the jewels that were stolen with the reality maven.
"They are involved in the diamond trade, and are thought to have handled the stolen jewelry," the source said. "Their homes have been searched from top to bottom, and so has a jewelry shop in Paris which is also linked to them. The jewelry has not yet been found, but these brothers could lead us to it over the coming days...The men know the industry inside out, and may well know exactly where the ring went."
Unfortunately, it's looking less and less likely that Kardashian, 36, will ever see her rock again. Sources close to the investigation told TMZ that jewels like her 20-carat $4 million emerald-cut diamond are almost immediately shipped off to Antwerp, Belgium, and are almost never seen again. Since it's been more than three months since the robbery, sources told TMZ that it's "next to impossible" to get the gem back because black market goods move so fast.
It wasn't the only update on the robbery. TMZ reports that Kardashian's limo driver, who was one of the 17 suspects arrested earlier this week, was freed without any criminal charges. Insiders say the driver, Michael Madar, was held for "testimony purposes" only. Madar's limo company, UNIC Worldpass, insists neither he nor the company had any role in the robbery.