Lil Nas X's 'Satan Shoes' Controversy Explained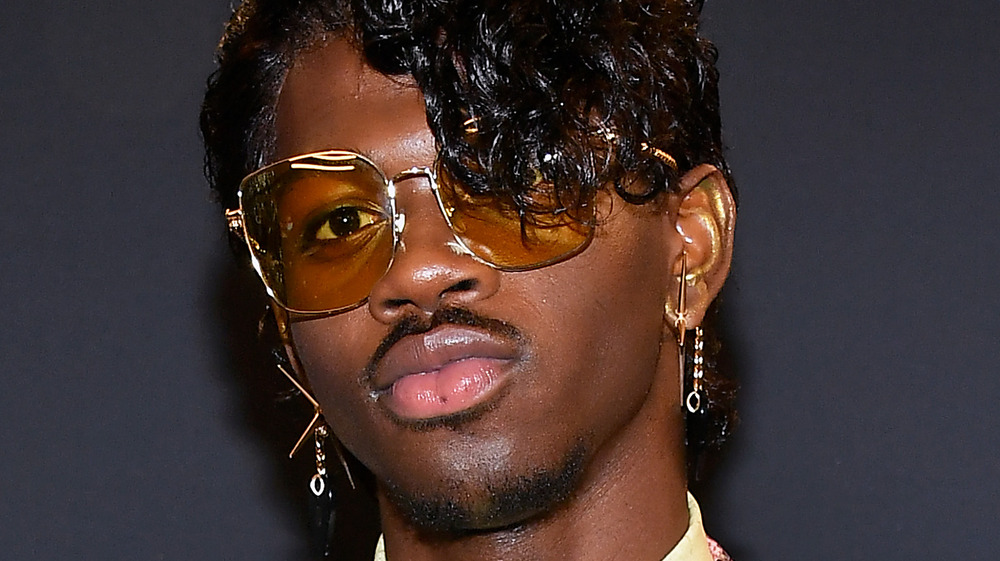 Amy Sussman/bbma2020/Getty Images
Lil Nas X is cooking up more controversy since the release of his latest single "Montero (Call Me By Your Name)" by selling a range of satanic sneakers. The "Old Town Road" rapper, more commonly known for his eye-catching cowboy hats, apparently also has a thing for devilish footwear as he's releasing his "Satan Shoes" on March 29, 2021, per NBC.
The shoes coincide with Lil Nas X's new song and music video "Montero" (his real name is Montero Lamar Hill), which sees the rapper steal the devil's horns after giving him a lap dance. Despite the provocative video raising eyebrows — and views, having racked up more than 29 million views on YouTube in two days — it's now his shoe design which is seeing people scratch their heads.
The limited-edition Nikes have all the standard sneaker bells and whistles... apparently including a drop of real human blood mixed with ink on its sole. Yes, you read that correctly. The questionable shoes, made in collaboration with streetwear company MSCHF, are customized Nikes costing $1,018 per pair. Aside from plasma, they're also adorned with a pentagram pendant and a short Bible verse — a reference to Luke 10:18 about Satan's fall from heaven.
But Nike, whose shoes are being customized in the name of artistic statements, has firmly distanced themselves from the dubious product, saying they "do not endorse them."
Nike says they are not affiliated with 'Satan Shoes,' which supposedly contain human blood
Nike made it clear they are not the devil in disguise. The uber-popular athletic brand released a statement shortly after MSCHF shared their customized Nike Air Max 97s. "We do not have a relationship with Little Nas X or MSCHF. Nike did not design or release these shoes and we do not endorse them," Nike said, per NBC.
So while we know Nike hasn't been going to the blood bank, it begs the question: Who did? In an email to The New York Times, MSCHF founder Daniel Greenberg revealed his team members "sacrificed" their specimens. He also explained to Snopes their production process, which sees them buy the shoes in bulk from Nike before making creative modifications on them for resale. 
MSCHF — pronounced "mischief" (per The Verge) — may not have the brand notoriety that Nike has, but weird and wacky products certainly put it on the map. The business began in 2020 amid the pandemic with its first item: a rubber chicken pipe to smoke weed called "Puff the Squeaky Chicken." Since then, they've made a toaster-shaped bath bomb and biblical sneakers, per Business Insider. Similarly to how the Satan Shoes contain real human blood, the Jesus Shoes used holy water from the River Jordan, per BandT, and are now sold out.
No doubt all hell will break loose once Lil Nas X's Satan Shoes drop — with just 666 pairs up for grabs.