Why Lil Nas X's 'MONTERO' Video Is Resonating With Fans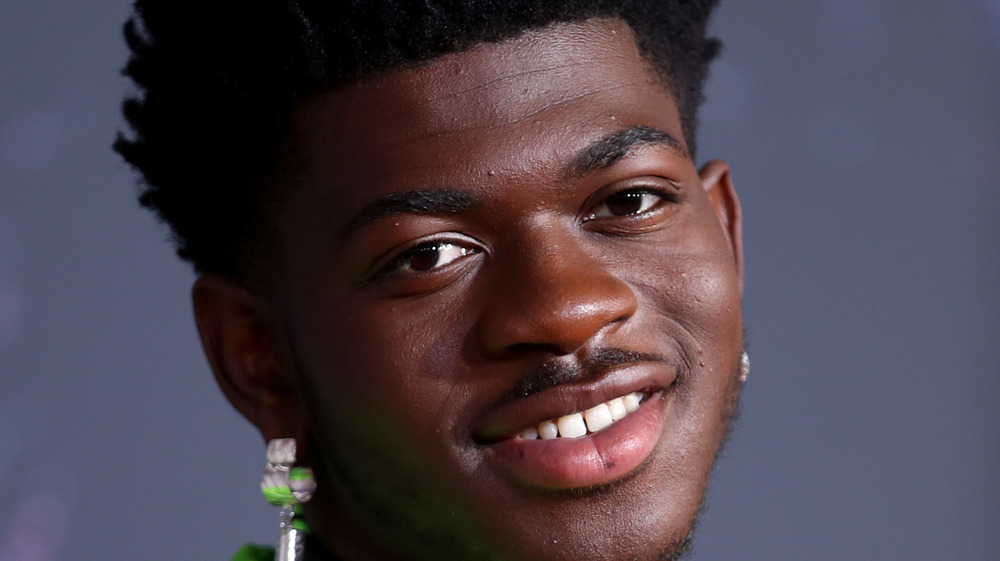 Rich Fury/Getty Images
If anyone thought Lil Nas X's "Old Town Road" era was his final form, his new single proves his road had only just begun. 
At midnight on March 26, 2021, the Grammy-winning singer unleashed "MONTERO (Call Me By Your Name)," alongside a jaw-dropping (make that jaw-unhinging) music video that sees him first roaming around his vision of the Garden of Eden. Rich with Biblical and Greek mythology references, Lil Nas X (whose real name is Montero) gets intimate with a snake-type creature, strums a string instrument under a tree, and slides down a poll into hell, where he dances with the devil, quite literally, before defeating him. It's Lil Nas X's world (and underworld), and we're all living in it. Hell yes.
The track was first teased as a snippet on Twitter in July 2020. After months of waiting, the other cowboy boot has dropped indeed. Much like Cardi B and Megan Thee Stallion's "WAP," the music video is a ripe with many visual riches and imagery to be digested (and meme-d) for days to come. But that's not all. It's also what Rolling Stone calls an "unabashedly queer" celebration that sees the singer ditching the ten-gallon hat for a truer vision of himself. Titling the track his given name, Lil Nas X is pole-dancing to the trap beat of his own drum.
Slide on down for how the internet is quaking from the reverberations of Lil Nas X's "MONTERO," and why it's resonating beyond its visuals. 
Lil Nas X's new video is his coming out statement
Why is the internet loving Lil Nas X's "MONTERO (Call Me By Your Name)"? Not only is the music video an absolute trip (a la Dante's Inferno) — it's garnered 2 million views in its first 12 hours — but it also came packaged with a simply moving message from Lil Nas X explaining his vision.
"Dear 14-year-old Montero, I wrote a song with our name in it. It's about a guy I met last summer," he penned. "I know we promised to never come out publicly, I know we promised to never be 'that' type of gay person, I know we promised to die with the secret, but this will open doors for many other queer people to simply exist." Wow. Lil Nas X's video will surely inspire others to find their own "MONTERO."
"This man." Billy Eichner wrote, quote-tweeting Lil Nas X's message about embracing his identity. "Lil Nas X after signing 'GAY RIGHTS' on the Declaration of Independence in 1776," shared one fan, along with a screenshot from the video, depicting the rapper in a powdered wig. "Lil Nas X being unapologetically BLACK & GAY, giving queer kids someone to look up to AND pissing of homophobes in the process," commented another user. "Love u bro," Miley Cyrus added on Twitter, grooving along to the track. 
If the job of an artist is to push the culture forward, Lil Nas X is doing one hell of a job.