This Is What Destroyed Kody And Meri Brown's Marriage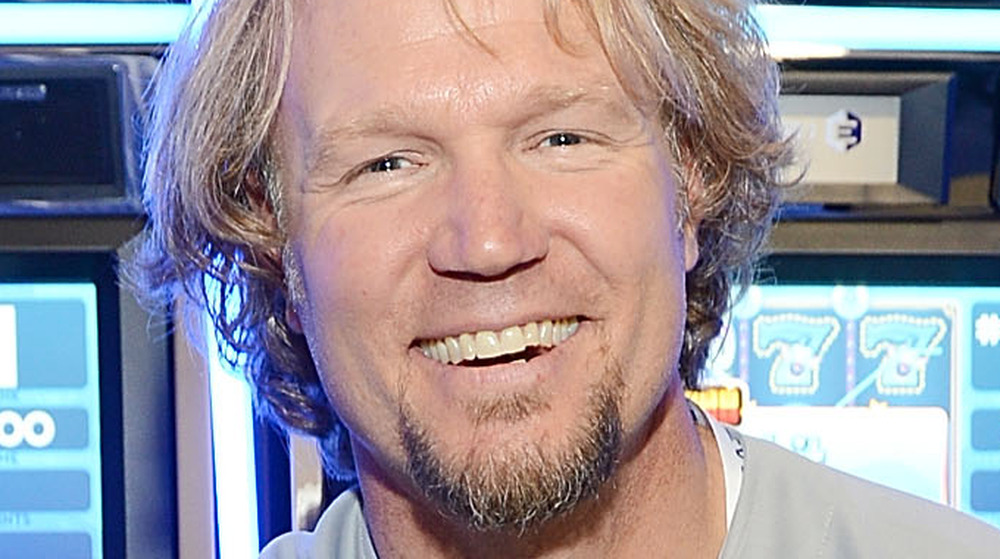 Denise Truscello/Getty Images
Fans of the reality show Sister Wives know that Kody and Meri Brown's relationship has been rocky for years — and now Kody has spoken out about the reason their marriage "dissolved."
Meri raised eyebrows on the current season of Sister Wives by claiming that Kody wouldn't care for her if she contracted COVID-19, per People. "Nothing would happen," she insisted. "I would just be at home alone sick. Nobody comes over here anyway, we don't see each other." Despite being Kody's original wife and the mother of his daughter Mariah, Meri reportedly only sees him "once in a blue moon."
The pair then reunited in a recent episode, as People reported in late March 2021, after a long time apart due to the pandemic. After Kody drove over to Meri's house to see her in person, however, the reality star couldn't resist bringing up an old conflict. After Meri told him to "stay away" during a conversation about social distancing, he quipped that her saying that to him "didn't work out very well for you the last time around."
Kody was referring to the fall-out of Meri's infamous experience with catfishing, which he then admitted was still a "sore subject." The reality TV personality also went on to describe how it affected their marriage.
Meri and Kody Brown 'never came back' from her catfishing scandal
In 2015, Meri Brown was targeted on social media by "Sam Cooper," who was revealed to be a catfish. The online persona actually belonged to a female scammer — and the fall-out damaged Meri's relationship with husband Kody Brown.
In the new Sister Wives episode, per People, Kody spoke about how they were "in a bad place" at the time: "She basically asked me to stop staying at her house and ultimately what happened is she went through an experience where she was catfished by a person pretending to be somebody else." He then described how the online relationship "turned out to be extremely exploitative and abusive."
"And from that experience, Meri and I sort of saw our marriage just dissolve," the reality star admitted. Meri also told cameras her husband had been "more distant than I wanted him to be" during the incident. "And I did not manage the situation well," she added. "I said to him, 'Can you just not stay here for a while. Can we just take a break for a minute?' He took it as, 'Go away and don't ever come back,' because that's what he's done. And that's not what I meant."
"We've never come back together from that," Meri said of the catfishing incident. Kody agreed, calling it "ugly." And although he now feels "more friendly" with Meri than he has for years, Kody denied he had "any romantic inclinations" for his first wife.