Sister Wives: What Christine Really Thinks About Kody And Meri's Marriage
Relationships are complicated; this we know to be true. We know this to be especially true if you are in a polygamous relationship. This brings us to Sister Wives, a long-running TLC reality show about a polygamous family. The Browns currently reside in Arizona in a makeshift compound. (They previously left Utah due to plural marriage being a felony in the state at the time, per People). Through the seasons, we've watched them struggle with family dynamics and finances, which makes sense when you consider that Kody Brown has four wives and 18 kids.
Now, any relationship will have its ups and downs, but mix in three other people, and those ups and downs will be a lot more frequent and a lot messier. Thats why it was of little surprise when fans learned that Kody was having problems with one of his wives, Meri. Meri is Kody's first wife, and together, they share one child, Mariah (via People). As the years wore on, things started to break down between Kody and Meri to the point that Meri referred to their spiritual marriage as "dead," per People. (Kody and Meri legally divorced in 2014 so he could marry his fourth wife, Robyn Brown.)
So what's going on now? Kody's third wife, Christine, opened up to Us Weekly in March 2021 to shed some light on the situation. Here's what we know.
Christine Brown is concerned about the family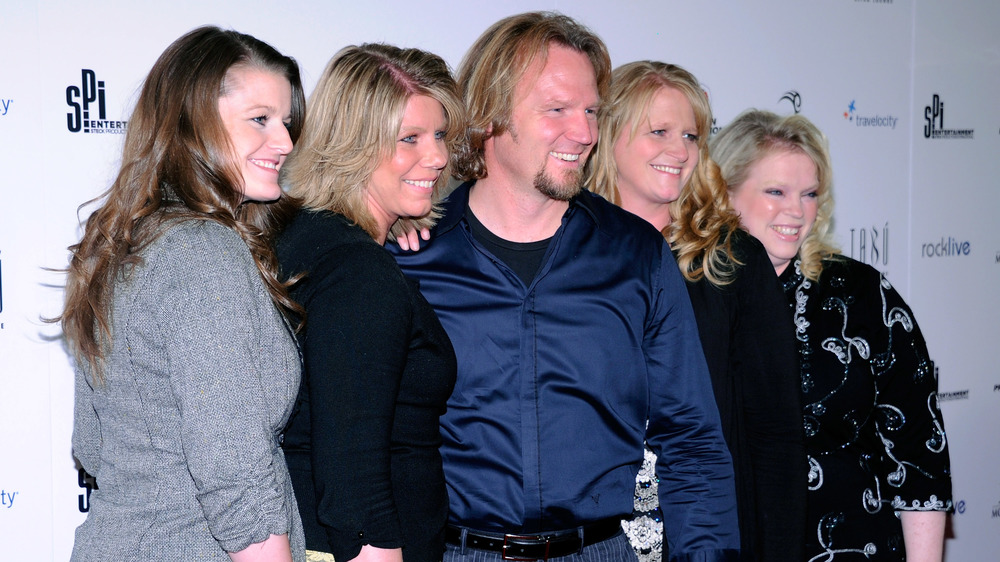 Ethan Miller/Getty Images
Christine Brown, Kody Brown's third wife, wasn't shy about sharing details of his relationship with his first wife, Meri Brown, when speaking to Us Weekly in March 2021.
Fans have been curious about what's going on with the couple for a while, and just recently, Kody opened up about their failing relationship on Sister Wives. "There's just been nothing going on between me and Meri," Kody said on the March 21, 2021 episode of the series, per People. "She interacts with the family for the holidays and the birthdays, we get together once in a while, I see Meri once in a blue moon, but we quit dating and that's just probably because I quit calling her to say, 'Let's go do something.'"
So whats does Christine think of all this? "It's been really, really sad," she told Us Weekly, noting that she "prays" for them. And Meri wants to have a good relationship with Kody, Christine noted. "I know that she still has so much hope, and she still is as positive as she can be. She's super-duper strong." For her part, Meri previously told Us: "All I can do is show up as the best version of me."
"Every relationship goes through hard times," Christine said, "But it's super heartbreaking to watch."