Piers Morgan Says Meghan Markle's Claims Of Racism Within The Royal Family Are 'Dangerous.' Here's Why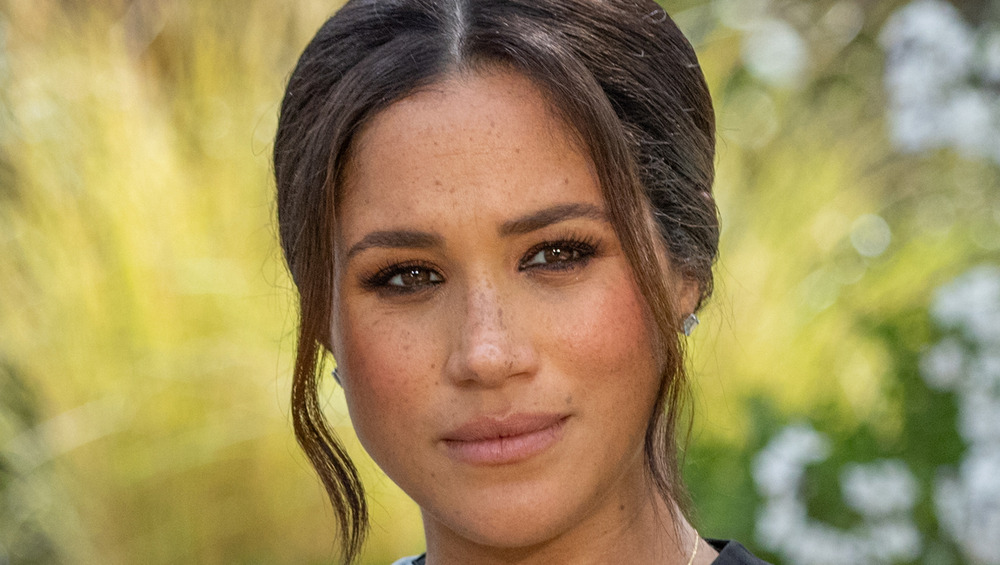 Handout/Getty Images
Piers Morgan has made some additional comments about what Meghan Markle had to say during her interview with Oprah Winfrey that aired on CBS on March 7, 2021. Morgan wrote his latest thoughts in a lengthy feature published by the Daily Mail on March 27, 2021. In the piece, Morgan addressed Markle's claims of poor treatment within the royal family. In one point during her interview with Winfrey, Markle discussed how other members of the royal family could claim that they have all fallen victim to the tabloids, specifically recalling the time when Kate Middleton was given the nickname "Waity Katie" while waiting to marry Prince William. "While I imagine that was really hard, and I do, I can't picture what that felt like. This is not the same," Markle said (via CBS). "Rude and racist are not the same," she added.
Morgan took some time to sound off on Markle's distinction between "rude and racist," comparing the Duchess of Sussex's experience within the royal family to that of others who have been treated similarly. However, he said that bringing race into the mix is "very dangerous." Keep reading to find out his reasoning. 
Piers Morgan seems to want receipts from Meghan Markle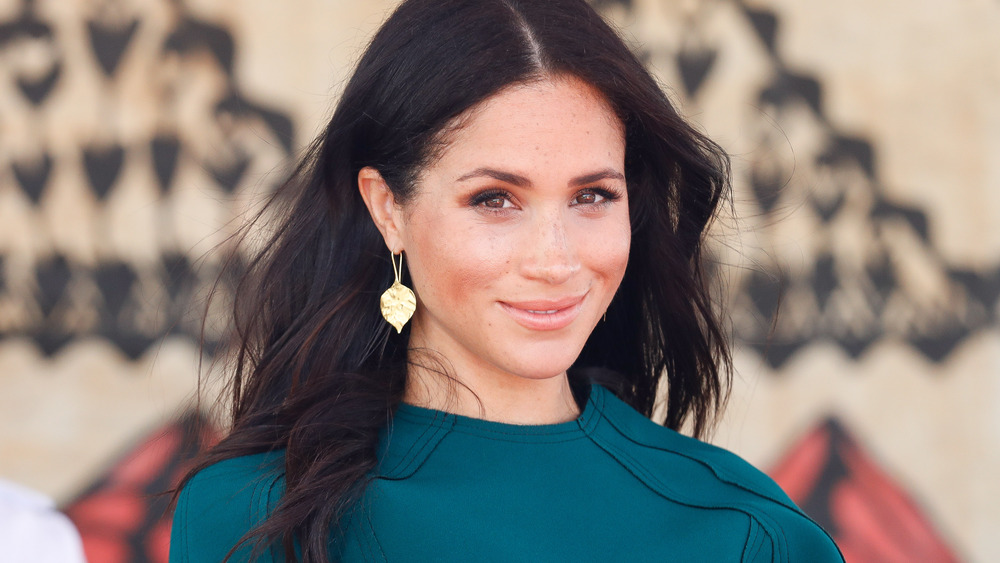 Chris Jackson/Getty Images
In his Daily Mail article, Piers Morgan wrote that Meghan Markle has "had no worse media treatment than other Royal brides such as Diana, Fergie, Kate, Camilla or even that other Monarchy-rattling American divorcee, Wallis Simpson." However, he feels that the fact that Markle has brought the issue of race to the forefront is "very dangerous" — without proof. "She's the first to claim negative press has been motivated by racism, and it's a very dangerous charge to make with so little to back it up," he wrote.
Interestingly, there have been some claims that Markle does indeed have proof. In fact, Oprah Winfrey's friend Gayle King opened up about the idea that Markle has "plenty of receipts," to back up her claims "meaning she's been keeping track of things," King said on CBS This Morning, according to The Sun. And King isn't the only person who has said something of this nature. Markle's friend Janina Gavankar told ITV that Markle has "many emails and texts" to support the claims that she made. It's unknown if Markle has any plans to release anything that would substantiate the claims that she made on national television.