Dr. Fauci Reveals Donald Trump's Most Shocking Moment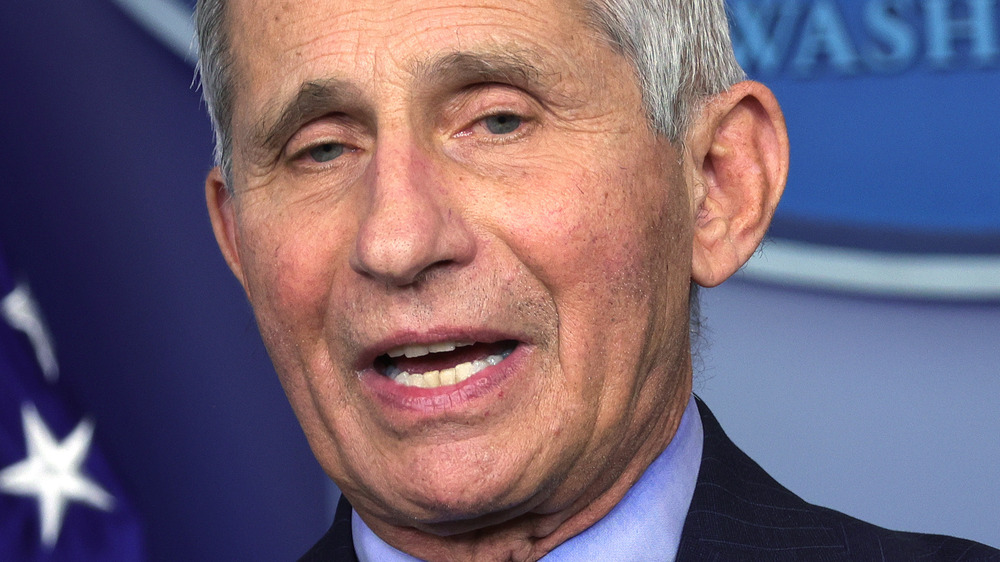 Alex Wong/Getty Images
Dr. Anthony Fauci, director of the National Institute of Allergy and Infectious Diseases, regularly sparred with former president Donald Trump during his time in office. Fauci was responsible for keeping the public informed during the early days of the pandemic with his COVID-19 briefs, but Trump often interrupted him and tried to downplay the seriousness of the virus. Meanwhile, thousands of people were hospitalized each day and many were dying, according to the CDC.
Fauci urged the Trump administration to adopt measures that would slow the spread of the virus, suggesting in April 2020 that Americans should cover their faces if they needed to go out and to isolate as much as possible, according to U.S. News and World Report. Although Trump rarely wore a mask during briefings and said, "We have it totally under control" (via The Guardian), Fauci did not flinch. 
But there was one moment that really got under his skin. "It shocked me because it was such a jolt to what we were trying to do," he told CNN. So how did Trump throw Fauci for a loop? Keep reading to find out.
Dr. Fauci couldn't believe Donald Trump said this during the COVID-19 crisis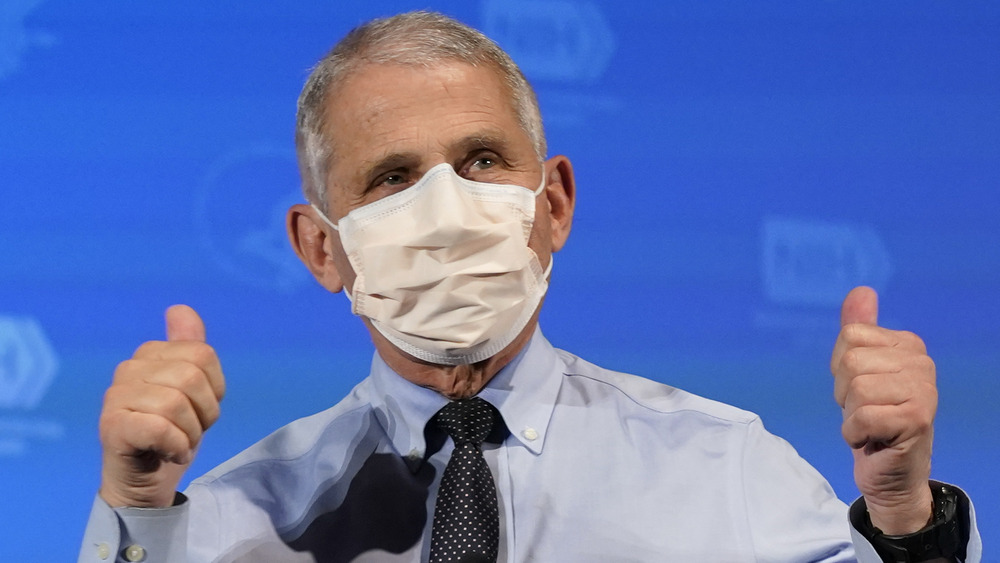 Pool/Getty Images
For Dr. Anthony Fauci, Donald Trump's most shocking moment came when the former president called on states to "liberate" themselves despite calls to maintain COVID-19 precautions. "The thing that hit me like a punch to the chest was then all of a sudden he got up and said 'Liberate Virginia, Liberate Michigan,'" Fauci explained (via CNN). "And I said to myself, 'Oh my goodness. What is going on here?'" Chaos followed immediately after Trump subsequently sent those tweets in April 2020.
Trump's messages ignited fury amongst anti-mask, anti-vaccine, and anti-lockdown protesters, according to HuffPost. Some of those protesters were armed, and invaded the Michigan capitol, per The Guardian. Things reached a breaking point later that year when six men were charged with the plotted kidnapping of Michigan's Gov. Gretchen Whitmer, according to ABC News.
Trump admitted he did not pay much attention to Fauci's advice as the pandemic played out during the final year of his presidency. "I listened to him, but I didn't do what he said," he told Lisa Boothe on her podcast (via Yahoo!). He went on to say that he liked Fauci "personally," but then referred to him as a "self-promoter."