Is Kirsten Dunst Engaged To Jesse Plemons?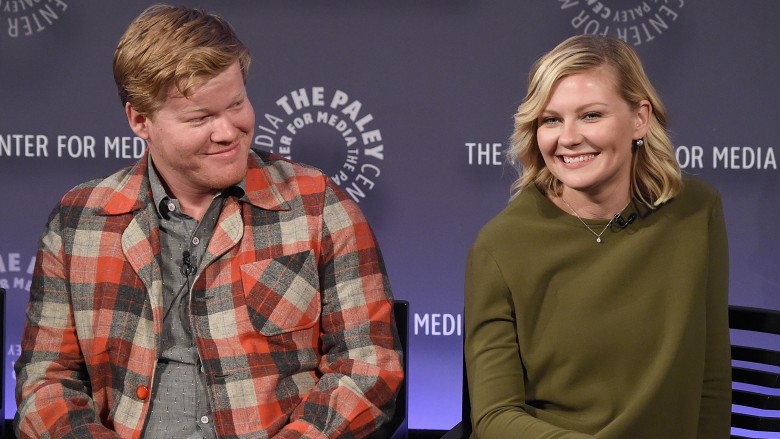 Getty Images
That was quick!
After dating for less than a year, Kirsten Dunst is reportedly engaged to boyfriend Jesse Plemons.
Page Six reports that Plemons, 28, popped the question to Dunst, 34, over Golden Globes weekend in January 2017.
The couple were first spotted together in May 2016, roughly one month and Dunst and Garrett Hedlund, whom she dated for four years, broke up in April 2016. Us Weekly reports that Dunst and Hedlund were living together and that he planned on proposing before the split.
In November 2015, Dunst told The Edit that she'd like to start a family somewhat soon. "I want to continue acting, but I also want to have kids," she said. "I think I'll be ready to have them in two years or something." It's 2017 now, so perhaps with the wedding will come a baby. She told InStyle UK in May 2016, "I am someone who wants to get married...If it happens in my mid-to-late 30s, it's going to be intimate...I'll treat it like it would be my fortieth birthday."
People reports that Dunst has been sporting a small rock since early January 2017 at the Palm Springs Film Festival, as well as on The Late Late Show With James Corden on Jan. 5, 2017.
While neither of their reps have confirmed the happy news to anyone just yet, Dunst and Plemons played a married couple on Fargo, so maybe that'll give them practice to live happily ever after in real life.