What We Know About Shawn Mendes And Camila Cabello's Reported Robbery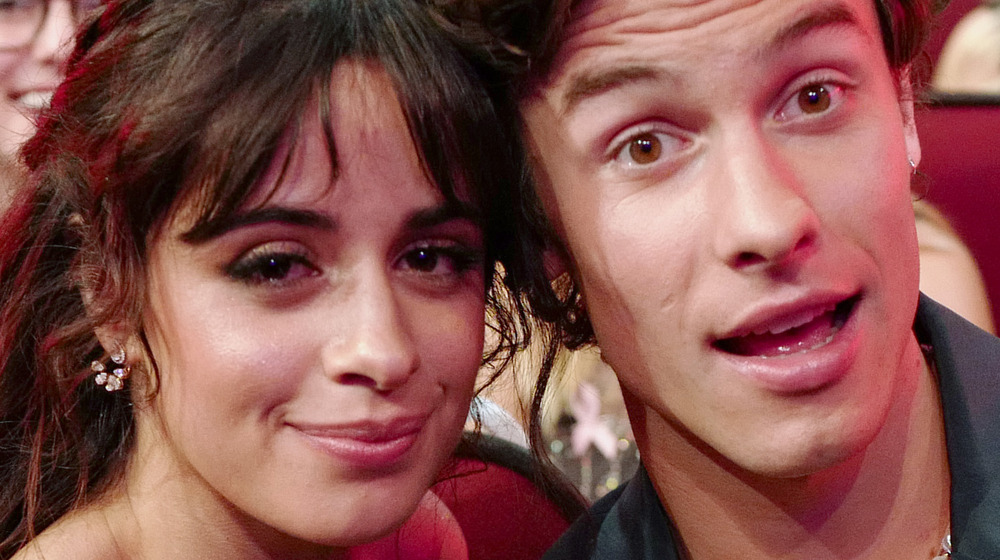 John Shearer/ama2019/Getty Images
It seems as if 2021 may not be the best year for singers, including Shawn Mendes and Camila Cabello. The couple became the latest celeb crime victims and are lucky that they were not harmed when the incident took place, per TMZ.
Of course, this is not the first time that at least Cabello has been involved in a theft. In 2019, she stole a pencil from Kensington Palace. According to the Daily Mail, DJ Greg James dared her to steal said pencil. She couldn't back down and explained, "You can't not do a triple-doggy dare," and slipped the writing implement into her mother's handbag. In an interview with the DJ, she confessed and contritely added, "I'm sorry William, and I'm sorry Kate."
Mendes and Cabello have been together for two years, according to Elle. They have been quarantining together and spent most of the early lockdown at Cabello's Miami home, according to iHeartRadio, before sweetly spending the holidays in Canada at Mendes's family home and at his condo. The pair then returned to Cabello's Hollywood Hills home where they have been living since. Let's dive into what we know happened when the robbery occurred.
Shawn Mendes and Camila Cabello faced their worst nightmare when they were robbed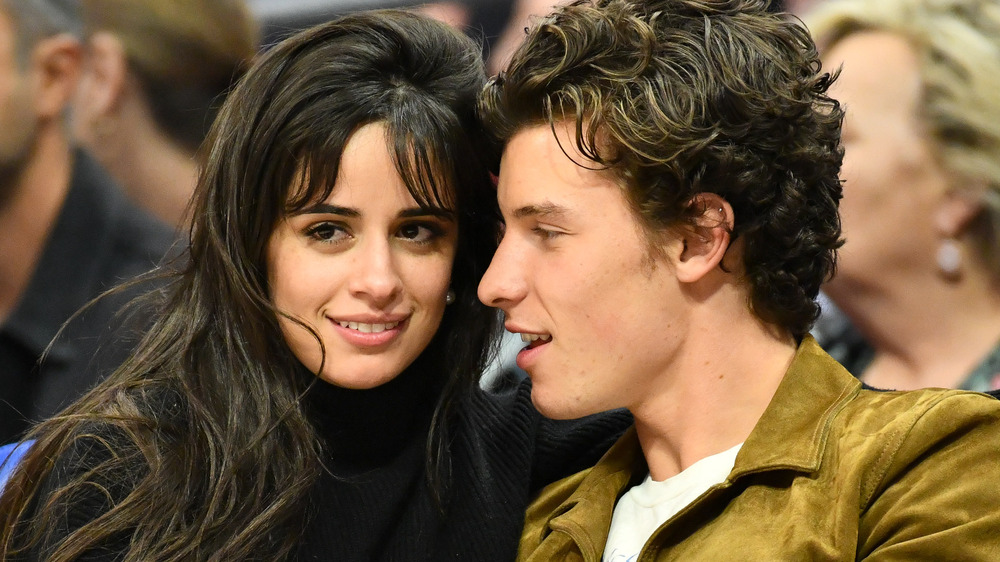 Allen Berezovsky/Getty Images
Camila Cabello and Shawn Mendes faced every homeowner's nightmare. TMZ spoke to law enforcement sources who gave them the scoop about how it all went down. Mendes and Cabello were enjoying some time at home when perps broke in through a window. The criminals then realized that Cabello and Mendes were at home. They fled the crime scene when they realized their mistake and rushed out of the house. However, one of the thieves grabbed a set of keys before exiting. Unfortunately, the story gets a lot worse.
The "Senorita" singer owns a Mercedes G-Class SUV, per Page Six, and the burglar had hit the jackpot. He scored the perfect getaway vehicle as he hopped in and sped away. Although the cops arrived in a hurry, the perps were long gone by the time that they arrived. Even though the car has not yet been recovered, the couple can count their blessings. They still have each other, and that's certainly something to be grateful for.