Shawn Mendes Reveals How Camila Cabello Transformed His Life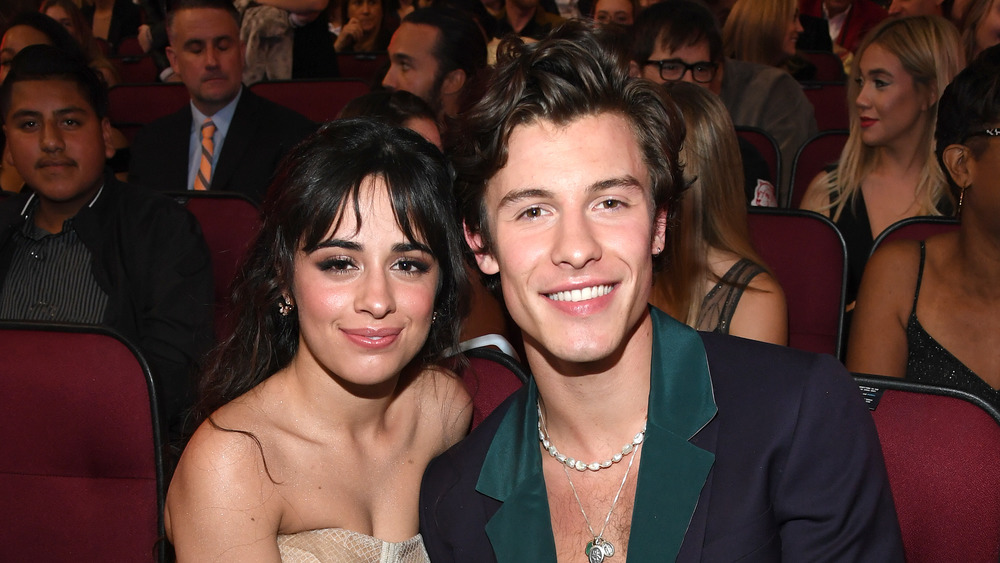 Kevin Mazur/ama2019/Getty Images
Shawn Mendes found fame early in his life. After becoming a star on social media, he dominated the Billboard Hot 100 as a teenager, toured with Taylor Swift, performed for Queen Elizabeth II, and received multiple Grammy Award nominations. The fact that Mendes achieved so much before turning 22 years old is incredible. But the Canadian superstar was missing love in his life, and that void was filled when he met Camila Cabello. In a November 2020 GQ interview, Mendes confessed how much his girlfriend helped him transform his life.
The love story between the pop star and his "señorita" is at the core of the Wonder album and the Wonder Netflix documentary. Mendes has been very public about how important Cabello is to him. In a trailer for the Wonder doc, Mendes confessed that Cabello was the inspiration for every song he's ever written and revealed how his love for her influenced his music. He said, "My song comes on the radio or something, and I'm like, 'Everything's about you. They have always been about you.'" 
Us Weekly reported that Mendes's fourth studio album Wonder "takes listeners through his journey to falling in love with his 'Señorita' collaborator. Along the way, he finds clarity in himself and his relationship, looking past his struggles with anxiety and egotism toward a brighter future." Keep reading to find out more about how Cabello transformed Mendes' life.
Shawn Mendes's relationship with Camila Cabello taught him these key lessons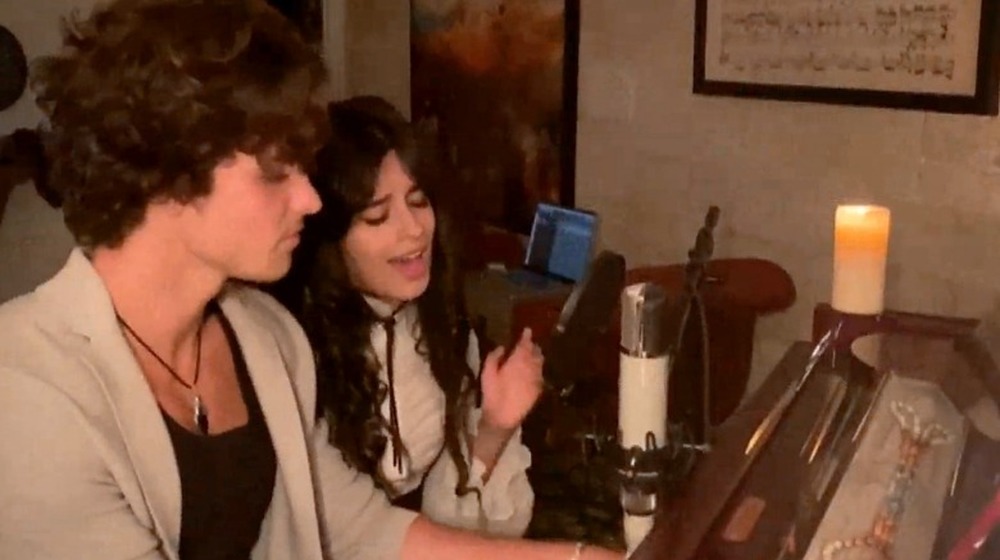 Getty Images/Getty Images for Global Citizen
Shawn Mendes has lived most of his life in the spotlight and under the microscope of social media. The superstar received a massive amount of attention for his Calvin Klein campaign, which put even more pressure on the singer to appear perfect.
Learning how to worry less about his physical appearance was one of the ways Camila Cabello has helped Mendes transform his life. In his conversation with GQ, he praised his girlfriend: "[Camila is] so strong, so clear and confident with her [body] and so articulate and empathetic about other people's and it really changed my view of mine. It really changed my life."
In the GQ interview, Mendes also disclosed the media scrutiny on Cabello's body was "ten times more intense than the scrutiny" that he faced. Cabello made him realize that "taking that extra few hours of sleep, instead of waking up to pump iron, is a better choice sometimes."
Cabello has helped Mendes have a routine, and enjoy the daily parts of life he misses on the road. Hola reported that during lockdown with Cabello and her family he can "watch a movie nightly with family" and "do the dishes." It sounds like Mendes and Cabello are living their best life together.