Halsey Speaks Out Following Grammy Snub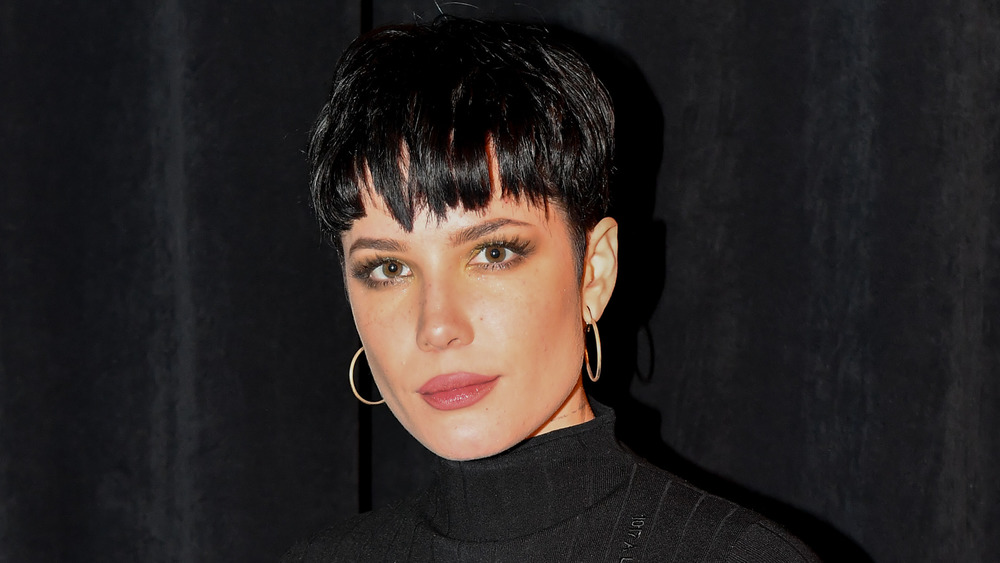 Allen Berezovsky/Getty Images
The Recording Academy is no stranger to controversy, especially when the annual Grammy nominations come out. Whether one artist got snubbed or another artist received too many nominations, there always some complaints. However, this year, it appears that the artists are angrier than ever, and they're not afraid to show it.
Upon reviewing the list of 2021 Grammy nominees in November 2020, The Weeknd noticed his record-breaking album After Hours did not receive a single nomination, and he had some choice words to say. "The Grammys remain corrupt. You owe me, my fans and the industry transparency..." he wrote on Twitter. According to TMZ, The Weeknd was well aware he would not make the list. That's because the Grammy nominations committee allegedly warned him if he performed at Super Bowl LV in 2021 — which he signed on to do — he would not receive the prestigious nomination. Additionally, Justin Bieber, who got nominated for four Grammys (and a lot of people were not happy about this, either), took to his Instagram to address his "strange" nominations. Referring to his 2020 album Changes, he wrote, "I am very meticulous and intentional about my music. With that being said I set out to make an R&B album. It is not being acknowledged as an R&B album which is very strange to me."
Now, a new artist has shared her frustration with the Grammys. Here is what Halsey had to say about her Grammy snub.
Halsey has doubts about the nomination process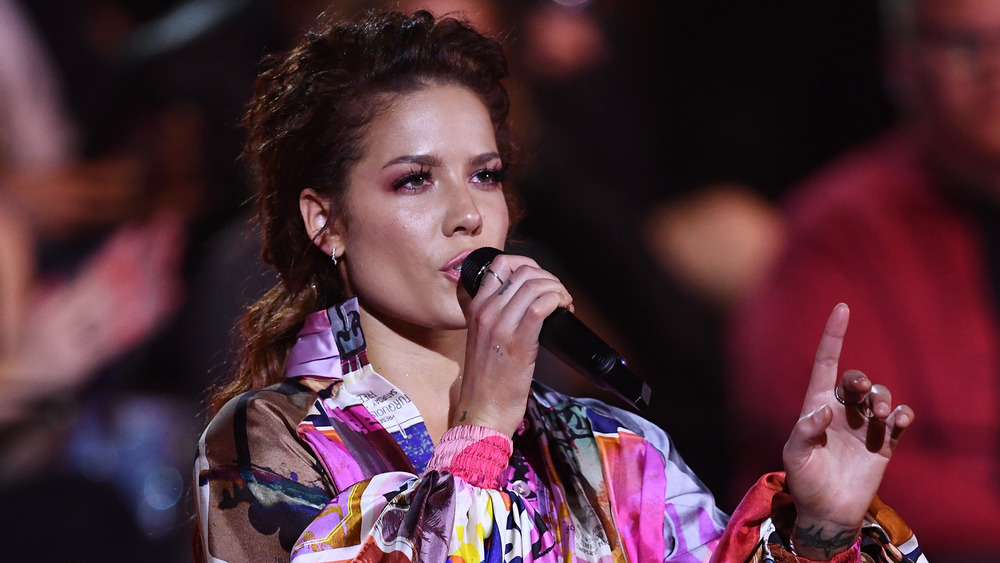 Jeff Spicer/Getty Images
Halsey, who is a one-time Grammy nominee for her 2016 collaboration "Closer" with The Chainsmokers, posted her thoughts about the 2021 Grammy nominations after reflecting deeply about the situation for about a week. The "Graveyard" singer shared a blurb on her Instagram Story on Nov. 28, 2020, to air out her concerns. "The Grammys are an elusive process. It can often be about behind the scenes private performances, knowing the right people, campaigning through the grapevine, with the right handshakes and 'bribes' that can be just ambiguous enough to pass as 'not bribes,'" she slammed (via Elite Daily). "And if you get that far, it's about committing to exclusive TV performances and making sure you help the Academy make their millions in advertising on the night of the show...Perhaps sometimes it is (!!!) but it's not always about the music or quality or culture," she continued.
Halsey ended her comments by admitting how excited she was for her nominated friends and agreed with so many that The Weeknd deserved a nomination. She also noted that her album, Maniac, should have been recognized. Finally, the "Without Me" singer asked for "for more transparency or reform" and conceded that her note might get her blacklisted from the Grammys, but she thinks the post is worth it.
Regardless of why the Grammys picked who they did, it's clear they ruffled the feathers of some of pop music's biggest stars.