Padma Lakshmi's Net Worth: The Top Chef Host Is Worth More Than You Think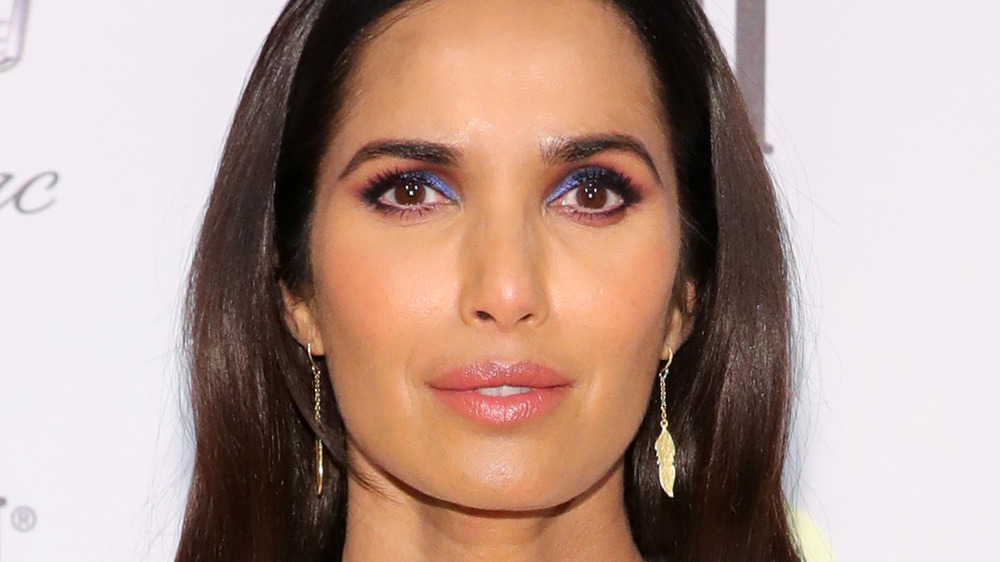 Cindy Ord/Getty Images
Although she is best known as the host of Bravo's long-running cooking competition Top Chef, Padma Lakshmi has several claims to fame. After all, the bio on her official website describes her as "an Emmy-nominated food expert, television host, producer and The New York Times best-selling author."
While she is now most commonly associated with the food world, Lakshmi began her career as an international model when she was 21 years old, modeling for renowned brands like Armani, Versace, and Ralph Lauren. "I was the first Indian model to have a career in Paris, Milan and New York," she told the Evening Standard in 2006. "I'm the first one to admit that I was a novelty."
But, in 1999, she published her first cookbook, Easy Exotic, which helped launch her TV career with shows Planet Food and Padma's Passport. In 2006, she began hosting Top Chef (per IMDb), a gig she has held for more than a decade. With all these achievements under her belt, just how much is Lakshmi worth?
Padma Lakshmi continues to rake in the dough on Top Chef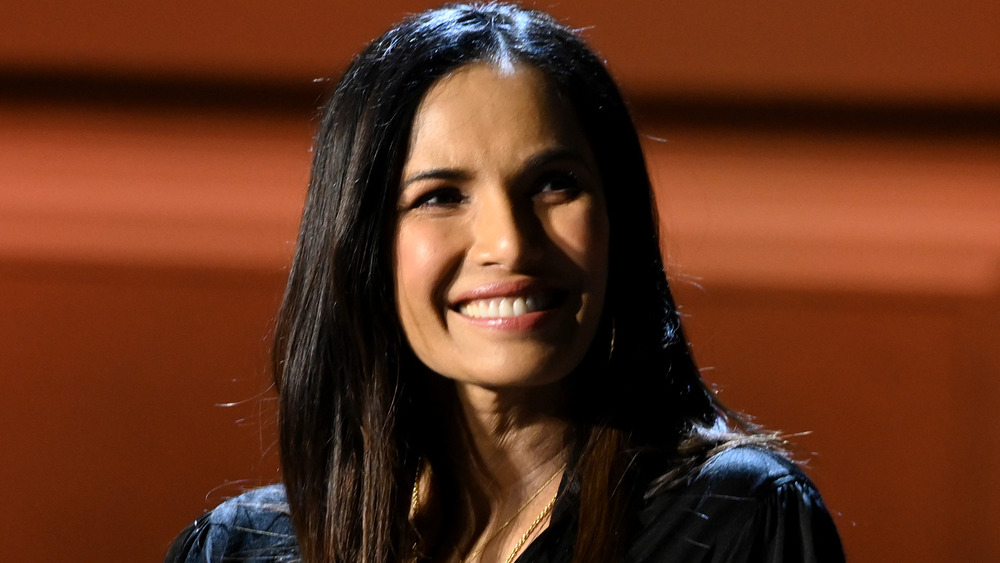 Noam Galai/Getty Images
According to Celebrity Net Worth, Padma Lakshmi has a net worth of $40 million. For her appearances on Bravo's Top Chef, she makes $50,000 per episode. In 2020, she also began hosting her own Hulu series Taste the Nation, which was nominated for a 2021 Gotham Award for Breakthrough Series (per Lakshmi's website). The superstardom Lakshmi has achieved since Top Chef has allowed her to expand her own business portfolio beyond the food world.
Per her website bio, Lakshmi has created a luxury jewelry line sold at high-end retailers like Bergdorf Goodman, a home decor line, and a collaboration with MAC Cosmetics. She wrote two more cookbooks and a bestselling memoir, Love, Loss and What We Ate. She also wrote her first children's book, Tomatoes for Neela, which is slated to be released in August 2021.
Lakshmi also uses her platform for activism. She is the co-founder of the Endometriosis Foundation of America and is an ACLU Artist Ambassador for immigrants' and women's rights, as well as a Goodwill Ambassador for the United Nations Development Programme. That's right — Lakshmi has more than earned her impressive wealth.