Inside Padma Lakshmi And Adam Dell's Relationship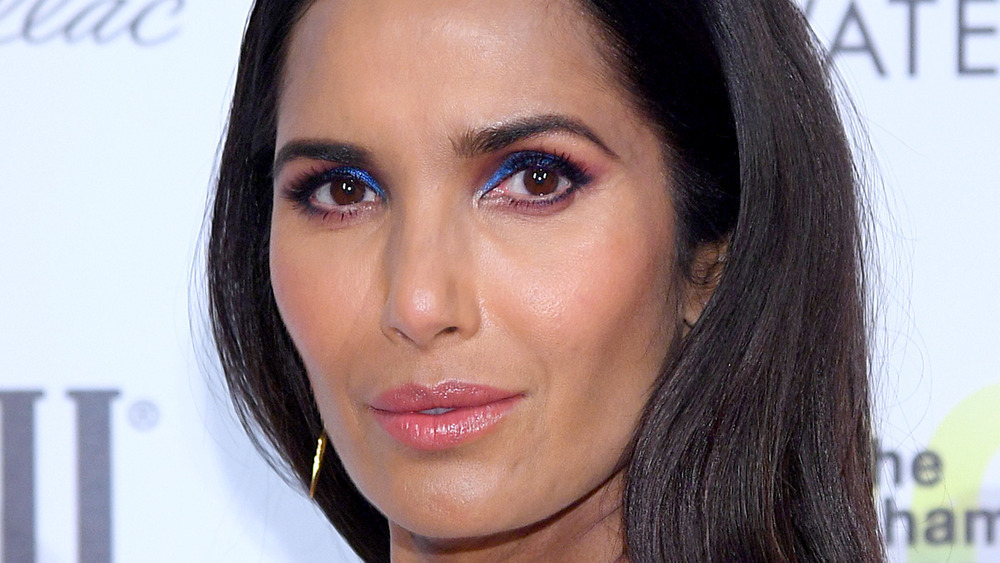 Dimitrios Kambouris/Getty Images
It seems that most of Padma Lakshmi's partners have one thing in common: they are either very famous or very, very rich. Case in point? Her ex-husband, author Salman Rushdie. There's also Theodore J. Forstmann, whom she dated from 2009 until 2011, who just so happened to be the CEO of IMG, an international sports and media company. As of this writing, her beau is Adam Dell, who is the brother of Michael Dell, as in the founder of Dell computers. Adam isn't too shabby either, he's a venture capitalist, which means he makes bank. Given that him and Lakshmi have been together, on and off, for over a decade, there must be something there. 
Lakshmi initially kept their relationship quite private. They reportedly began dating in 2007, but were never super official given that she publicly started going out with Forstmann. She was dating Forstmann while she was pregnant with Dell's baby, which she had in 2010, per Bravo, a year before breaking up with the IMG chairman. Even while pregnant with her daughter Krishna, Lakshmi did not reveal the identity of the father, per Access Hollywood, and the depths of their relationship wasn't' clear until a nasty 2011 custody battle. 
That being said, judging from interviews and both Dell and Lakshmi's social media presence, the pair seem to be doing quite well these days. 
Padma Lakshmi and Adam Dell had a bitter custody battle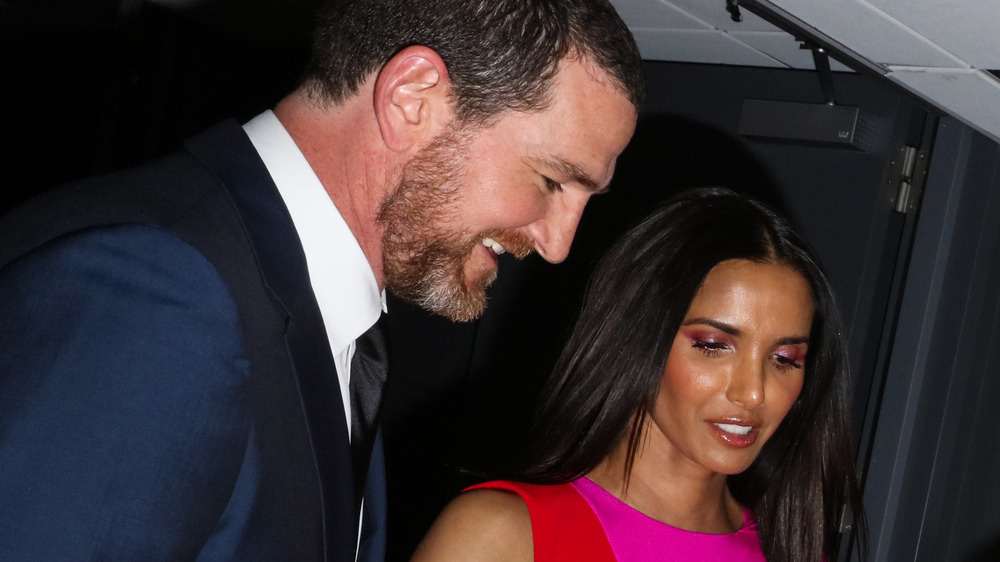 Rebecca Smeyne/Getty Images
Padma Lakshmi told Us Weekly in August 2020 that she and Adam Dell haven't found the perfect balance, but that she's OK with that, especially with everything they've been through. The began dating in 2007 and had their daughter in 2010. But just after, Dell sued Lakshmi for custody over their daughter, Krishna, who was just a baby at the time. They settled in 2012, with Lakshmi agreeing to give him more time with his daughter — but it was not pretty. Dell alleged that Lakshmi's work schedule made her a bad mother and Lakshmi reportedly told him that she hoped the baby was the product of a relationship with ex, Todd Forstmann, whom she was dating intermittently after Dell, per Slate.  
For years, the two were not together, with Lakshmi dating Richard Gere for a little bit, though they called it quits after six months, per Us Weekly. Around 2017, they reportedly resolved their issues and have resumed a relationship that seems to largely revolve around co-parenting their daughter. After about a decade of back and forth, that's about all you can ask for sometimes. 
Padma Lakshmi and Adam Dell lived together for the first time ever in 2020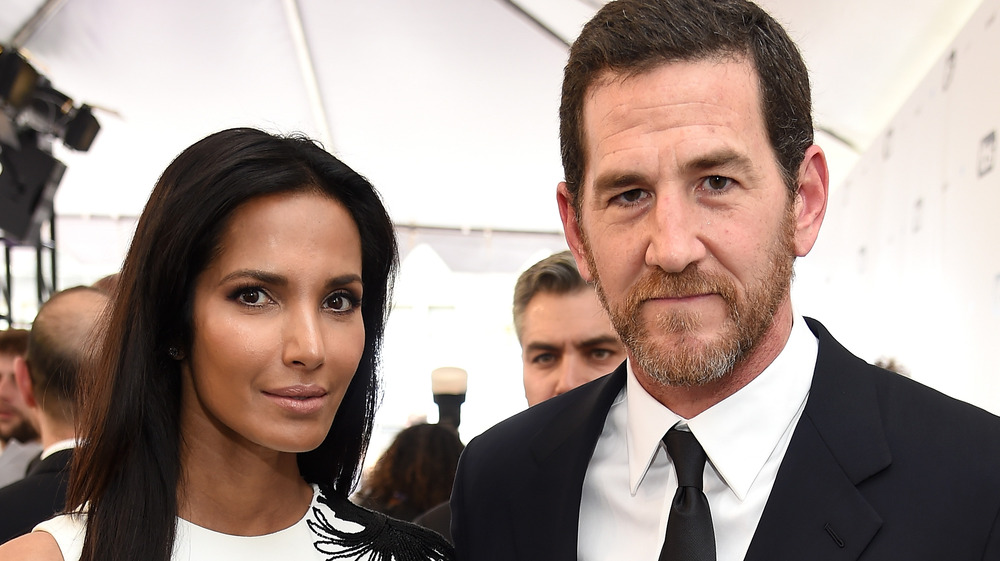 Dimitrios Kambouris/Getty Images
The couple never married, because, according to Padma Lakshmi, it's unnecessary. She said on the Wendy Williams show in 2018, "I don't feel I need to be married. I think my life is great. ... I don't need a certificate to prove anything." 
It's probably better, judging from some of her social media posts recently, just relishing her life with Dell and their baby. For example, in September 2020, Lakshmi celebrated her 50th birthday with Dell and posted a touching Instagram caption about how grateful she is for her life these days. "I cannot ask for anything more. I am truly blessed: a loving and attentive partner, a child that continues to be a miracle every day and work that I am proud of and fully engaged by with people I love," she wrote. 
Famously private about the inner details of her relationship, Lakshmi also shared that during the coronavirus pandemic, her family really came together. "Personally, at home things were peaceful. We made a cocoon for our family. We lived for the first time-all under one roof. We became closer," the Top Chef host wrote.