Who Is Julia Roberts' Husband, Daniel Moder?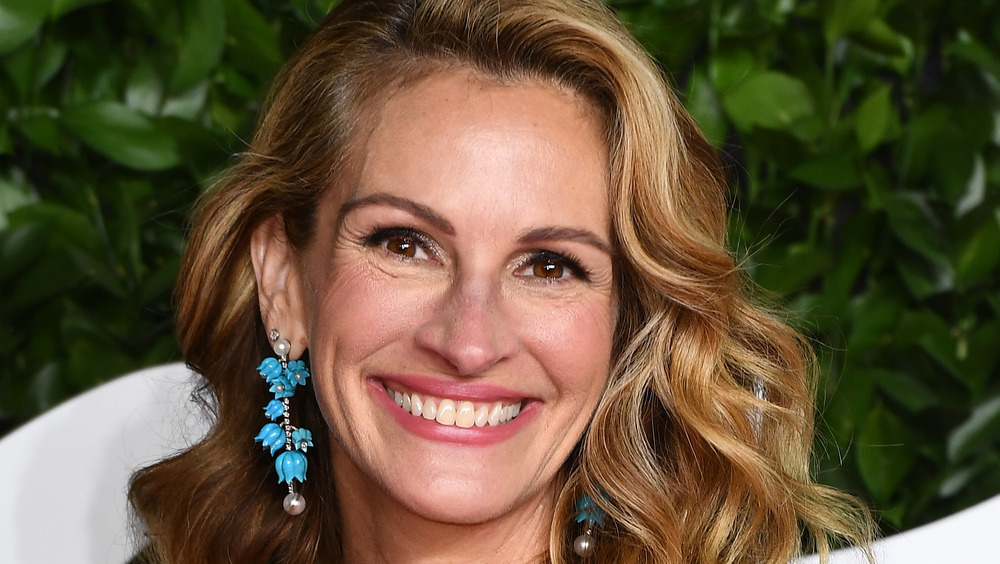 Jeff Spicer/bfc/Getty Images
Julia Roberts is one of the rare celebrities in Hollywood that likes to keep her personal life on the down-low. She has enjoyed a successful career in entertainment that began in the '80s. The actor landed her first role in 1987 in a crime series, but her role as Daisy in Mystic Pizza put her on the map. Roberts has starred in several other blockbusters, including Runaway Bride, My Best Friend's Wedding, Erin Brockovich, and of course, Pretty Woman. Fans list her as one of "America's Sweethearts," ranking up there with the likes of Jennifer Aniston and Meg Ryan in her prime.
With her great looks and girl next door charm, it's no surprise that she has been linked to several leading men in Hollywood. According to Closer Weekly, she has dated Liam Neeson, Dylan McDermott, Matthew Perry, and Benjamin Bratt. She ultimately found love with her husband Danny Moder in 2000 on the set of The Mexican. Roberts starred in front of the camera while Moder worked as a cameraman on the project. According to Harper's Bazaar, the pair tied the knot in a low-key ceremony at Robert's ranch in Taos, N.M. in 2002. The couple has defied the odds in Hollywood, and in 2020, they celebrated their 18th wedding anniversary. The pair now share three children together — Henry Daniel, and twins Hazel and Phinnaeus. They choose to live most of their lives out of the spotlight, but keep scrolling to find out a little bit more about Roberts' hubby.
Danny Moder also has a gig in Hollywood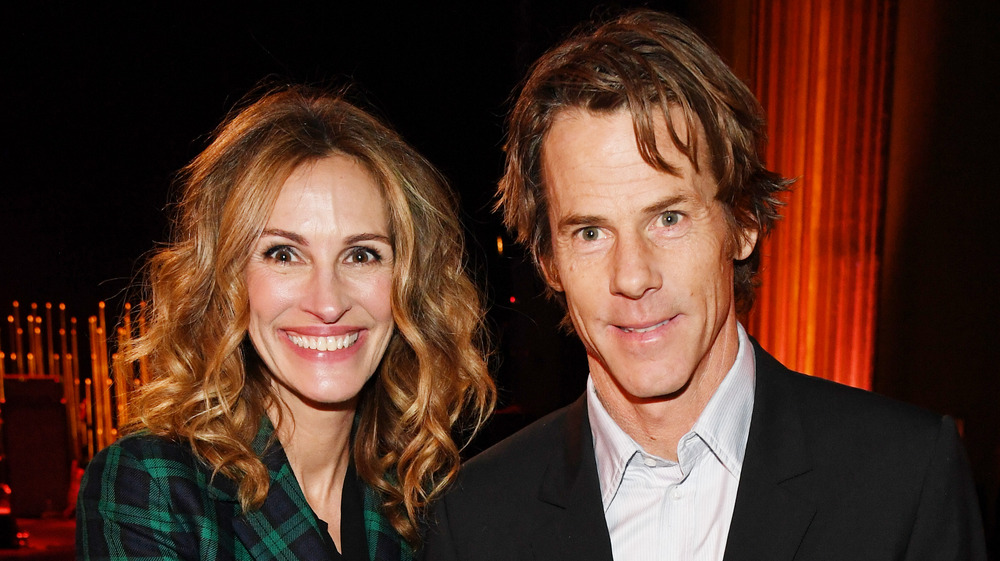 Kevin Mazur/Getty Images
Julia Roberts' husband, Danny Moder, may not star in front of the camera, but he's incredibly talented, just like his wife. According to his IMDb profile, the heartthrob is a cinematographer who has plenty of credits to his name. The most popular films that Moder has worked on include Deja Vu, Crimson Tide, and Mr. & Mrs. Smith. For the most part, Moder flies under the radar, but Roberts has not been shy about praising the man in her life on several different occasions.
In an interview with Gwyneth Paltrow on her Goop podcast, Roberts described how her life changed when she met Moder. "I think that first kind of real 'seismic shift' was meeting Danny, getting married to Danny," she gushed. "That was the first like, my life will never be the same in the most incredible, indescribable way." Roberts elaborated further, calling Moder her "favorite human being" and sharing that she loves every single part of him. 
"I'm more interested in what he has to say or his point of view just than anybody. Really, we're so lucky in that way," she exclaimed. "We just really, really like each other, and we just enjoy each other's company." Okay, we're not blushing... you're blushing. Luckily, Moder also has an Instagram account where he shares a few snapshots from his life, including plenty of surfing shots and a few of his adorable kiddos. What an incredibly sweet little family!