Inside Sharon Stone's Disturbing Claim About Her Plastic Surgeon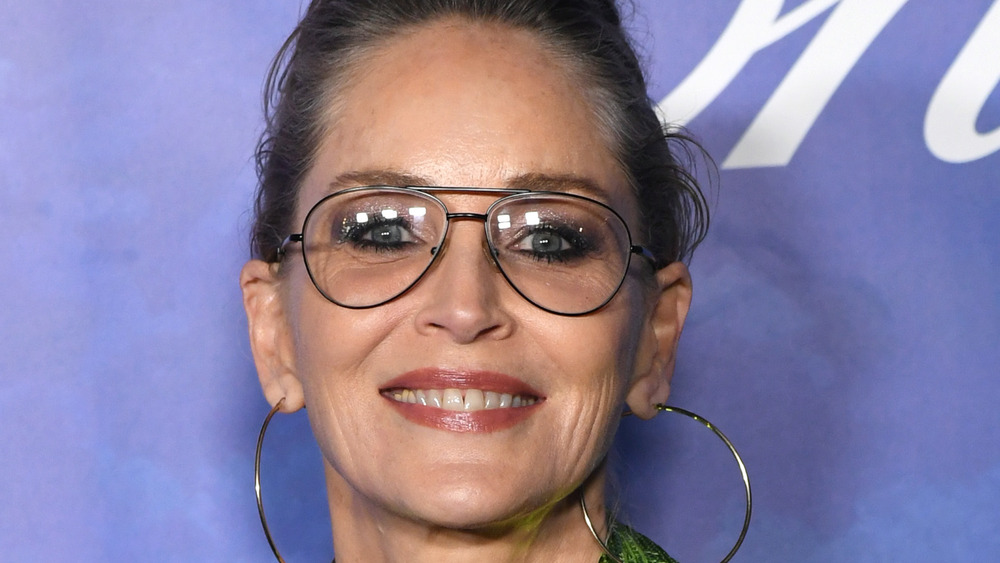 Kevin Winter/Getty Images
Sharon Stone has again shared another unsettling and non-consensual story about her body — but this time it shockingly involves a doctor. Stone, who has been candidly revealing all in her upcoming memoir The Beauty of Living Twice, dished on that uncrossed leg scene in Basic Instinct. The actor told Vanity Fair she had no idea her genitals would be exposed in the film and alleged the director had, in fact, misled her, per Grazia. She claimed he told her to take off her panties, as they were "reflecting the light," but when she watched the final version of the film she realized he had "tricked" her. Despite the plethora of opinions on the infamous scene, Stone told Vanity Fair, "the other points of view are bulls**t. It was me and my parts up there."
And from one private area to another, Stone claimed another working professional took advantage of her body, too. During an invasive breast reconstruction surgery back in 2001, Stone revealed her plastic surgeon had allegedly given her bigger breast implants without her knowledge or consent, per People. Here's what the actor divulged.
Sharon Stone alleges her plastic surgeon conducted an unauthorized procedure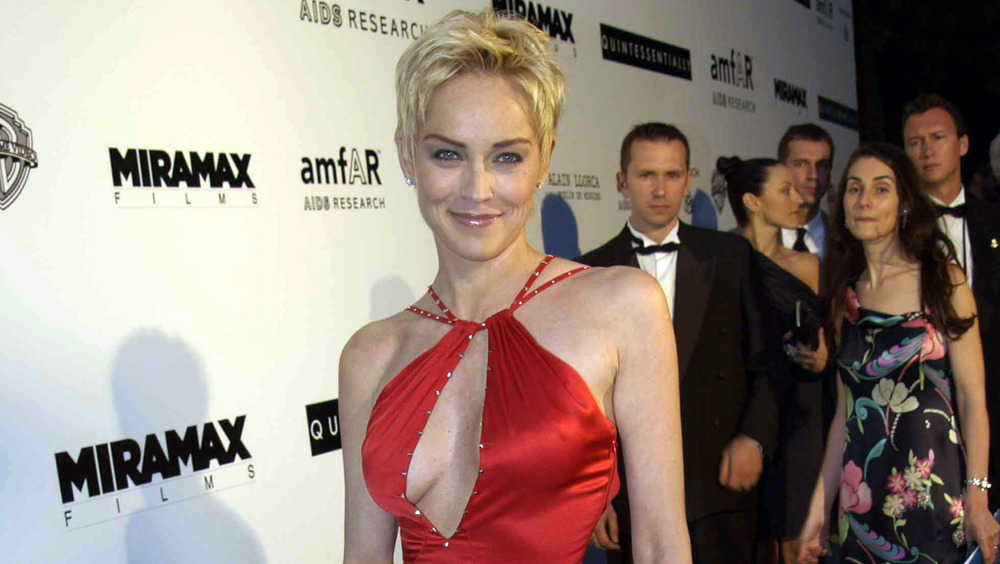 Dave M. Benett/Getty Images
If waking up from surgery is not disorientating enough, Sharon Stone said she unknowingly woke to find she had a "full cup-size bigger breasts" following reconstruction. Stone contextualized this disturbing anecdote in her new The Beauty of Living Twice memoir to the U.K.'s The Times, claiming her doctor made the breast enhancement without her prior consent. "When I was unbandaged, I discovered that I had a full cup-size bigger breasts ... He had changed my body without my knowledge or consent," Stone said. When she asked her surgeon why he gave her bigger implants, she alleged he "thought that I would look better with bigger, 'better' boobs," as they would "go better with your hip size." 
Stone underwent breast reconstruction in 2001 after another procedure to remove benign tumors that she claimed were "gigantic, bigger than my breast alone." But that was not the only health scare Stone endured that year. 
The actor also explained in her memoir that she had a "near-death" experience after she suffered from a stroke and cerebral hemorrhage per Page Six. She told Willie Geist on Sunday Today, "When the room is so silent and no one's running around trying to fix you, that's when you realize how near death is and how serious everything is." After recovering, Stone took a two-year break from acting to focus on her health, telling Variety in 2019 that she found it difficult to get back into the business following her stroke.