Amber Heard Swipes Back At Johnny Depp And His Former Lawyer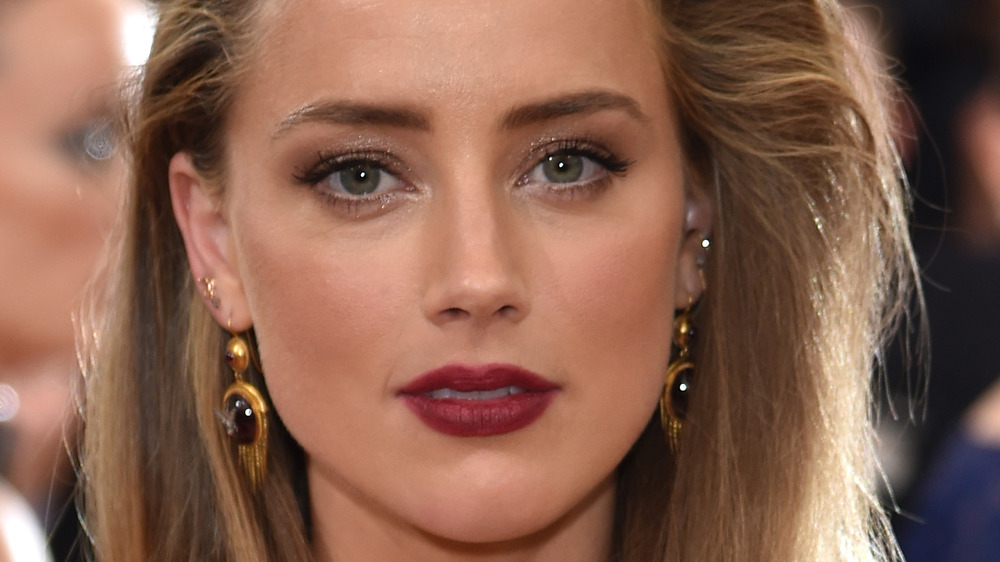 Dimitrios Kambouris/Getty Images
Amber Heard and Johnny Depp have been making headlines for years due to ongoing legal proceedings surrounding their divorce. The pair married in 2015, according to Pop Culture, with Heard filing for divorce in May 2016. In August of that same year, Heard and Depp reached a divorce settlement, with Depp paying Heard $7 million. In turn, Heard said that she would donate the money to the ACLU and the Children's Hospital Los Angeles.
Allegations of domestic abuse were made on both sides, according to the BBC. Depp's former assistant claimed that Heard abused Depp. Meanwhile, Heard cited 14 incidents of domestic abuse accusations against Depp.
Depp's legal team went to court over a 2018 article published by The Sun that called him a "wife beater." However, in late March 2021, an British court "refused Depp the right to appeal against a ruling that he was a wife-beater," according to the Daily Mail. The outlet called this ruling a vindication for Heard and The Sun. In light of this legal decision, Heard made some swipes at both Depp and a former member of Depp's legal team. Here's what went down.
Amber Heard clapped back on Twitter and Instagram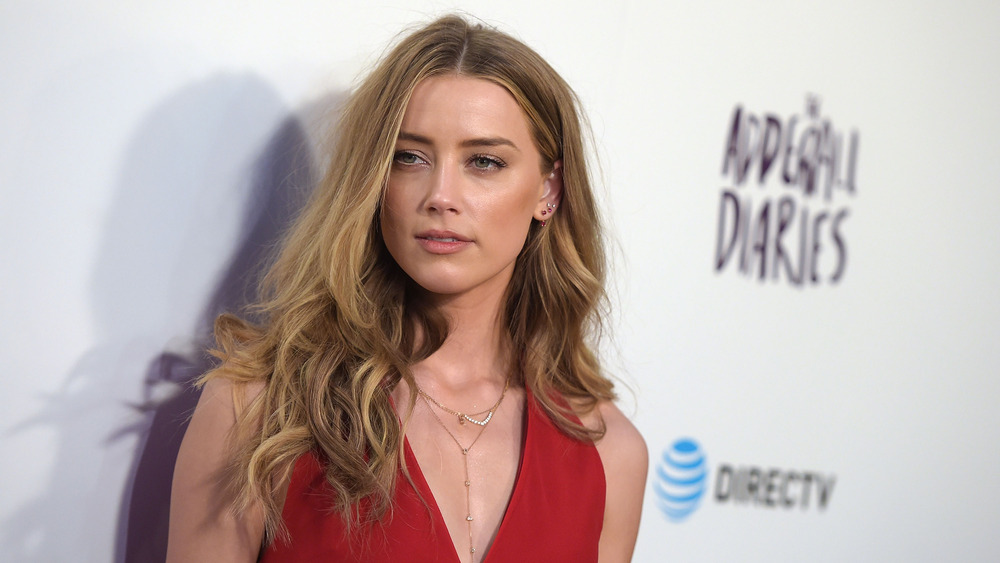 Jason Kempin/Getty Images
After British courts denied Johnny Depp's appeal, Amber Heard used social media to talk about it. Adam Waldman — a former member of Depp's legal team, according to the Daily Mail — jumped on Twitter on March 25, 2021 to discuss Heard. He tweeted, "12/15/15 allegation 'I had bruised ribs. Bruises all over my body, bruises on my forearms from trying to defend the blows. I had 2 black eyes. I had a broken nose. I had a broken lip' Justice Nichols – I believe her UK Appeals Court – we believe him But oops ... PHOTO SHOOT!" 
Waldman then posted several photos of Heard's beach photoshoot, which happened after her accusations against Depp. Heard tweeted back, "Yes Mr Waldman, I may be wearing makeup on this occasion but on every occasion you will still be short."
On March 29, 2021, Heard shared two photos on Instagram of herself wearing the same black dress two different times. She captioned the post, "One dress, four years apart. Sometimes it's important to wear the same thing twice." The first photo was from 2016 when Heard left the Los Angeles County Courthouse after she "filed a temporary restraining order against" Depp, per The Blast. The second photo was during a libel trial in summer 2020.
The case is far from finished. According to The Blast, following this British court case, Depp's legal team announced they're heading to the U.S. to continue the legal proceedings.
If you or someone you know is dealing with domestic abuse, you can call the National Domestic Violence Hotline at 1−800−799−7233 or TTY 1−800−787−3224. You can also find more information, resources, and support at www.thehotline.org.