How Gayle King's First Job Still Impacts Her Today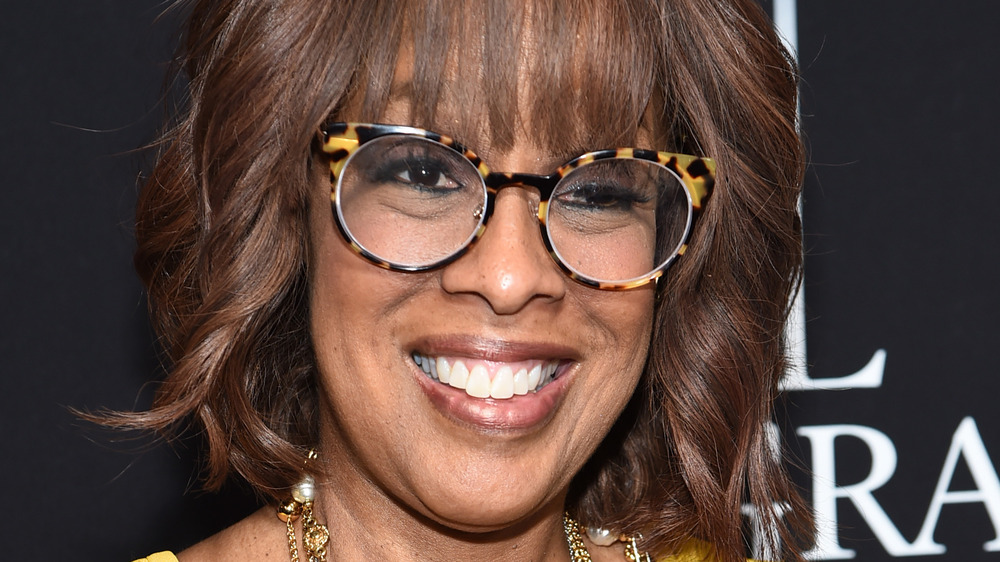 Jamie Mccarthy/Getty Images
Award-winning journalist Gayle King is best known for co-hosting CBS' flagship morning program, CBS This Morning, and for serving as the editor-at-large of O, The Oprah Magazine. What's more? She was even named one of TIME's most influential people in 2019. 
King has also made headlines for her friendship with Oprah Winfrey — a relationship that has influenced the careers of both journalism icons. King and Winfrey are so close that the latter has called her best friend "the mother I never had." While Winfrey drew high praise for her bombshell interview with Prince Harry and Meghan Markle in February 2020, it was King who first introduced Markle to Winfrey, thanks to her longstanding relationship with the controversial royal. 
King celebrated her 66th birthday in 2020, and her career continues to flourish. With so much on her plate, one might wonder how she manages to balance everything and ensure each project gets the required time, effort, and energy. King has nurtured her multitasking talents over time, but the secret to her success is rooted in her very first job — a gig that still impacts her today.
Gayle King acquired a taste for efficiency at her first job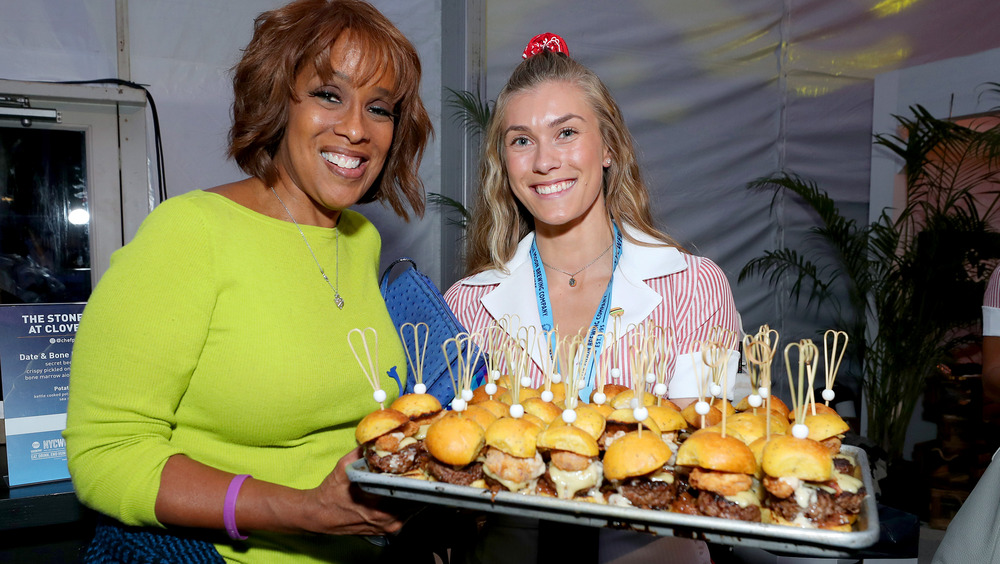 Cindy Ord/Getty Images
Famed journalist Gayle King learned the value of time management while working her first job at a hamburger stand in California. She recalled the lasting effects of that gig in an interview with Elle.
"To this day, it really irritates me when I'm standing in line, and I get [to the register] and the people run out of change," she said. "I'm thinking, 'Didn't you see that you were running out of quarters and dimes?' I used to pride myself in never having anybody waiting in my line for something like that."
King also revealed how she constantly tries to find easier ways to accomplish even the most mundane tasks — and yes, her quest for fast began with fast food all those years ago. King recalled, "when I was working, you'd have to put on the tomato and put on the lettuce, put on tomato and put on lettuce. So I thought, 'What if I put the tomato and the lettuce together so that it was only one motion?' I was always looking for efficient shortcuts, and I find myself still doing that today in big and little ways."