Prince Harry Met Meghan Markle's Father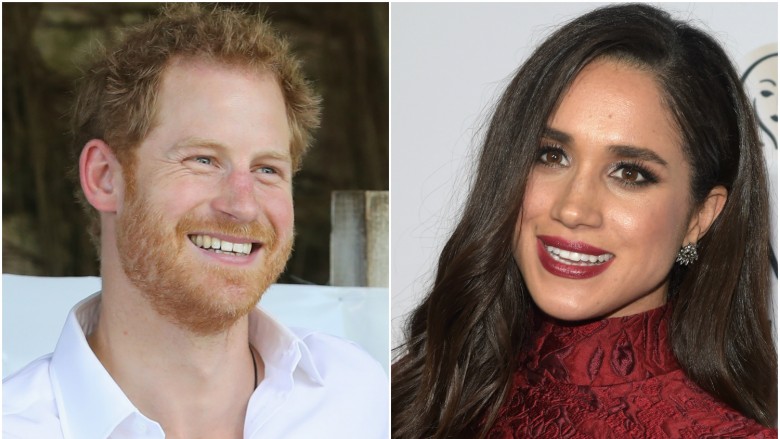 Getty Images
UPDATE:
In an interview following news of their engagement, published on Nov. 27, 2017, Prince Harry and Meghan Markle revealed that he had not yet met her father, Thomas (via People). However, while Harry "hasn't been able to meet [her dad] just yet," Markle noted that the two had spoken on the phone "a few times."
ORIGINAL REPORT:
Prince Harry and Meghan Markle are so in love that they're sparking engagement-watches all over the world.
"Harry is truly in love," a source told E! News. "They're very serious." The insider added that they wouldn't be surprised if Harry popped the question to Markle this year.
The remark echoes a sentiment an insider told the site in December 2016. "Harry is more serious [about Meghan] then he ever has been about a woman before," a source said. "It wouldn't surprise me if he's already thinking about engagement just because that's where his head goes."
Markle, 35, already introduced Harry, 32, to her father.
"My dad knew about [the relationship] from the start," Markle's older brother, Thomas Markle, Jr., told The Daily Mail. "He first met Prince Harry about six months ago out in Toronto. He goes once every couple of months...[Meghan and Thomas Markle Sr.] are very close and they stay in close contact. He's pretty happy about Harry and he's extremely proud of her. They have an amazing relationship, they're very close and they always have been."
Thomas Jr. claimed he wasn't sure if Harry met Meghan's mom yet.
The couple just jetted back from a vacation in Norway, where they enjoyed the Northern Lights in a winter wonderland setting. "He first went there in 2011 and he saw the Northern Lights," royal expert (yes, that's really a job) Katie Nicholl told Entertainment Tonight. "He made a pledge then that he would always go back, and when he went back, he would take someone special with him." Nicholl added, "I'm told the chalet they stayed in wasn't cheap. It was about $400 a night. There was an outside Jacuzzi spa, so they could sit and watch the Northern Lights from the comfort of their own Jacuzzi. I'm told they didn't just stay in the lodge, however. Apparently they spent one night in a tepee."
Nicholl believes that Meghan may be a princess soon.
"I've spoken to Harry's close friends. They are seriously thinking there could be an engagement sometime later this year," she said. "They're planning to take a skiing holiday, and there is talk that he's going to take her to the wedding of his best friend, Tom Inskip. That wedding will be taking place in March. It's happening in Jamaica. I'm sure Meghan would love the opportunity to go and have some time in the sun."