Where Does Demi Lovato Live And How Big Is Her House?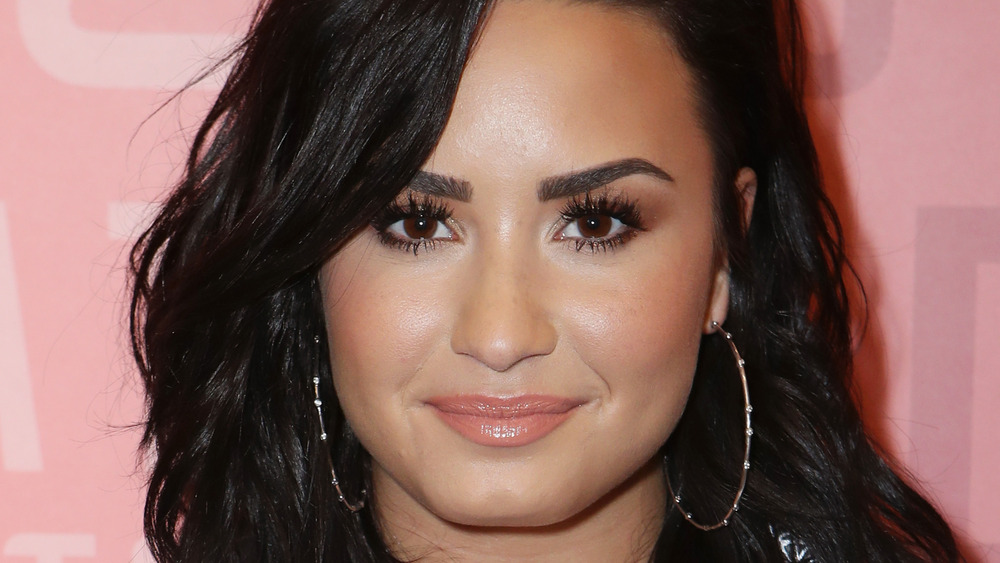 Ari Perilstein/Getty Images
Demi Lovato is someone who has reached an enviable level of success, faced a fair share of hardships, and gone through an incredible transformation over the years. However, there's much more to this particular star. For instance, she's also a homeowner.
In the past, Lovato called Hollywood Hills home, which is where she owned an $8.3 million abode. Offering the star four bedrooms and five-and-a-half bathrooms (or seven bathrooms?), the overall space spanned 5,546 square feet, according to TMZ. As nice as the house surely is, the outlet reported in January 2017 that the building, which is located in the Laurel Canyon area, was also "in danger of sliding down a cliff." Apparently, "a mudslide cascaded into [the star's] driveway" and, as if that wasn't bad enough, a home that was situated above Lovato's "was compromised by ... storms" and "[t]he hillside above — with a house attached" was potentially on the verge of "slid[ing] right into Demi's ... worst-case scenario." Um, yeah, and yikes!
That may be one of the reasons Lovato decided to buy herself a new house that is just as impressive as her last home.
Demi Lovato's home offers some seriously impressive features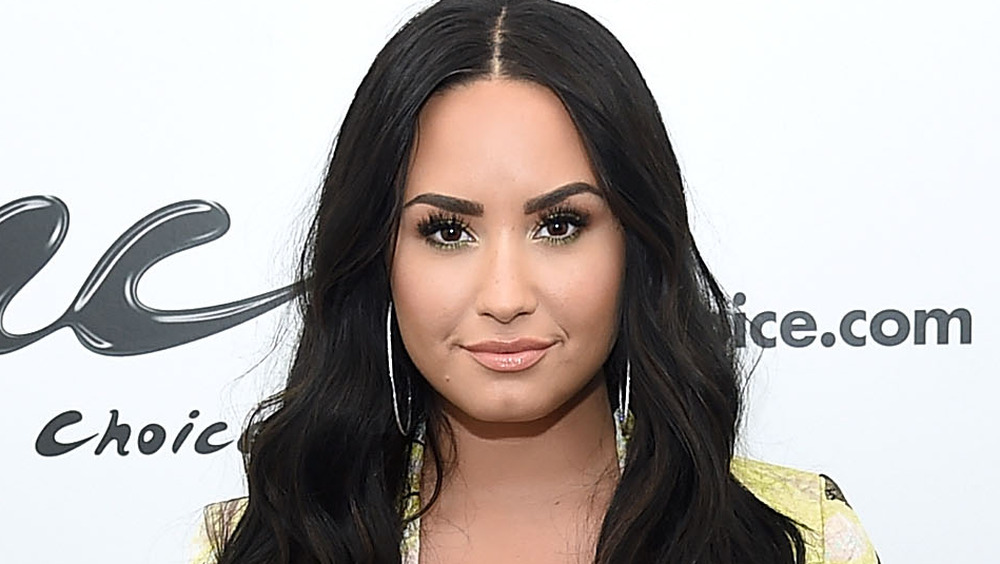 Jamie Mccarthy/Getty Images
After Demi Lovato sold her Hollywood Hills home in June 2020, per the Dirt, she picked up "a large estate in a particularly leafy part of the family-friendly Studio City neighborhood" that September, according to Variety. Costing the star $7 million, Bravo notes that Lovato got some help from Million Dollar Listing Los Angeles agent James Harris to nab the house which boasts 8,500 square feet and six bedrooms, as well as nine bathrooms. 
The home also features an elevator, a home theater, and "top-of-the-line kitchen appliances" as well as "a wet bar-equipped lounge." Beyond that, there also happens to be two garages, one of which is underground and could be considered an "auto museum." Along with seemingly endless designer touches and impressive luxuries, it's "also a full-fledged smart home." What does that mean? Well, the famous figure can kick back and relax while controlling everything from her TV to her security cameras from a smartphone or other device.
Outside, Lovato can appreciate her .37-acre property, which includes plenty of garden space and grassy space as well as an outdoor kitchen. There's also a pool and spa as you might expect from the fabulous home of a fabulous star.