The Heartfelt Way Queen Elizabeth Paid Tribute To Her Late Mom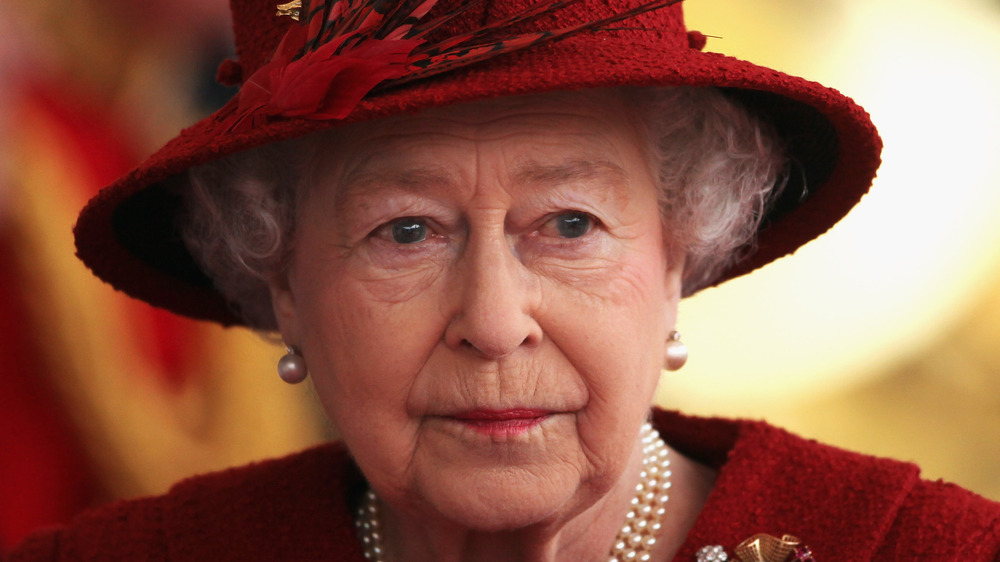 Dan Kitwood/Getty Images
March 30 is the anniversary of the Queen Mother's death in 2002 at the age of 101. Born Elizabeth Bowes-Lyon, she was always at her daughter's side once Elizabeth II took the throne in 1952 following the death of her father, the Queen Mother's husband, King George VI. Recently, it has not been an easy time for the royal family by any means, given the rumored rifts between family members and scandals ranging from Prince Harry and Meghan Markle's retreat from their royal duties and accusations of racism to Prince Andrew allegedly being closely acquainted with the late Jeffrey Epstein, who had been charged with sex trafficking. Who knows what the Queen Mother would have to say about any of that or what side she would come down on. 
Things were a little simpler for the royal family at the time of her death. The Queen Mother was a beloved public figure when she died, which is why Queen Elizabeth stepped out of her routine and gave a moving, televised speech from Windsor Castle the night before her mother's funeral back in 2002. 
Queen Elizabeth said her mother had a zest for life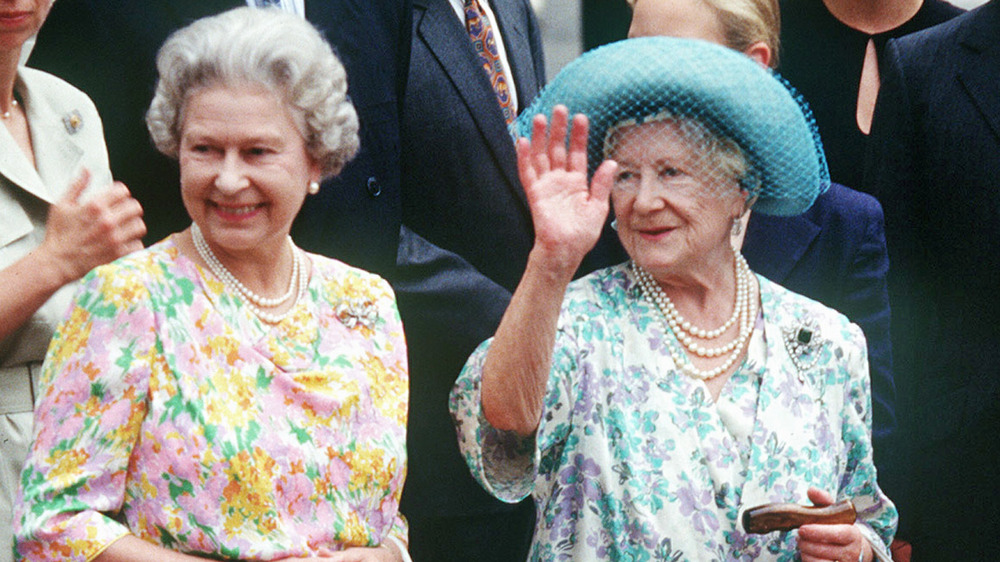 Anwar Hussein/Getty Images
Queen Elizabeth II showed a rare, emotional side of herself in the days following her mother's death. "Over the years I have met many people who have had to cope with family loss, sometimes in the most tragic of circumstances," Elizabeth began (via People). "So I count myself fortunate that my mother was blessed with a long and happy life. She had an infectious zest for living, and this remained with her until the very end. I know too that her faith was always a great strength to her." 
Giving the speech the night before the funeral service, Elizabeth continued, "At the ceremony tomorrow I hope that sadness will blend with a wider sense of thanksgiving, not just for her life but for the times in which she lived — a century for this country and the Commonwealth not without its trials and sorrows, but also one of extraordinary progress, full of examples of courage and service as well as fun and laughter." Not a bad sentiment to go into a funeral with. Elizabeth also noted her mother's "affection of people everywhere" and her "resolve, dedication and enthusiasm for life." 
Aside from her annual televised Christmas speeches, this speech was one of the rare times Queen Elizabeth made a speech on TV, per the BBC. The other times were after Princess Diana's death, at her Jubilee, and then most recently in 2020 at the beginning of the coronavirus pandemic. When the queen speaks, you know she means business.