What Taylor Swift Fans Just Noticed About Kim Kardashian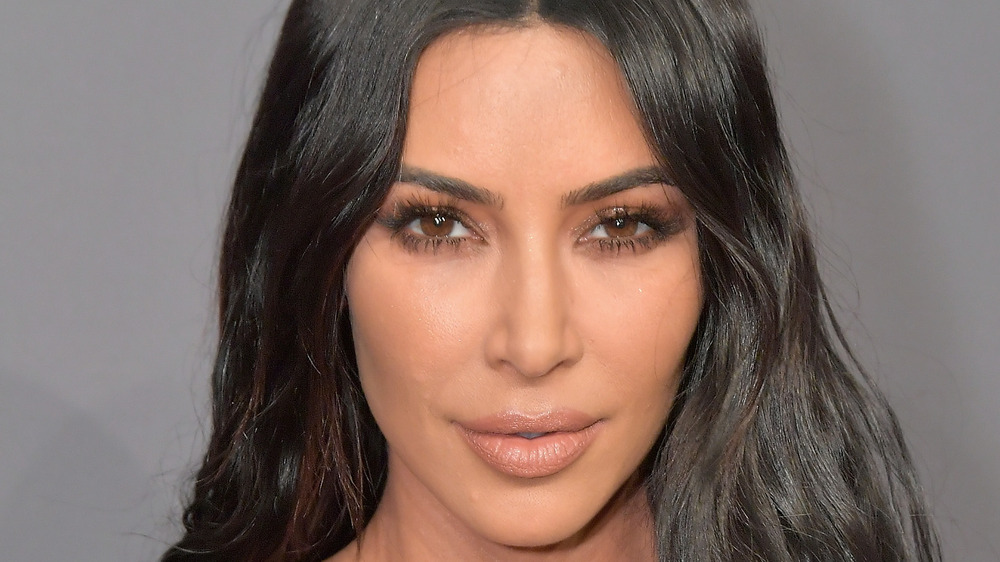 Michael Loccisano/Getty Images
The history of conflict between Taylor Swift and Kim Kardashian is as long as it is messy. It all started back in 2009 when Kardashian's soon-to-be ex-husband Kanye West stormed the stage at the MTV Video Music Awards to interrupt Swift's acceptance speech for Best Female Video. West took the microphone and infamously declared that Beyonce's video for "If I Was a Boy" was one of the best of all time, implying she deserved the award instead of Swift. Swift revealed in her 2020 documentary Miss Americana that she thought the crowd was booing her (they were actually booing West) and burst into tears backstage, per Vogue.
Things came to a head in 2016 when West released his song "Famous" which included the line: "I feel like me and Taylor might still have sex/Why? I made the b**ch famous." Swift openly criticized the misogynistic line on social media, prompting Kardashian to release a Snapchat video of Swift allegedly agreeing to the lyric months earlier. Swift received a fair amount of backlash for the scandal and took a hiatus from the music industry, per the Daily Mail. She came back with the single "Look What You Made Me Do" in August 2017, reportedly inspired by her feud with West and Kardashian, per PopSugar.
These days, Swift has moved on and found new inspiration for her music. For their part, the once very united team of Kardashian and West are in the midst of a divorce. Have Kardashian's feelings towards Swift changed? Fans think that might be the case. Here's why.
Kim Kardashian might be ready to move on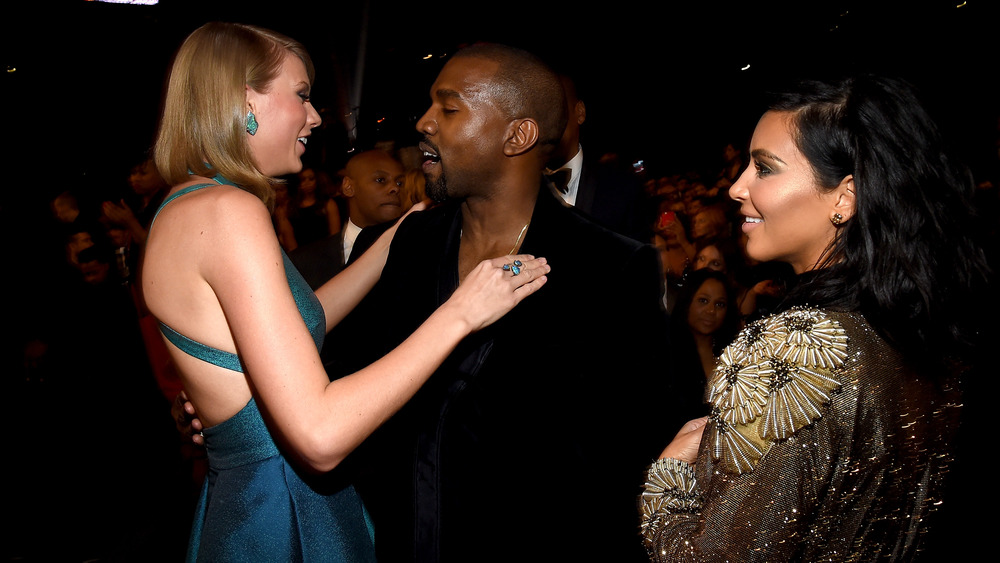 Larry Busacca/Getty Images
Kardashian fans and Swifties went wild when Kim Kardashian posted an Instagram Story of herself watching a steamy Bridgerton scene in late March 2021. The scene, which involves a romantic tryst between the lead characters, was accompanied by a cover of Taylor Swift's "Wildest Dreams". Kardashian's apparent promotion of her supposed public enemy's music led some to question whether or not the long-running feud was finally over."Kim Kardashian's stories and 'Wildest Dreams' playing at the back did no one notice?!?!" one keen-eyed fan tweeted. So, what does it all mean? Are Swift and Kardashian finally friends?
That remains unclear. As recently as March 2020, Kardashian maintained that Swift lied about the phone call between herself and West, despite new evidence that Swift did in fact express concern about the lyrics during the initial phone call. However, Kardashian and West were still happily married in March 2020, and most definitely aren't today, so perhaps Swift and Kardashian really have put the past behind them. You know what they say: the enemy of my enemy is my friend.