Kendall Jenner Is Taking A Big Step To Keep Herself Safe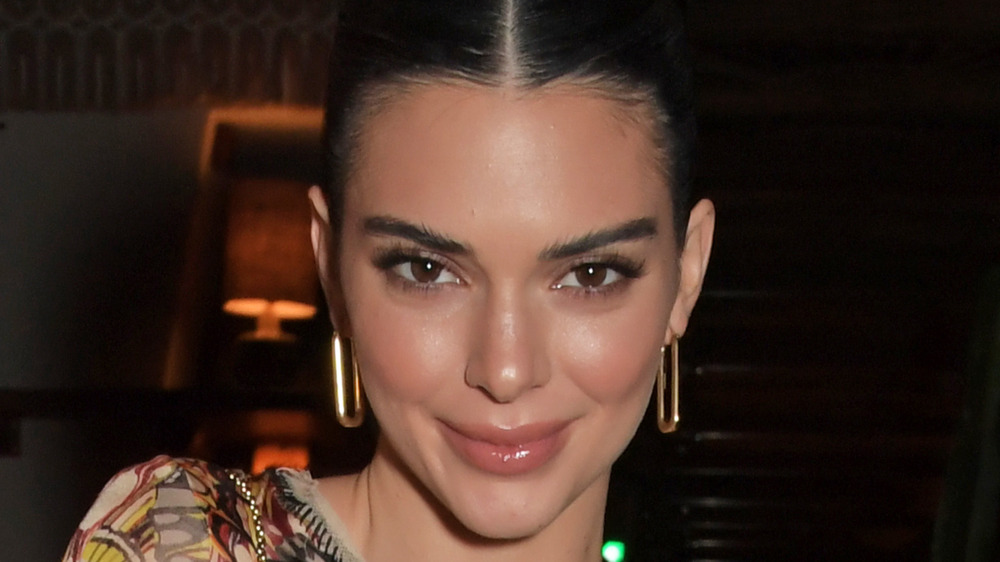 David M. Benett/Getty Images
Two unnerving incidents in a span of less than a week left Kendall Jenner understandably unsettled. The Keeping Up With the Kardashians star filed a restraining order against a man when she learned he had a sinister plot planned against her. According to TMZ, Jenner was informed by a Los Angeles Police Department detective on March 25, 2021 that a man named Malik Bowker allegedly intended to buy an illegal gun and use it to shoot Jenner and then himself.
The Victoria's Secret model filed a restraining order against Bowker which, as per documents obtained by TMZ, was granted. Bowker was reportedly on a temporary hold in a psychiatric hospital, but Jenner feared he would be released soon so she took additional steps to protect herself.
A different man broke onto the reality TV star's property in the early hours of March 28, 2021. As covered by TMZ in a separate report, this man gained access to Jenner's property and banged on windows while calling out her name. Once security was alerted of his presence and attempted to confront him, he stripped his clothes off and attempted to jump in Jenner's pool while naked.
Fortunately, Jenner was in a safe location within her house, and her security team apprehended the man and restrained him until police arrived. He was charged with misdemeanor trespassing, but was released six hours later due to COVID-19 protocols.
These incidences caused Jenner to re-evaluate her security.
Why Kendall Jenner blamed the press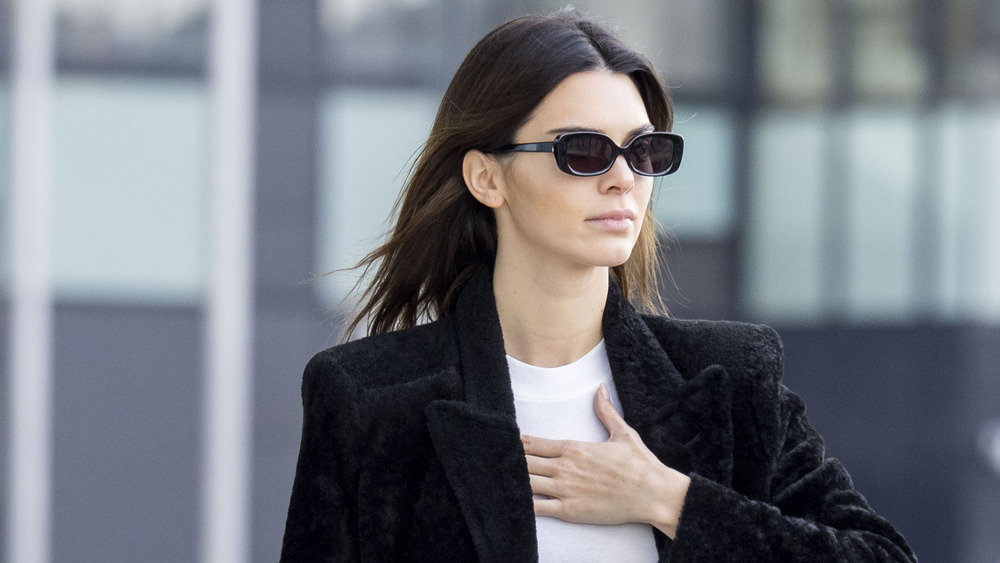 Arnold Jerocki/Getty Images
Kendall Jenner decided to make changes to her security following the two incidences that happened in less than a week of each other. As reported by TMZ, the model beefed up her security. "Sources close to Kendall tell us there have been additional security measures put in place at her home since the incident, including more armed guards," the outlet reported. "We're also told she's been toying with the idea of moving." 
This was not the first time a fanatical follower gained access to her property, and not even the first time one tried to go in her pool. As covered by E!, Jenner filed a 5-year restraining order in 2018 against a man who allegedly illegally entered her property on multiple occasions. TMZ tweeted about the "stalker" and the reality show star accused the outlet of leaking her whereabouts. "[A]nd how do you guys think these terrifying people know where my house is? cuz you release not only photos but my location. it is so beyond unsafe," she tweeted in reply to TMZ on Oct. 18, 2018.
Jenner has made multiple changes to her security team in the past. In March 2017, she fired a security guard after over $200,000 worth of jewelry was stolen from her home, as per TMZ. This was during a party when an uninvited guest got into her bedroom and stole the jewelry which included Rolex and Cartier watches.