The Clint Eastwood Interview That Left Barbara Walters Flustered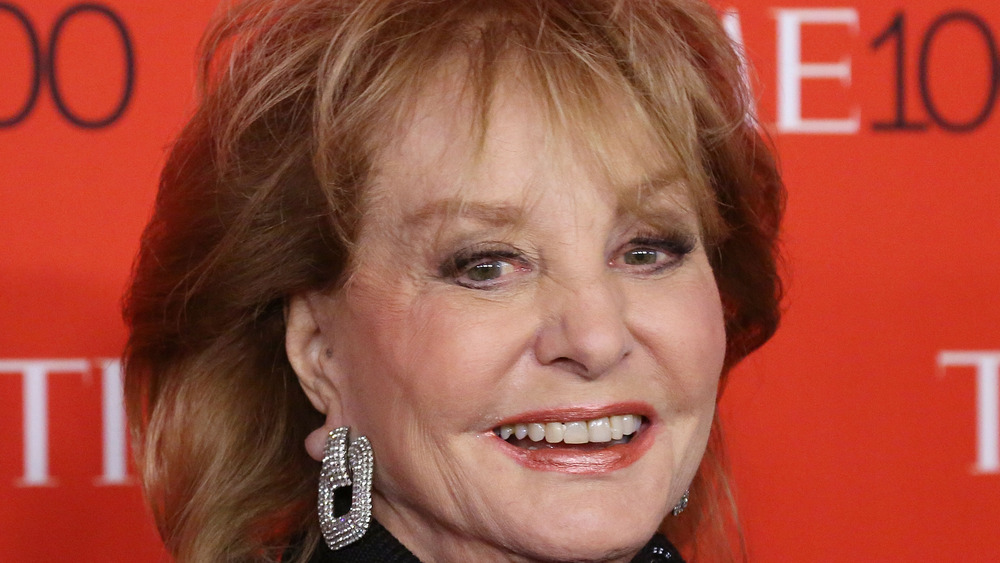 Taylor Hill/Getty Images
From Tom Cruise's Oprah couch moment to Jesse Eisenberg's cringe-worthy Now You See Me press circuit interview that made us all want to disappear, there have been some pretty unforgettable celebrity interviews in our time. But here's one you may not have known about: veteran journalist Barbara Walters' sit-down with Clint Eastwood, in which he and the reporter certainly had a flirtatious rapport.
Walters — who anchored NBC's Today Show for 11 years, became the first female co-anchor of an evening news program when she joined ABC's 20/20 in 1976, and founded The View in 1997 (via ABC) — is one of the most hard-hitting interviewers in history. She was the first American newscaster to interview Vladimir Putin, and in 1999 (on quite another note), was the first to interview Monica Lewinsky, "which became the highest-rated news program ever broadcast by a single network," per ABC. In other words, Walters is a tough nut to crack, and is not one to be flustered. But that's exactly what happened when she interviewed one Clint Eastwood.
Walters sat down with Eastwood for 20/20 in 1982, discussing the rugged star's acting methods and romances at the height of his career. And Walters was so charmed by the famously magnetic Dirty Harry actor that she had to stop the interview mid-way. The clip is a doozy! 
Scroll down to find out about the Good, the Bad and the flirtatious interview you may not have know about. 
Barbara Walters was 'very taken' by Clint Eastwood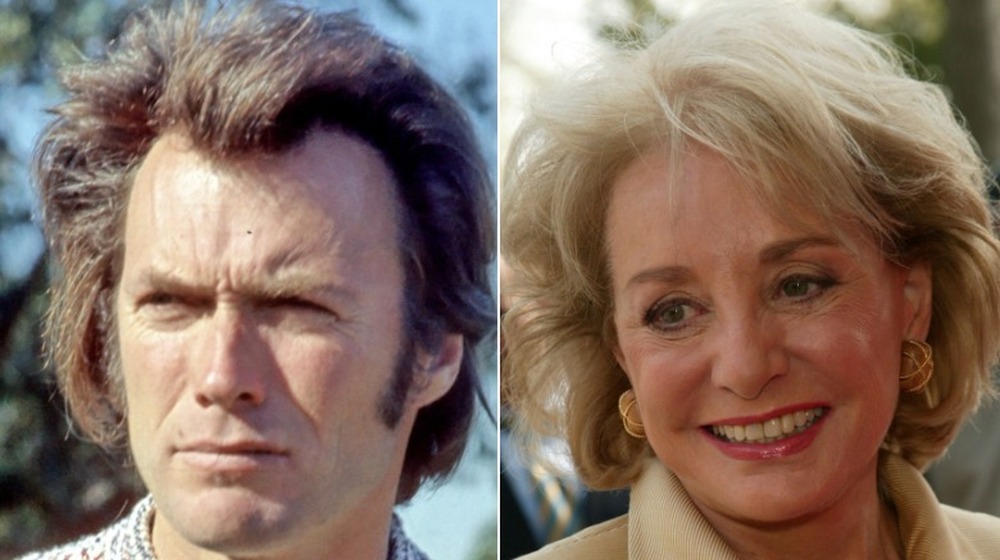 Michael Ochs Archives, Evan Agostini/Getty Images
So what happened between Barbara Walters and Clint Eastwood? The flirty interview took place on a picnic bench in 1982, with Walters commenting on Eastwood's mysterious nature, "You would drive me nuts and I would drive you crazy." Eastwood responded, "Well, we could try it and see if it worked out." A visibly caught-off-guard Walters said, "We'll start with this interview. If this is okay, and we get somewhere, well, maybe we'll do another interview." She added, cutting the discussion short, "I think we'll stop and reload." Stop the press, literally!
"This is a sad love story... He was very flirtatious and I was very taken," Walters later recalled on The Tonight Show Starring Jimmy Fallon. "He asked me if I wanted to have dinner [at the time] and I said 'No I have to work, I don't mix business with pleasure." Can you believe?! Walters added, "I could have been Mrs. Clint Eastwood!" 
Walters even hoped there was still a chance at love decades later when she attended the 2014 premiere of Eastwood's Jersey Boys. "So this was 30 years ago [now]...I'd heard he'd gotten divorced, I'm divorced, I thought maybe it's not too late. I'm not kidding. I really did," she told Fallon. "I put on the right outfit. The false eyelashes... My big chance. He was... polite. What's that expression? He was just not into me." 
Aw! What an adorable potential couple. Guess hindsight is... 20/20!