Inside Kendall Jenner And Hailey Bieber's Friendship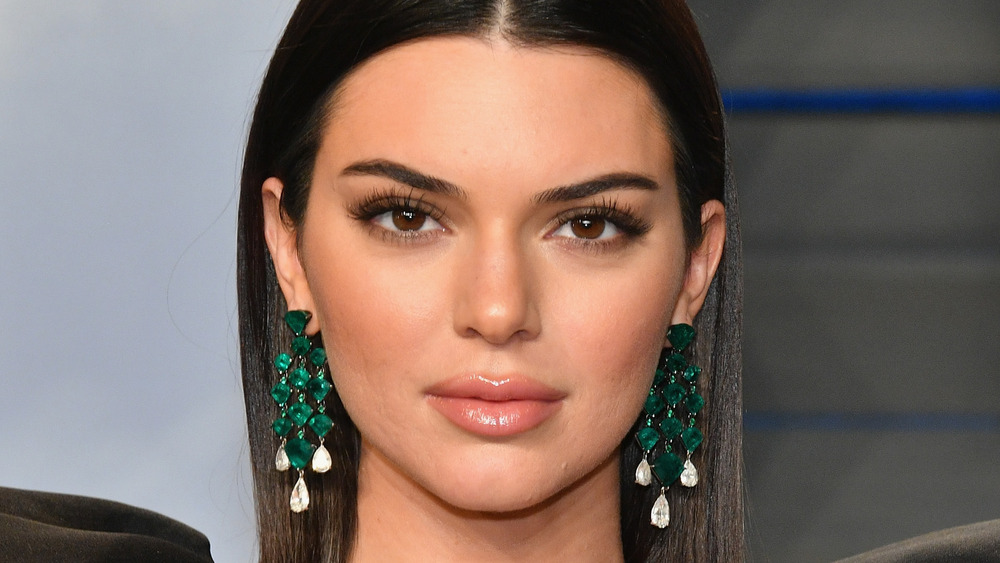 Dia Dipasupil/Getty Images
If you know anything about Hollywood, you know how interconnected it is. Everyone has dated everyone's else ex, and everyone also seems to be somehow related. That's an excellent way to sum up the Kardashians and their wide-ranging celebrity friendships. Take Kylie Jenner, for example, and Kylie's BFF-turned-nemesis Jordyn Woods.
Back in the day, Kylie reportedly dated Jaden Smith, who was also a close family friend of the Woods. Woods and Kylie were extremely close until Woods allegedly hooked up with Khloé Kardashian's on-again-off-again boyfriend, Tristan Thompson. Tristan and Khloé appear to have worked it out, as they are now very much together. Unfortunately, we can't say the same for Woods and Kylie, who reportedly are no longer on speaking terms.
That brings us to Kendall Jenner, who is BFFs with the Hadids, who are loosely related to her through the Jenner brothers. Kendall is also BFFs with Hailey Bieber, who is her true ride or die. Their connection is a little less clear, though. How exactly did Kendall and Bieber become best buds, and what is their friendship like today? Let's investigate.
Kendall Jenner met Hailey Bieber through her sister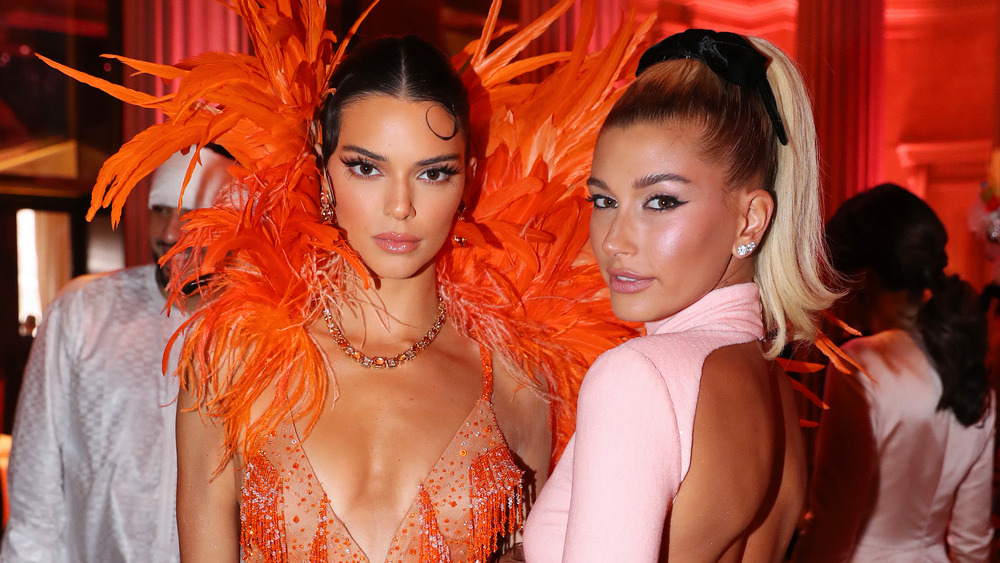 Kevin Tachman/mg19/Getty Images
While one might think of Kendall Jenner as one of the babies of the Kardashian-Jenner fam, she reportedly met her BFF, Hailey Bieber, in a very adult way. It seems that Jenner and Bieber first met through work, as they both began modeling around the same time. They ran into each other at industry events, but they really got to know each other through Jenner's younger sister, Kylie. "[Hailey] was actually best friends with Kylie, and I was good friends with her cousin Ireland," Jenner explained when speaking to Elle in 2018. "Hailey lived in New York, and whenever we were there, we would hang out with her... From then on, she was my homie."
It wasn't all smooth sailing, though. Bieber told Australian Vogue in 2019 that Jenner used to make her self-conscious about her success as a model. Bieber, who is five-foot-eight, felt intimidated by Jenner's tall, slender frame, which made her a natural at runway modeling. "For a while, there was a part of me that didn't know if I could have the career I wanted if I couldn't do runway," she explained.
Thankfully, Bieber and Jenner didn't let a little workplace competition get in the way of their friendship. These days, they're as close as ever. Jenner attended Bieber's intimate wedding ceremony to Justin Bieber, and the two have appeared in a variety of promotional content together, including Bieber's YouTube channel and The Late Late Show.