Michael Strahan's Makeover Is Turning Heads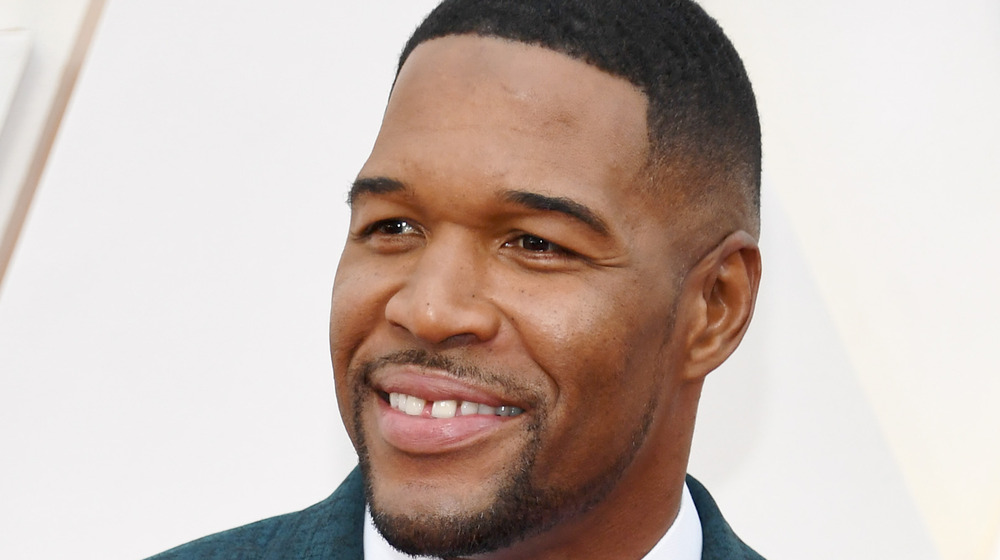 Kevin Mazur/Getty Images
Michael Strahan is known for his talents as a former football star and a familiar face on Good Morning America, but his iconic gap tooth has also turned heads over the course of his career. Though Strahan always wondered what he would look like with a perfect grin, the TV personality has learned to embrace his unique smile.
The Live With Kelly and Michael alum opened up about his signature smirk during an interview with Elle in 2012, revealing he once consulted a doctor in his 20s to create mock-ups of what his smile could look like if he underwent a procedure. Despite the temptation, Strahan told the outlet he ultimately decided against altering his pearly whites.
"There's so much pressure to be perfect. You can fix everything now. For me, I made the conscious effort to say, 'This is who I am.' I'm not perfect. I don't want to try to be perfect," the former NFL defensive end said at the time, jokingly adding that his four kids, Tanita, Michael Jr., Sophia, and Isabella, would be extremely thrown off.
"At this point, I don't think my kids would recognize me without it," Strahan quipped. "They'd be like, 'Who is this stranger in the house? Call 911!'"
It appears the New York Giants alum, however, has had a change of heart. In March 2021, Strahan unveiled his new makeover — which features an upgrade to his trademark look. Keep scrolling to see why Strahan's recent transformation is turning heads!
Michael Strahan said goodbye to the trademark gap in his teeth
Michael Strahan did what?! The Good Morning America cohost shocked the world when he announced he removed the famous gap between his front teeth. Strahan unveiled his new makeover via Twitter on March 30, 2021.
"I did it. #GoodbyeGap," he captioned his tweet, which included a video at the dentist's office. "I got to do what I want to do for myself," Strahan said, revealing he's been wanting to switch up his signature style for decades now. However, he was discouraged by others for years.
"If I go home and say I'm gonna do it, they'll be like, 'Don't do it.' If I post, it'll be, 'Don't do it,'" he shared. Moments later, the clip showed Strahan in the chair, marveling over the moment that's been "50 years in the making." When the procedure was finished, Strahan was blown away by the new results. "I love it ... holy f**k," he said while smiling and laughing happily into a mirror.
According to TMZ, Strahan's new teeth are only temporary, though, as the doctor created a "removable dental piece." This is good news for fans, who took to Twitter to express their feelings toward the makeover. "Michael Strahan got his gap closed? yea a natural disaster coming u not supposed to fw the matrix like that," one user joked, while another added, "You did it for you ... and that is #1! It looks great but you rocked the gap!"