The Truth About The Bachelorette's Quartney Mixon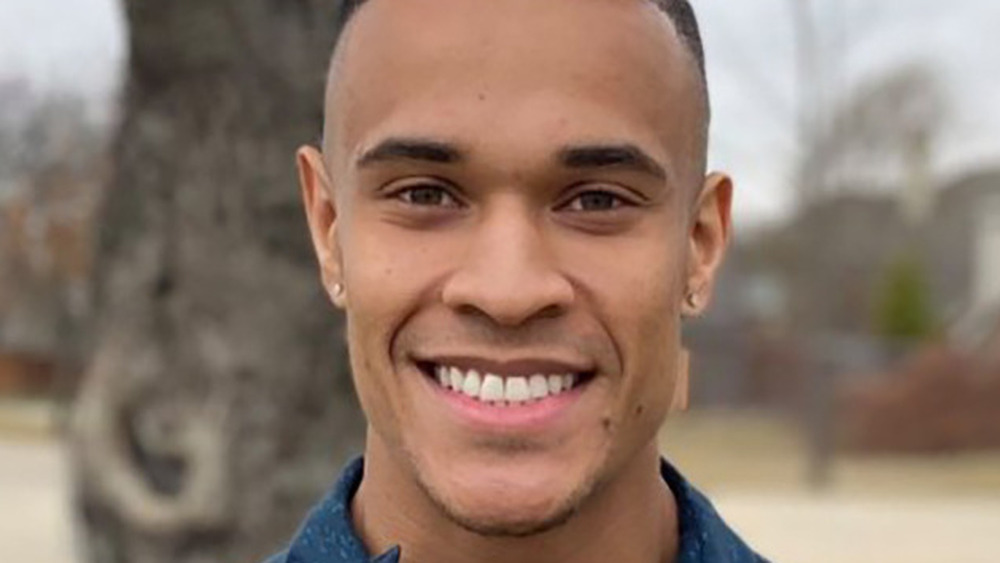 ABC
Katie Thurston leads the spring 2021 season of ABC's The Bachelorette, and Quartney Mixon was revealed as one of the contenders for her final rose. By the looks of things, there's a lot for viewers to love about Quartney as he pursues Katie's roses.
As spoiler king Reality Steve shared some initial tidbits about Katie's Bachelorette men, he joked that Quartney is "not Dale's long lost brother," a reference to Dale Moss from Clare Crawley's season. Given available photos of Quartney, it was not too hard to see why fans might jokingly wonder. Via Twitter, Reality Steve revealed that this suitor of Katie's was from McKinney, Texas, and was 26 years old when filming started.
Quartney attended Stephen F. Austin University in Nacogdoches, Texas. His LinkedIn page detailed that he attended the university from 2012 until 2019 and graduated with a bachelor of science degree in molecular biology. After college, The Bachelorette contender worked in medical sales. In fact, he seemingly created his own company specializing in medical sales in April 2020.
Quartney Mixon was close to his mother
Reality Steve also noted that Quartney Mixon's mother died while he was in college (via Twitter). Quartney seems to greatly value his family, which also includes his father, brothers CJ and Andrew, as well as a sister named Dominique. In August 2020, Quartney shared a post on his Facebook page that mentioned his mother and how she inspired him.
"All the Thanks and Glory goes to God and My Mom. Making her proud has been my motto and I'm feeling good about what the future holds for me. Her phrase was 'Do Great' and I'm expecting nothing less," Quartney wrote.
A Mother's Day Facebook post of Quartney's from 2016 detailed that he was proud to call her his mother. He thanked her for all she had done, praising the "influence, the love, and care you've provided." Heading into his season, it seemed quite likely that Quartney's good looks, faith, charm, and love for family could give him a significant edge over the other Bachelors throughout Katie's journey as The Bachelorette.