Amanda Kloots Remembers Nick Cordero A Year After His Hospitalization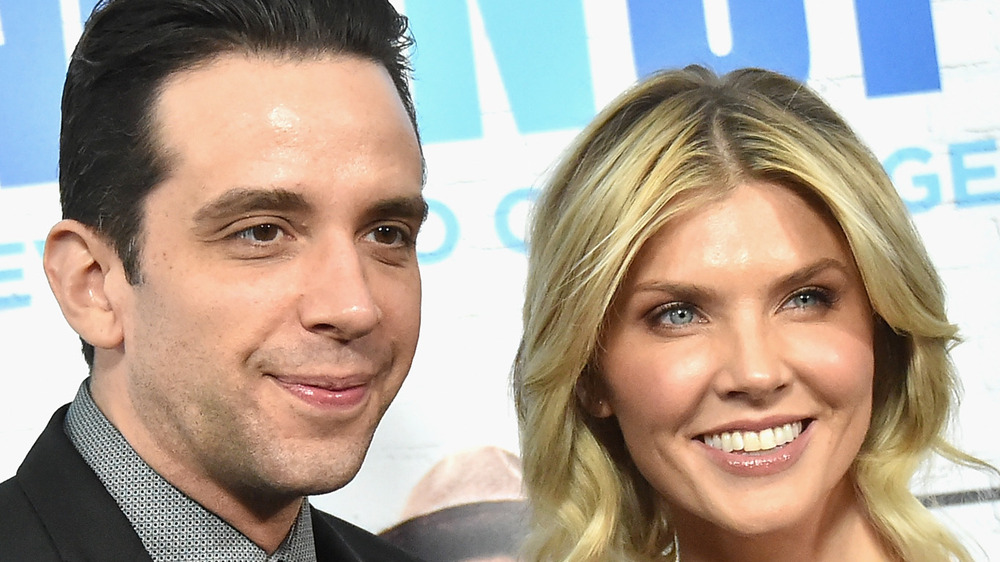 Mike Coppola/Getty Images
Amanda Kloots remembered her beloved husband, Nick Cordero, in a gut-wrenching tribute. As fans will recall, doctors admitted Cordero to the hospital on March 20, 2020, per Us Weekly. Kloots kept fans updated on her husband's condition via Instagram and Instagram Stories. At first, doctors misdiagnosed Cordero with pneumonia, but they later determined that he was suffering from COVID-19. Cordero had no pre-existing health conditions, but COVID has still wreaked havoc on his body.
"He went to the ER on March 30th and intubated on a ventilator on April 1," Kloots shared in a May 8, 2020 Instagram post. "Since then has he has suffered an infection that caused his heart to stop, he needed resuscitation, he had two mini strokes, went on ECMO, went on dialysis, needed surgery to removal an ECMO cannula that was restricting blood flow to his leg, a faciatomy to relieve pressure on the leg, an amputation of his right leg, an MRI to further investigate brain damage, several bronchial sweeps to clear out his lungs, a septis infection causing septic shock, a fungus in his lungs, holes in his lungs, a tracheostomy, blood clots, low blood count and platelet levels, and a temporary pacemaker to assist his heart."
On July 5, 2020, Kloots gave fans the news everyone had been dreading — Cordero had lost his battle with COVID-19. "God has another angel in heaven now," she shared. Keep scrolling to find out how she remembered him on another grim anniversary.
Amanda Kloots shared a gut-wrenching post about Nick Cordero's hospitalization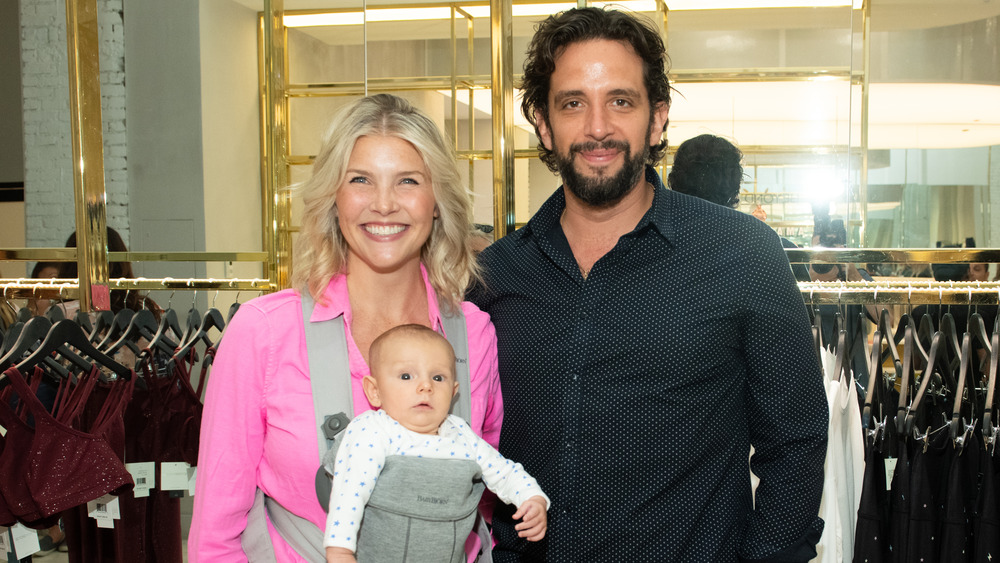 Noam Galai/Getty Images
Amanda Kloots has continued to remember her husband, Nick Cordero, through all of the good and the bad milestones. Kloots, who is the newest host of The Talk, took to Instagram on March 30, 2021, to share a throwback video of herself and son Elvis Cordero listening to music at The Grove.
In the caption of the post, she shared details of the day that she dropped her husband off at Cedar Sinai in Los Angeles. "We didn't hug. We didn't kiss goodbye. We couldn't. It was clear he was sick with something, and we couldn't take any risks," she wrote. Kloots shared that she only believed her husband would be at the hospital for a few hours, so she and Elvis went to listen to music and kill time. 
"That was the last day I saw Nick as Nick," she wrote. "I wish I could go back in time, run to him as he was walking away, grab him, kiss him and hold him in my arms. On April 1, he went on the ventilator and I never spoke to him again." Kloots offered her love and prayers to anyone else who had gone through a similar experience of dropping a loved one off at a hospital and never seeing them come home. Fans rallied around Kloots, and the post received an overwhelming amount of comments, which hopefully will gave Kloots some sense of peace.