This Is How Hunter Biden's Ex-Wife Found Out About His Affair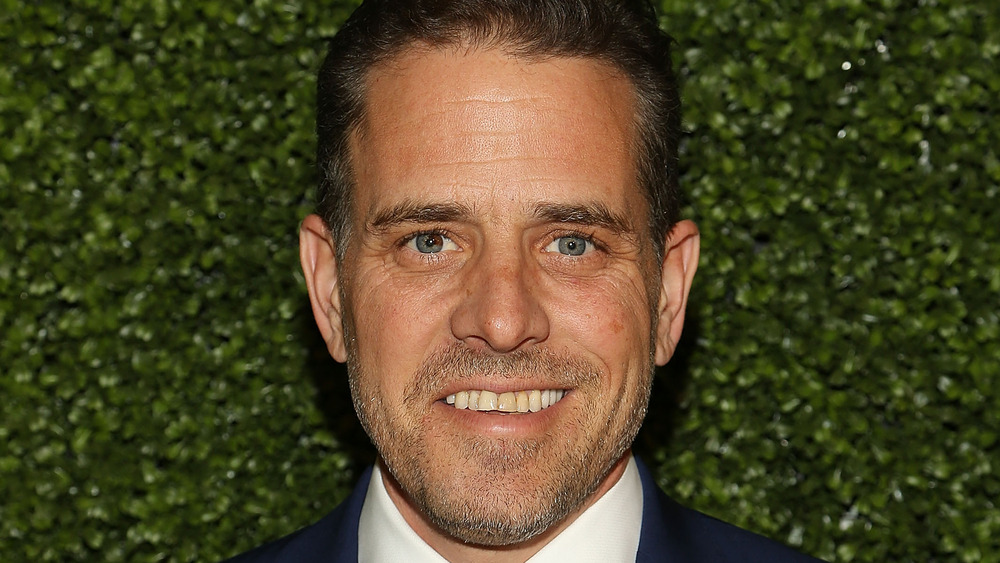 Paul Morigi/Getty Images
The following article includes mentions of substance abuse and addiction. 
Hunter Biden is about to release a memoir, and to say it's juicy is an understatement. One would think Beautiful Things would include details about his professional life in politics, but it reportedly includes much more. We're talking about his affair with sister-in-law Hallie Biden.
Hallie Biden was married to the late Beau Biden, who died of brain cancer on May 30, 2015, according to The New York Times. Hallie and Hunter's relationship began less than two years after his death, and Hunter wrote in his book that the affair started "as mutually desperate grasping for love we both had lost, and its dissolution only deepened that tragedy," according to The Guardian (via the New York Post). Hunter and his wife Kathleen were reportedly separated at the time.
Hunter was naturally panicking about what the public would think and asked his father Joe Biden to say a few words about his new relationship with Hallie. "We are all lucky that Hunter and Hallie found each other as they were putting their lives together again after such sadness," the now-president said, according to The Washington Post. "They have mine and [my wife] Jill's full and complete support and we are happy for them."
Circling back to the upcoming memoir, an unnamed "publishing insider" with supposed knowledge of the upcoming book spoke to The Sun in March 2021 about how Kathleen learned of Hunter's relationship with Hallie. Keep reading for more information about how the affair reportedly affected Hunter's marriage.
Kathleen Biden used technology to find out about Hunter Biden's affair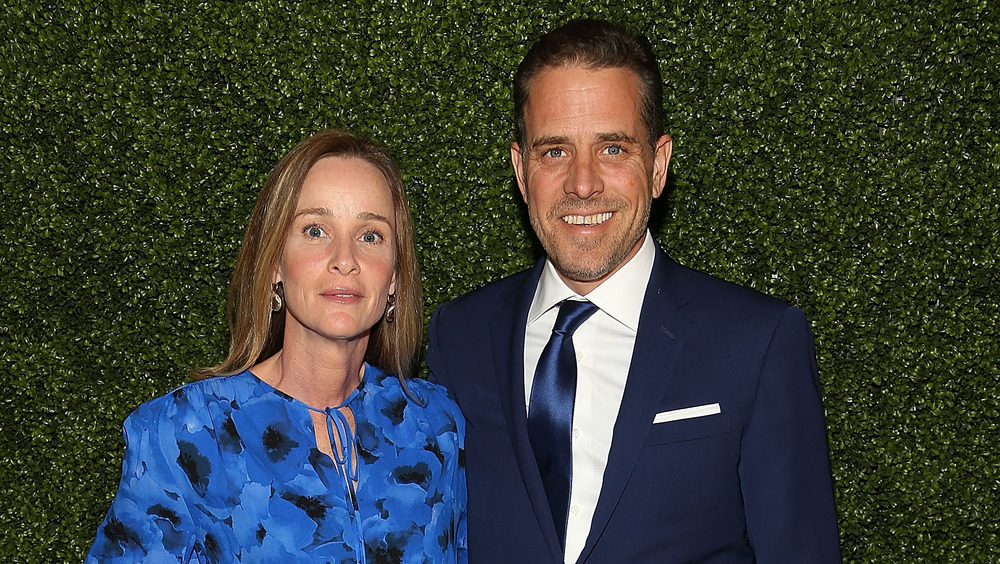 Paul Morigi/Getty Images
Kathleen Biden is pretty tech-savvy and came across text messages on an iPad that clued her in to Hunter Biden's affair, an unnamed source who supposedly read Beautiful Things claimed to The Sun. That was "the final straw" for their marriage, the insider alleged. The source went on to claim that "she'd tried for years to help him beat his addiction to crack cocaine and booze. But then she found out he was sleeping with his brother's wife. She said he was a sicko."
Kathleen drew up divorce papers on Dec. 6, 2016, and the split was finalized in April 2017, per the New York Post. The split was pretty rough, and Kathleen reportedly noted in the papers that Hunter spent money on "drugs, alcohol, prostitutes, strip clubs, and gifts for women with whom he has sexual relations." That's one way to bury your ex-husband. Despite the pain the broken marriage likely caused Kathleen, she did get a nice payout. According to Page Six, she will receive some of his retirement benefits.
As for Beautiful Things, it hit shelves on April 6, 2021.
If you or someone you know is struggling with substance abuse and mental health, please contact SAMHSA's 24-hour National Helpline at 1-800-662-HELP (4357).